Dog walker, pet sitter and dog boarder all in one
Our remarkable team at We Love Pets Abingdon are pet care experts, offering top quality pet care in Abingdon and many of the surrounding villages. The whole team is genuinely thrilled to offer such a range of pet care for the people and pets in their community.
Our pet care services include dog walking, dog sitting and pet sitting for animals of all shapes and sizes; cats, small animals, exotics, birds and everything in between! Since most of our team have their own pets, they understand that our pets are our family, so they provide the level of care they would expect their pets to receive!
Before you make your final decision on one of our services, we would like to talk to you and discuss the best options for your particular needs. We create personalised pet care plans for each of the pets in our care, so we know and understand what care your pet requires.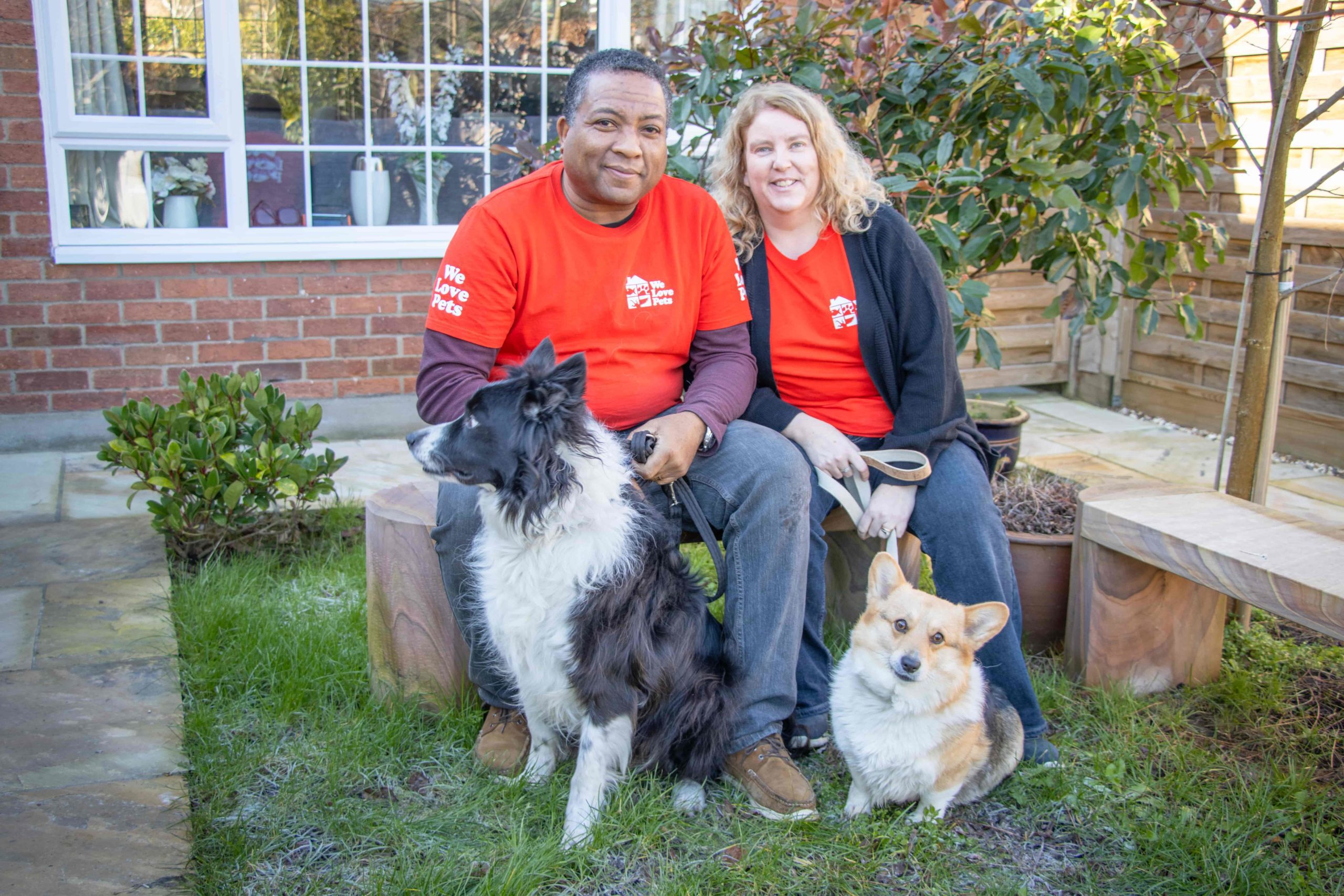 Meet Jayne and Mike | We Love Pets Abingdon
Our directors for our Abingdon branch are Jayne and Mike! They have three dogs of their own, and both have lots of experience with furry friends! Jayne has previously worked as a dog groomer, and Mike has cared for and trained all kinds of dogs, from Dobermans to Chihuahuas!
Their passion for animals feeds their determination to create and maintain a reliable and friendly team that advocates for welfare as much as they do! The whole team wants to provide the best possible care to the pets in their local community. By following the We Love Pets No Pack Walking Policy they can ensure your dog gets the proper supervision and attention. All staff members are pet first aid trained, police DBS checked and fully insured for added peace of mind.
Pets require more than just a quick walk and some fuss to be happy and healthy. Games and training make things more fun while also improving your pets' mental health by reminding them of their instincts. So, our team always includes both physical and mental stimulation in their time with your pets!