Dog walker, pet sitter and dog boarder all in one
We Love Pets Ashford is based in the beautiful town of Ashford, Kent. Not only do we cover Ashford, but we also cover the surrounding areas such as Kingsnorth, Charing, Challock, Shadoxhurst, Pluckley and many more areas.
Whether you're looking for a dog walker, pet sitter, pop-in visits, or someone to home board your dog while you're on holiday, We Love Pets Ashford would love to help.  Our Ashford team is proud of their knowledge and wants you to know that your pet is in safe hands with them.
The entire Ashford team are fully insured, DBS police checked and trained in pet first aid. Before choosing your service, we are more than happy to meet with you to discuss your and your pet's personal needs to work out a plan that works best for you. Please contact us to find out more about our services.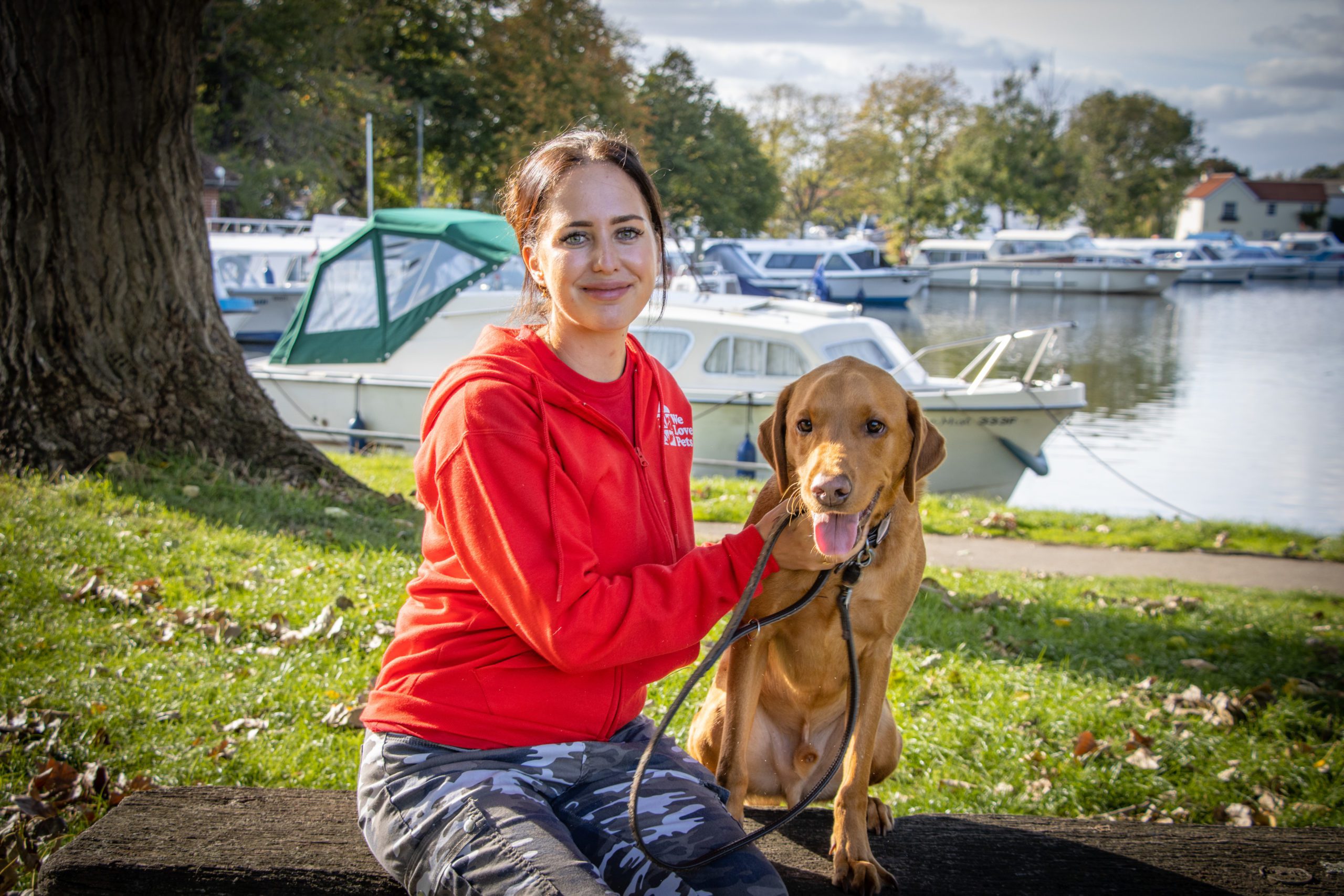 Meet Honor | We Love Pets Ashford
Our We Love Pets Ashford manager is Honor, who is absolutely animal-mad. Honor adores her pets which include two cats, two Dobermans dogs, a hamster and some fish. Before joining We Love Pets, Honor was a commercial manager making her a phenomenal manager for We Love Pets Ashford.
Honor is extremely excited about being a part of the We Love Pets family and meeting all the wonderful customers in her area. Honor can't wait to meet your pooch for their walk as exploring is one of her favourite things to do. Working with animals can be highly rewarding for both the pet and the human, not to mention fun.
Honor and her team are committed to We Love Pets. All of our dog walkers and pet sitter are police DBS checked, fully insured and pet first aid trained. They also strongly believe in the We Love Pets promise to never pack walk dogs to ensure both the walker and the dog's safety.