Dog walker, pet sitter and dog boarder all in one
Our spectacular We Love Pets Aylesbury branch consists of a team of animal experts offering high-quality pet care services in Aylesbury, Aston Clinton, Broughton, Halton Camp, Western Turville, and many surrounding villages! The whole team are excited to meet you and offer your pets the best possible care for the pets their community.
We offer a whole range of services. Dog walking, dog sitting, pet sitting (cats, small animals, horses, exotic pets, birds and everything in between) and more! Our team mostly have pets of their own, so they understand your love for pets and will only offer the professional level care they would expect their own pets to receive. You can be confident that your pet will be happy and safe with us.
Before finalising your decision on one of our services, we make sure to discuss with you the best option for your pet. Whether you are looking for someone to walk the dog while you're at work or are going away on holiday, we have plenty of care services to suit you. Discussing with you the best care plan for your pet allows us to create a personalised plan for your pet.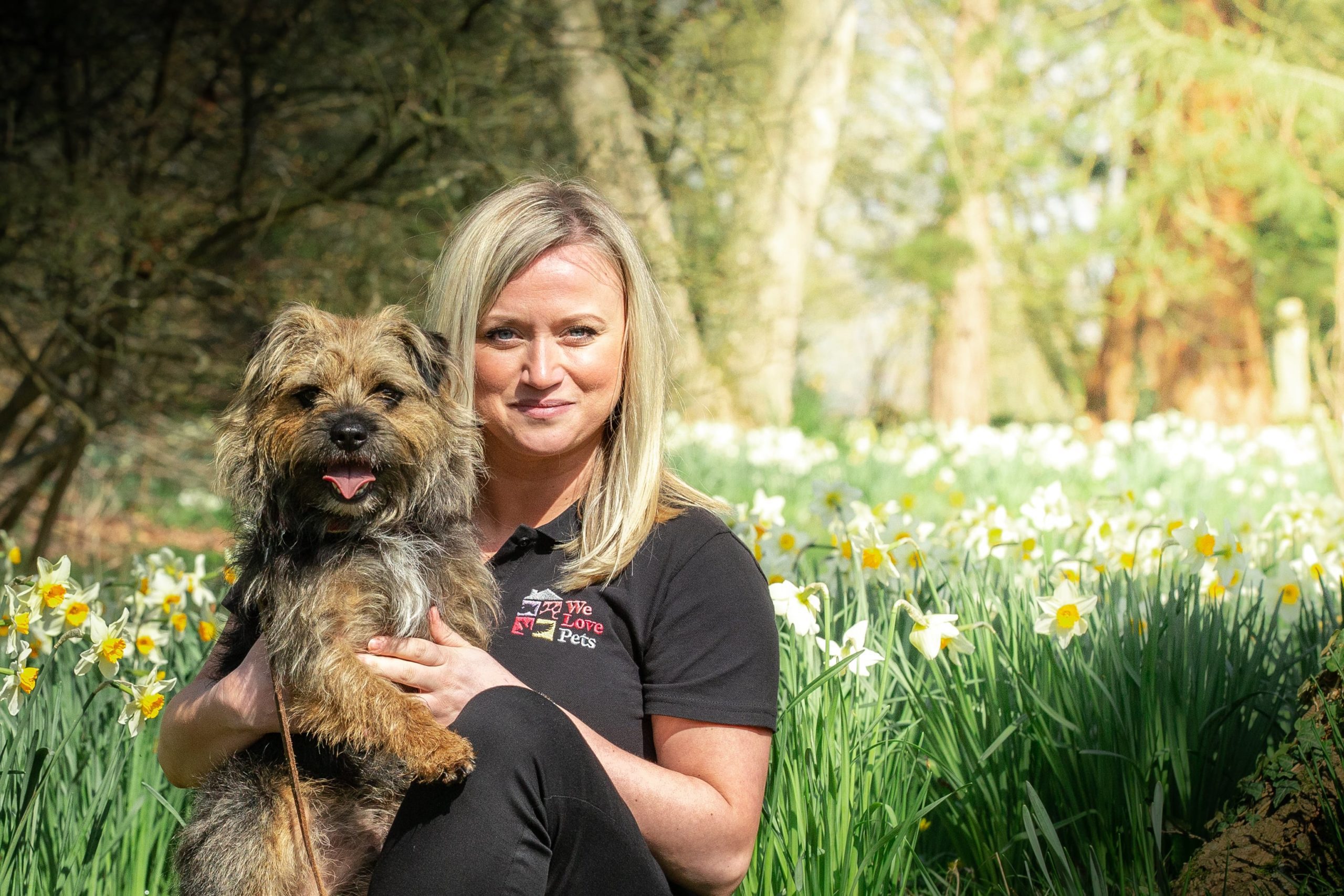 Meet Nina | We Love Pets Aylesbury
We Love Pets Aylesbury is run by the lovely Nina, along with her reliable and professional team. Nina loves working with animals and has experience with animals of all shapes of sizes from her time working for We Love Pets. Nina is genuinely passionate about providing local pets with first class care and is determined to create a team that thinks similarly!
Nina has completed a City and Guilds qualification in dog walking and knows all the best places in her local area to walk dogs. By following our We Love Pets No Pack Walking Policy, the entire team can ensure that your dog is always safe while on a walk and receives the correct supervision. As an added benefit, all our staff are police DBS checked, pet first aid trained and fully insured, so your pet will be in safe hands!
We want your pet to genuinely have fun with us, and they need more than just some fuss and walkies for that! We make sure to include physical and mental stimulation during our time with them, allowing them to stretch their muscles and stimulate their brains. Giving them games to try and training to learn reminds them of their instincts, which is effective in boosting their mood and intelligence.