Dog walker, pet sitter and dog boarder all in one
Our We Love Pets Barnet branch is owned by Kelly and her qualified staff who are all animal-focused. Kelly and her team are fully insured, DBS checked and trained in both pet first aid and animal care. Our Barnet branch covers Ducks Island, Barnet Gate, Oakleigh Park, and many other surrounding towns.
The Barnet branch can offer numerous pet care services in the Barnet area, including pet sitting, small animal care, exotic care, and dog walking, to name but a few! Our team has plenty of experience working with a range of different pet species, including cats, dogs, small rodents, fish, snakes, and horses. One of our most popular services is home boarding, where your pet will be matched up with a qualified and experienced host family, this means you can enjoy a well-deserved holiday without having to worry about your pet!
We Love Pets is an award-winning company that is nationally known and locally owned, meaning you can trust that our services are the best around. Our We Love Pets team are always available to discuss your pet care needs, so please don't hesitate to contact us to see what we can do for you!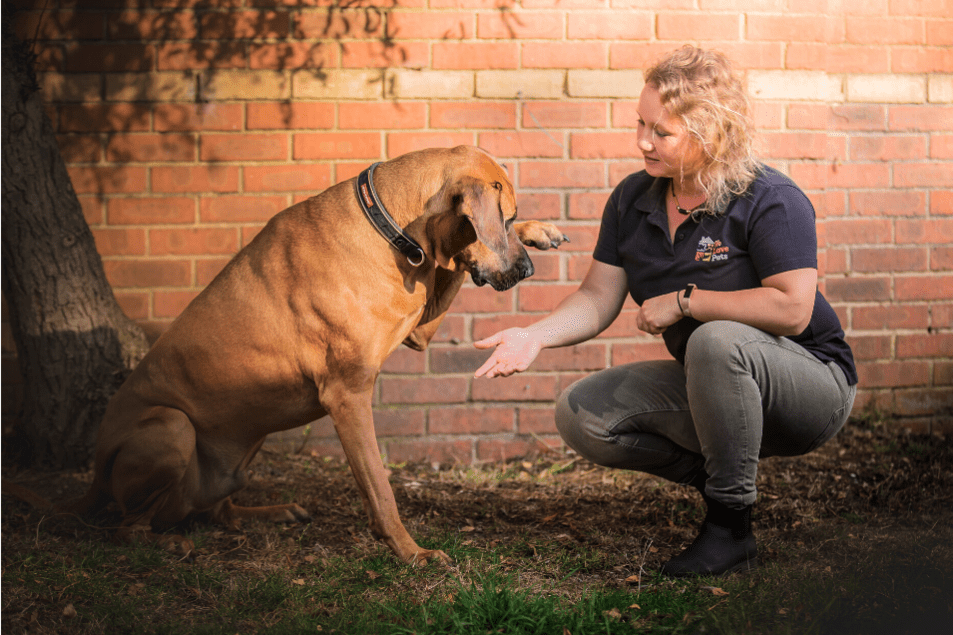 Meet Kelly | We Love Pets Barnet
Kelly adores all animals no matter the species, breed, or size! She grew up surrounded by various animals such as birds, snakes, cats, dogs, ducks, goats, ducks, chickens, horses, and many other incredible species! As Kelly has tons of experience and a wealth of knowledge on different pets you can ensure she will take the best care of all your beloved pets.
Kelly joined We Love Pets in November 2018, after years of being a general manager for a facilities company. She wanted a career change but wanted it to be in something she loved doing, this is when she came across, We Love Pets and her life changed. She got to be her own boss, doing something she loved, and she says it is the most rewarding job she has had!
Kelly has a Level 3 award in Animal Care and a City and Guilds Level 2 qualification in dog walking. Completing these qualifications has let her expand on her pet care knowledge and she can't wait to share what she has learnt with all her customers in the Barnet area. Kelly and the team love exploring the Barnet area. One of their favourite places to visit is Covert Way, which is a beautiful grass and woodland area.