Dog walker, pet sitter and dog boarder all in one
Our friendly We Love Pets Beccles branch offers dog walker and pet sitter services in the Waveney area, covering Beccles and the surrounding towns and villages of North Suffolk. We Love Pets Beccles dog walkers are fully insured and DBS checked, pet first aid trained and professionally qualified in animal care.
But we don't just offer dog walking services, our Beccles branch takes care of all pets, large and small! From birds, rabbits, and geckos to cats, horses and ponies, we offer holiday care, pet visits and home boarding options for any pet, any day of the week. We even offer house sitting – giving our customers extra peace of mind when they go away.
We Love Pets understands that leaving your pet with a stranger for the first time can be daunting, but rest assured our Beccles dog walkers and pet care professionals are well experienced and incredibly caring. We treat every pet as if they were our own. Above all, We Love Pets will never let you down. Because we are both national and local, there will always be a dog walker or pet sitter available for you so you can enjoy uninterrupted care for your pet, 7 days a week.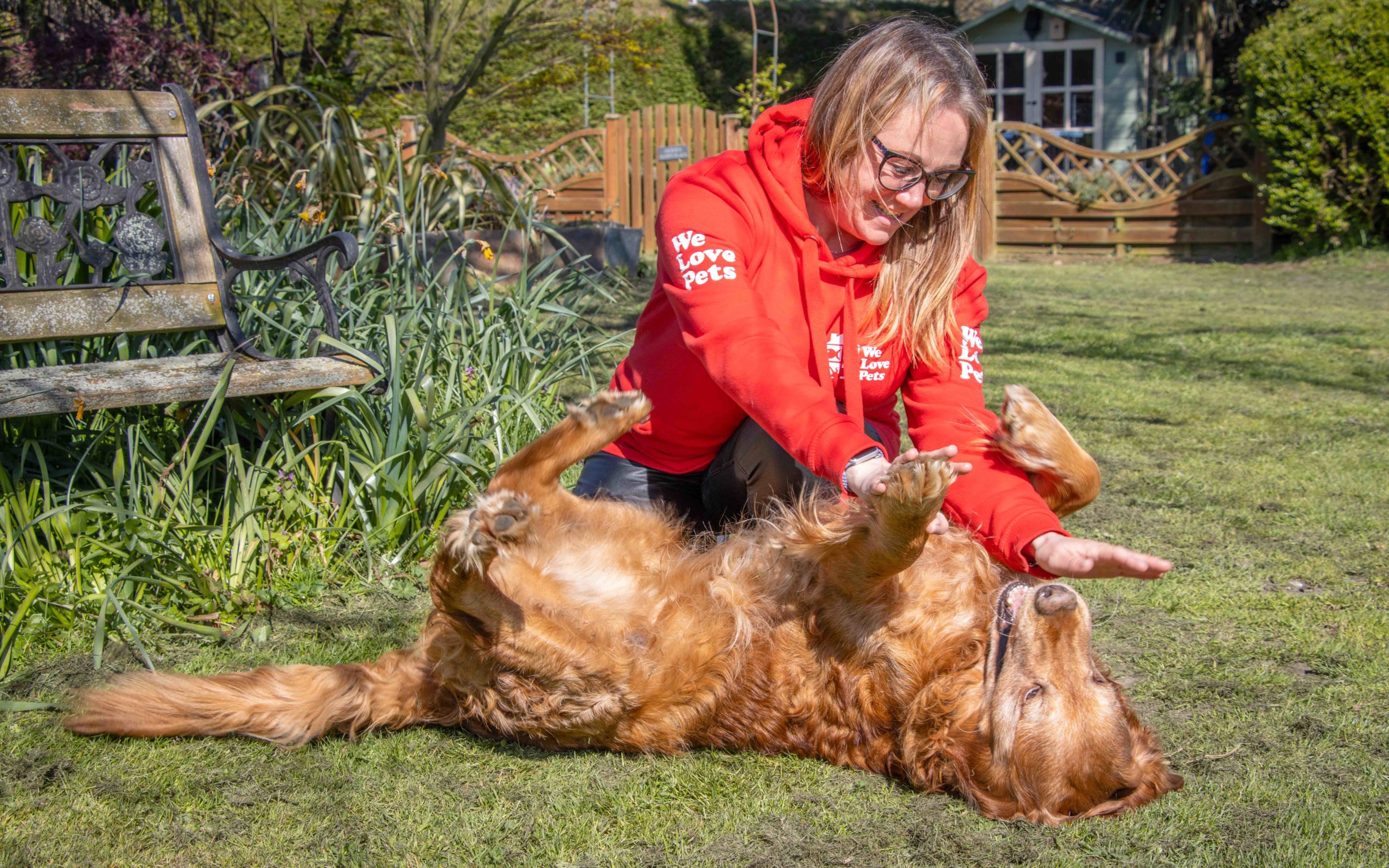 Meet Anna | We Love Pets Beccles
Looking for exceptional pet care services in Beccles? Look no further than Anna and her team of dedicated professionals at We Love Pets Beccles.
With a passion for dogs and years of experience in the industry, Anna has established herself as a top-tier provider of pet boarding and walking services. Now, she's bringing her expertise to Beccles, and she's committed to delivering a personalised, high-quality service that meets the unique needs of every pet and owner.
Whether you're looking for boarding, walking or other pet care services, Anna and her team are here to provide a first-class experience that your furry friend will love.