Dog walker, pet sitter and dog boarder all in one
We Love Pets Blackwood is a fantastic team of pet care experts offering pet services in Blackwood and plenty of the surrounding areas. Nothing explains what we do more than our name. We Love Pets. The entire team are huge animal lovers and is keen to provide the best care possible in their local community.
We offer various pet care services, including dog walking, dog sitting and pet sitting for cats, small animals, horses, exotics and birds. Since most of the team are also pet owners, we want to ensure that your pets are treated exactly as we would our own!
We talk to you about your pet before you decide which of our services to choose, so we can all be sure that the best one for your pet has been chosen! We tailor a pet care plan for each animal since it's a priority to us that your pet receives the best care possible.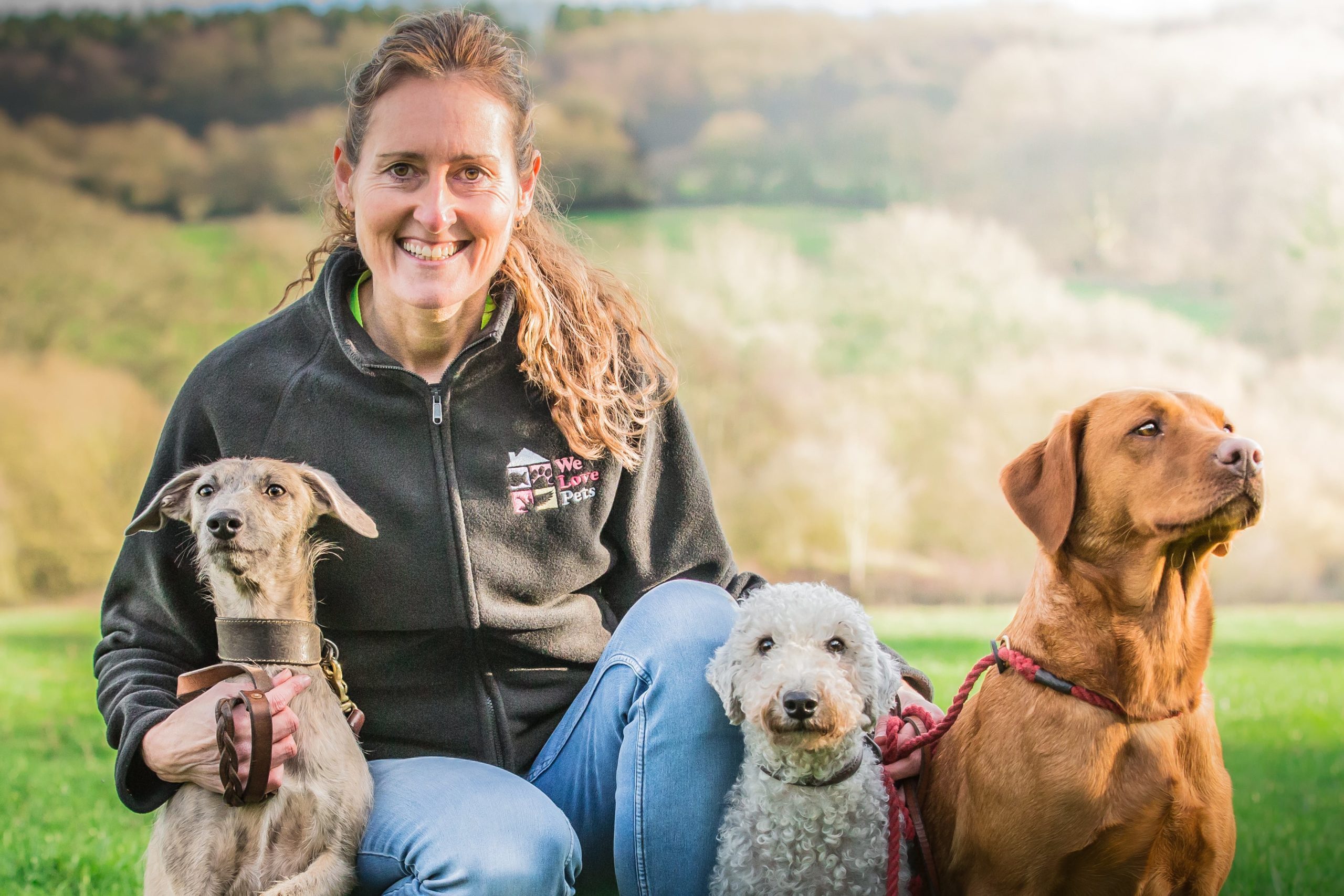 Meet Sarah | We Love Pets Blackwood
Our brilliant branch director for Blackwood is Sarah; as a former teacher, she has no issues caring for excitable creatures! Along with her reliable and trusted team, Sarah loves meeting all the pets in her local community.
Sarah is qualified in dog walking through City and Guilds, which means that whenever she takes dogs on a walk, they will be safe, happy and having a good time! With Sarah and the team being local to the area, you can be sure that they will be spending more time walking than travelling in a vehicle. We Love Pets staff are always fully insured, pet first aid trained, and DBS checked for added peace of mind.
Animals need more than just a quick walk to be happy and healthy, so we always like to make sure that time spent with them is divided to include plenty of physical and mental stimulation so they will never be lonely or bored.