We Love Pets Bradford-on-Avon – 
Dog walker, pet sitter and dog boarder all in one
Our team at We Love Pets Bradford-on-Avon is led by Jo and her team of pet care experts. Everyone in the team has been policed checked, fully insured and pet first aid trained. The team covers Bradford-on-Avon, Turleigh, Woolley Green and many other locations in the area.  
At We Love Pets we have a 'no pack walk' policy, meaning we won't walk more than four dogs at a time to ensure both the walker and the dogs stay safe. Not only do we provide dog walking services, but we also provide pet sitting, home boarding and small animal care.  
Our Bradford-on-Avon team have had experience caring for a range of animals, from birds, fish and small rodents to dogs, cats and horses. With all of this experience and knowledge of pet care, you can trust us that your pet will be in good hands.  
Someone will always be available to offer you advice and be there when you or your pets need us. Our award-winning team have plenty of services to offer in your area, so please contact us with any questions you have; we would love to hear from you!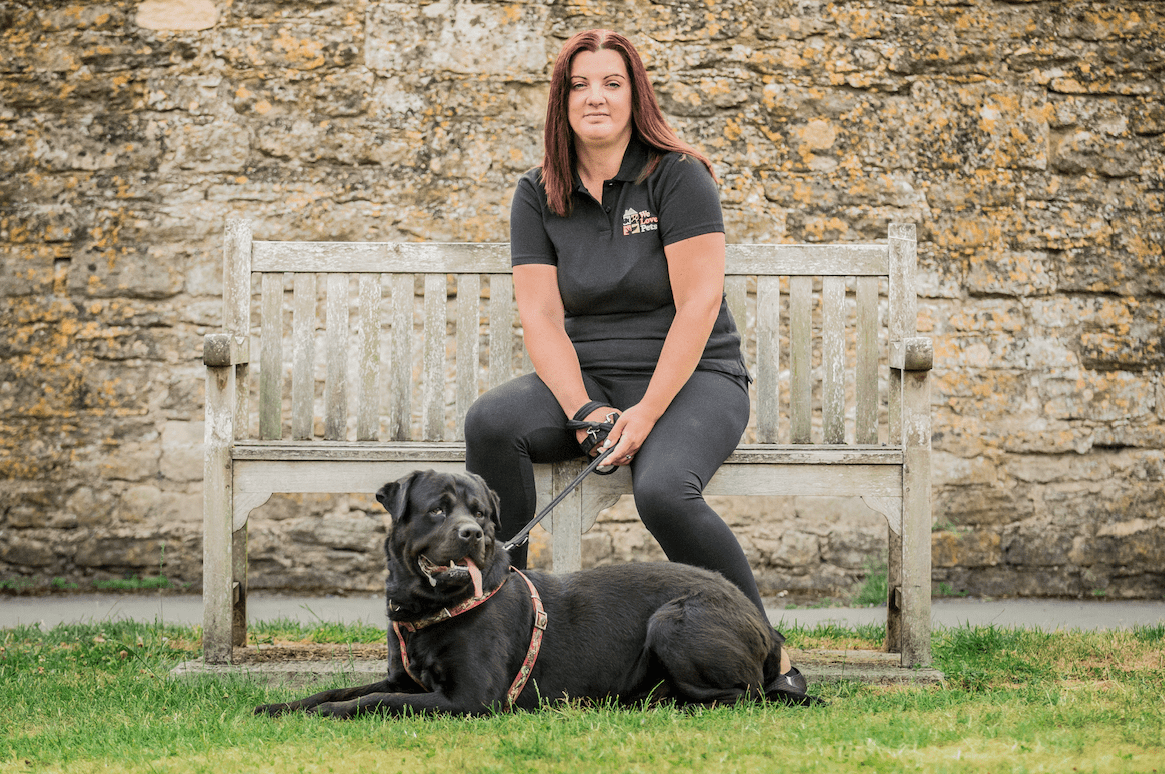 Meet Jo | We Love Pets Bradford-on-Avon
Jo has been a lifelong animal lover and her family is full of animals including Bruno the dog, guinea pigs and a large collection of Koi Carp. Local to the area, Jo is familiar with all the best dog walks in Bradford-on-Avon and the surrounding villages.
She has had plenty of experience caring for various pets, especially large dog breeds. Not only does Jo have a qualification in dog walking, but she also has a level 3 qualification in dog grooming, both from City & Guilds. Jo can't wait to share all of her knowledge and experience with her customers in the area.  
Jo joined the We Love Pets team in 2018, and in 2020, although an uneasy time for most businesses, Jo and her team flourished, launching their new grooming salon. With the support from head office and her personal team, Jo runs many successful branches in Bradford-on-Avon, Trowbridge, Chippenham, Dursley and the surrounding areas.