Dog walker, pet sitter and dog boarder all in one
We Love Pets Bungay is based in the pretty market town of Bungay in North Suffolk. We offer dog walker and pet sitter services in the Waveney area, which covers Bungay, Ditchingham, Ellingham and Earsham. All of our dog walkers at We Love Pets Bungay are fully insured and DBS checked, pet first aid trained and professionally qualified in animal care.
Whether you're looking for a dog walker in Bungay while you go to work, or you need someone you trust to look after your pets while you're on holiday, We Love Pets looks after all creatures great and small. From birds, rabbits, ferrets and geckos, to cats, horses and ponies, we look after any pet, 7 days a week. Our house sitting service is also very popular with customers looking for extra security when they are away on business or holiday.
We take the time to get to know your pet and understand their needs. You will always meet your dog walker beforehand to check that the fit is just right. All of our dog walkers in Bungay are pet care professionals and well experienced in many different breeds, sizes and temperaments! Because we are a national brand operated by a local, friendly team, there will always be a dog walker or pet sitter available – you can rely on us!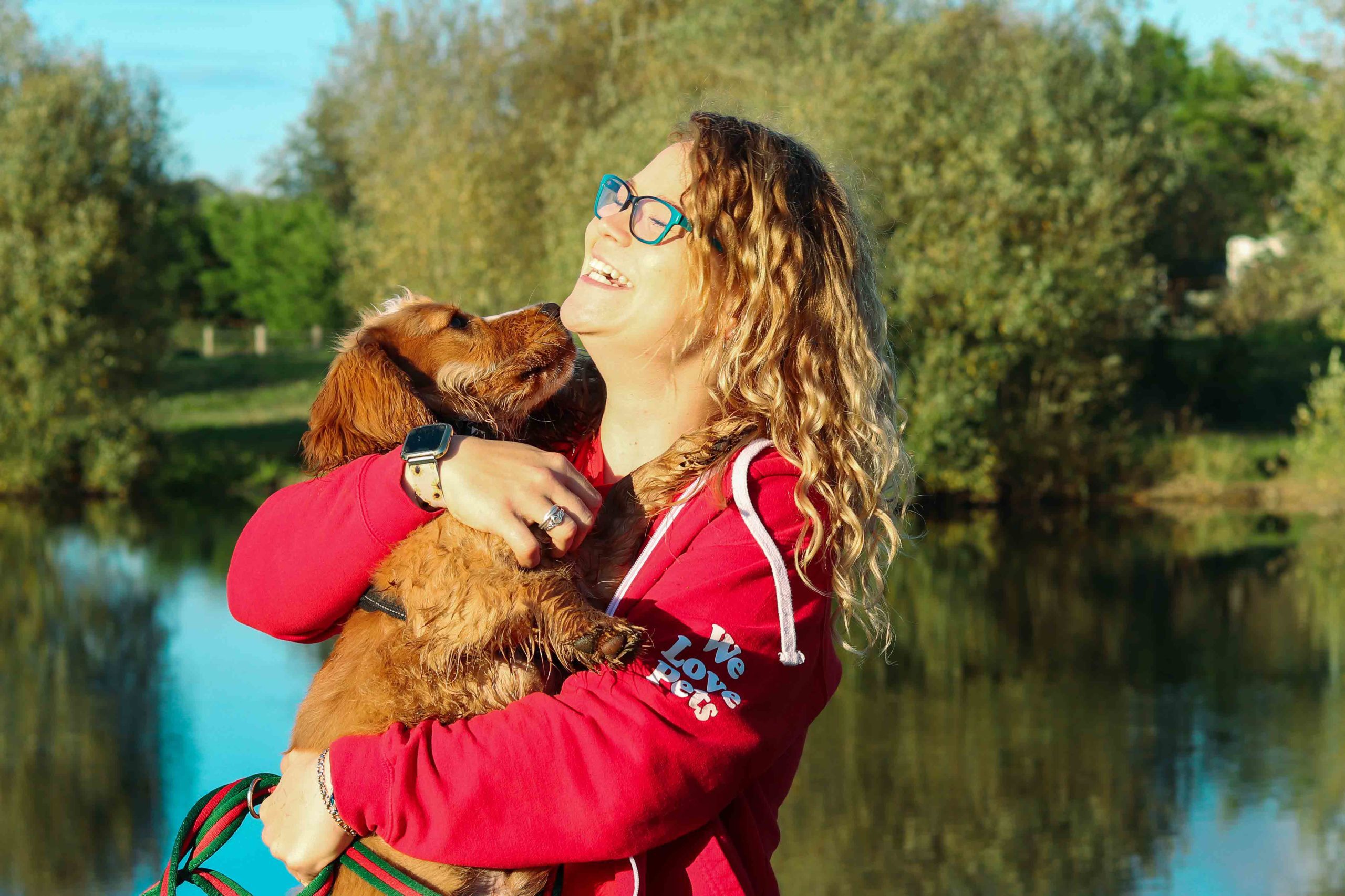 Meet Leanne | We Love Pets Bungay
Our Bungay branch is run by animal enthusiast, Leanne, and her experienced team of dog walkers, home boarders and pet sitters. We're all animal lovers at We Love Pets, but Leanne takes it to another level – she once bred axolotls and had 186+ in her care!
Leanne is a City & Guilds qualified dog walker, and each of our pet care professionals is background checked and insured, as well trained in first aid and animal handling. The Bungay team is dedicated to providing high quality, personalised pet care that's tailored to your pet and works with your schedule.
Leanne is originally from Essex, having moved to Suffolk with her family in 2017. They live in Bungay and love getting outdoors in the vast, green countryside. In addition to her partner and three children, Leanne shares her home with four cats, five axolotls, four African land snails and a dog! She clearly loves animals, so working with pets was a no-brainer!
Leanne's experience as an RSPCA volunteer, and her City & Guilds qualifications in dog walking and grooming, have provided her with valuable animal care experience that she's able to pass on to her team.
At We Love Pets, we know that your pets are part of the family, which is why we strive to provide them with the loving, personal and professional level of care they deserve. Our pet carers are the best of the best, and we're happy to offer a flexible service that works with you! Whatever your pet care needs, we'd love to assist. Get in touch with us today to find out how we can help you!