Dog walker, pet sitter and dog boarder all in one
At our We Love Pets Cottam branch, we pride ourselves on having an enthusiastic team full of pet-crazy people who will care for and pamper your pets as if they were their own. Our team is dedicated to ensuring your pets' needs are fulfilled to the highest of standards using our award-winning knowledge and experience to provide the highest quality of services possible. The team are all DBS checked before starting with us, fully insured and trained in pet first aid.
Our team consists of local dog walkers that know the area like the back of their hands to give your four-legged friend an enjoyable walk. We would recommend Haslam Park which is a thirty-minute walk from Cottam but it sure is worth it! Haslam Park covers around thirty hectares which provides the perfect place to take your dog for an adventure. Another local spot is the Guild Merchant pub which is dog friendly and has great warming comfort food to warm you up on the colder days. The Guild Merchant is the perfect place to meet fellow pet owners and discuss your pets in the beer gardens during the summer!
At We Love Pets, we are strong believers in not pack walking your dogs which helps to improve the safety of your canine companion along with the walkers and the public. The team are passionate animal lovers whose top priority is to provide love and care to your pets when they are in our care. Please don't hesitate to contact our team to discuss your pet care needs today!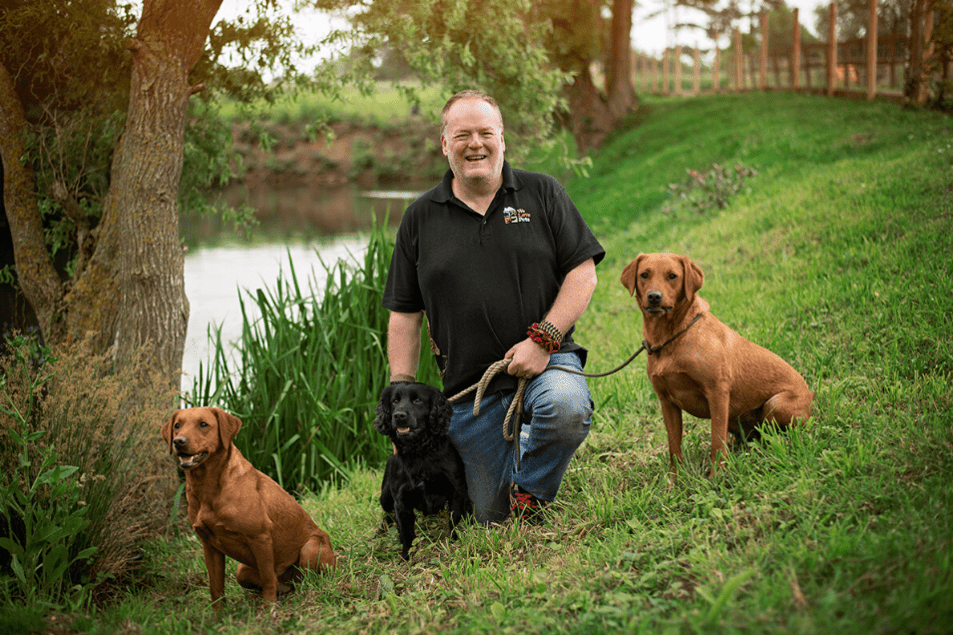 Meet Paul | We Love Pets Cottam
Our We Love Pets Cottam branch is run by Paul and his local team of pet care professionals. Paul has his beloved dog Alfie which ultimately led to him owning his own pet care business. It all started eight and a half years ago when his wife, Bev, duped him into getting a dog! Owning Alfie inspired Paul to write his own book about his many adventures with Alfie.
Paul uses his previous skills learned to motivate and lead his team to ensure they all provide outstanding pet care to the local community. To Paul, being his own boss was important as he likes to be in control of his destiny and makes his local team feel like they are a part of something bigger. Paul and his team are all DBS checked, pet first aid trained and fully insured to ensure our customers have peace of mind when we look after their beloved companion.