Dog walker, pet sitter and dog boarder all in one
We Love Pets Cwmbran is a brilliant team of pet care professionals offering pet services in Cwmbran and the surrounding areas. The entire team are huge animal lovers and genuinely enjoys looking after the animals in their local community.
We offer quality dog walking, dog sitting, and pet sitting services for a whole host of pets of all shapes and sizes! We are confident we will be able to offer you the service that you need, so get in contact! Since most of us are animal owners ourselves, we are sure to treat your pet with the same love and attentiveness as we would our own.
We like to make sure that you and your pet are getting the best option for what you need, so we will talk to you about our services and advise you on which will be better for your pet. We will ask lots about what makes your pets unique, so we create a personalised pet care plan for your pet.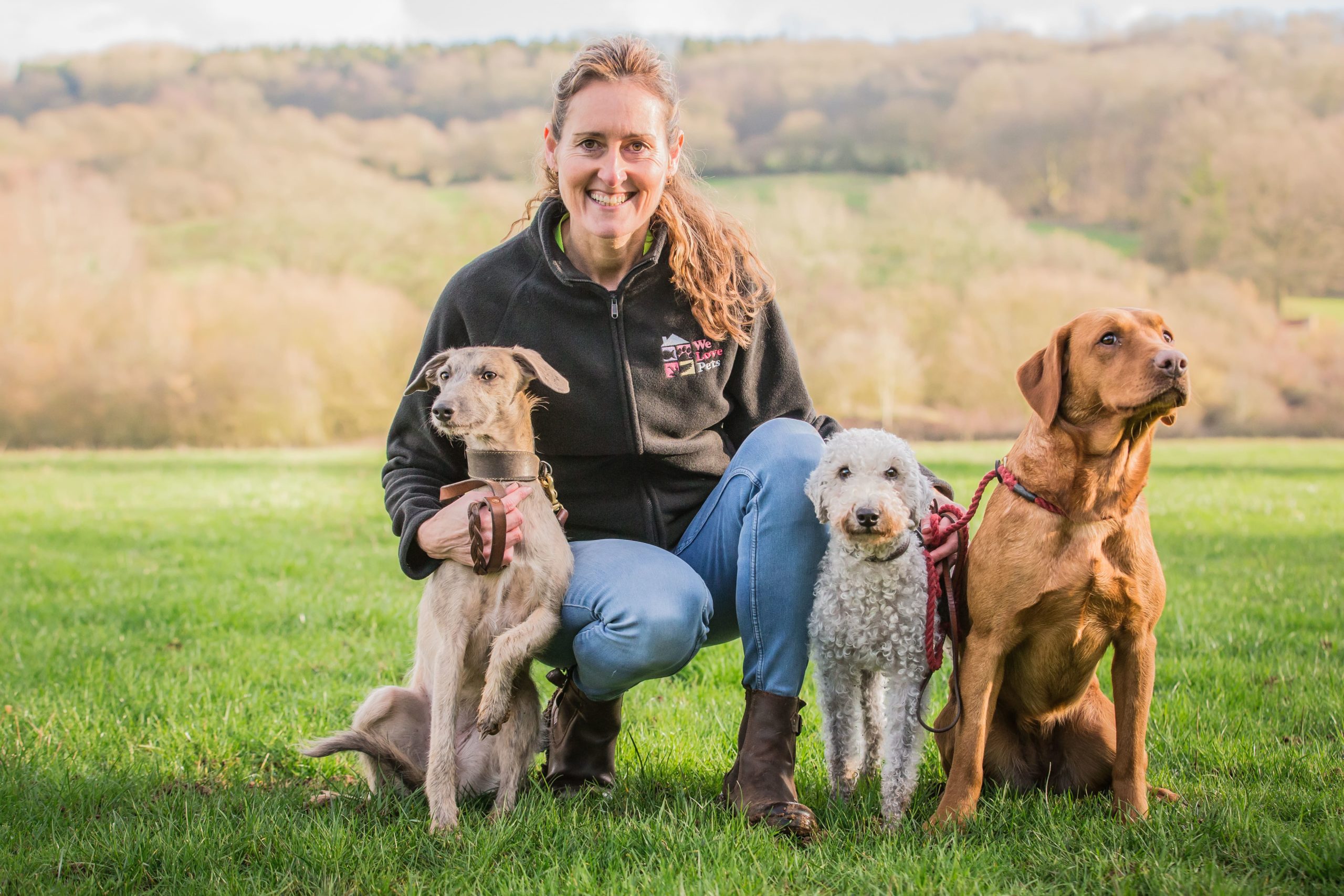 Meet Sarah | We Love Pets Cwmbran
Sarah is our We Love Pets Cwmbran branch director; along with her amazing team, she will always ensure that your pet is happy with us! Sarah is truly passionate about animals, and working with them every day is a dream come true!
Sarah has a City and Guilds Qualification in dog walking, so she knows all the best places to take the dogs in the area. These places will be local, meaning your dog will spend more time actually walking than being cooped up in a car! Her team is all pet first aid trained, DBS checked and fully insured for added peace of mind that your pet is safe and happy with us.
At We Love Pets, we understand animals, and we know that they need more than just a quick walk to be fully healthy and happy. So, we always like to split up our time with them to include plenty of physical and mental stimulation, so they aren't just exercising their bodies but their minds too!