Dog walker, pet sitter and dog boarder all in one
Our We Love Pets Didcot branch is a brilliant team of pet care experts providing remarkable pet care services in Didcot, Abingdon, Wallingford and the surrounding areas! Our whole team loves working with animals and meeting the amazing pets in their community!
Our team offers a whole range of pet care services; dog walking, dog sitting, boarding and pet sitting for animals of all shapes and sizes! Most of our team have pets of their own, so they understand that our pets are our family and will treat all the pets in their care like they would treat their own.
Before you finalise your choice of our services, we will discuss with you the best options for your particular needs, creating a pet care plan that is as unique as your pet! This ensures that we can provide the best possible care for your pet and that you know exactly what your pet is up to with us.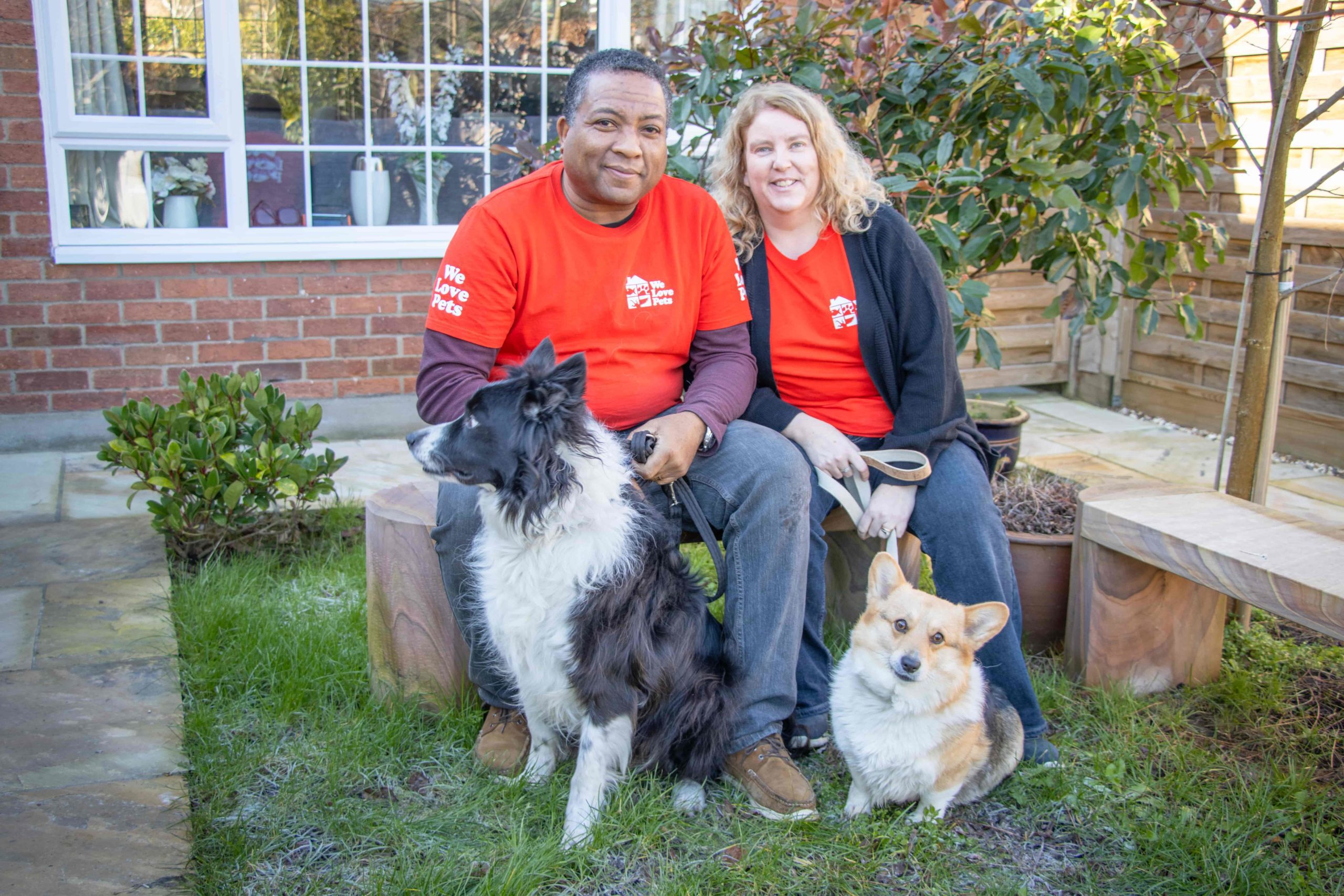 Meet Jayne and Mike | We Love Pets Didcot
Our fantastic branch directors for the Didcot branch are Jayne and Mike! They currently live with their three dogs, who all love to have visitors of both human and canine kinds! Before We Love Pets, Jayne used to be a dog groomer and a nanny, and Mike cared for and trained dogs! He also specialises in exotic pet care. They both have experience caring for many species, including peacocks, goats, geese and ducks!
With their passion for pets comes a dedication to creating a team that advocates for the same things as them! The whole team want to give their local pets the best reliable and professional care. They all make sure to follow the We Love Pets No Pack Walking Policy to ensure your dog gets the proper supervision and attention. For added peace of mind, all staff members are fully insured, DBS checked, and pet first aid trained!
Pets need more than just some fuss and quick exercise to keep them happy and healthy, so our team always makes sure to include both physical and mental stimulation! Games and training make things more fun, whilst also improving your pets' mental health by reminding them of their natural instincts.