Dog walker, pet sitter and dog boarder all in one
We Love Pets Dunstable are a friendly and reliable team of pet care experts offering top-quality pet care services in Dunstable, Aldbury, Chalton, Eaton Bray, Houghton Regis, Toddington, Harlington and many more of the surrounding towns and villages! With a team passionate about animals, we can offer you a wide range of exceptional services to suit you.
Dog walking, dog boarding and pet sitting for dogs, cats, small animals, reptiles, birds, horses and many more- no pet is too big or too small for the We Love Pets Dunstable team! Most of the team are pet owners, so they fully understand how important pets are and will only offer the high-level quality care they would expect their pets to receive!
We will discuss your options to help you decide on a service for your pet needs. Talking to you about your pet will help us understand everything about your pet so we can create a unique pet care plan tailored to suit their individual needs. Whether you're at work and need someone to walk your pup or are away on holiday and need a little more, we are confident that we can help!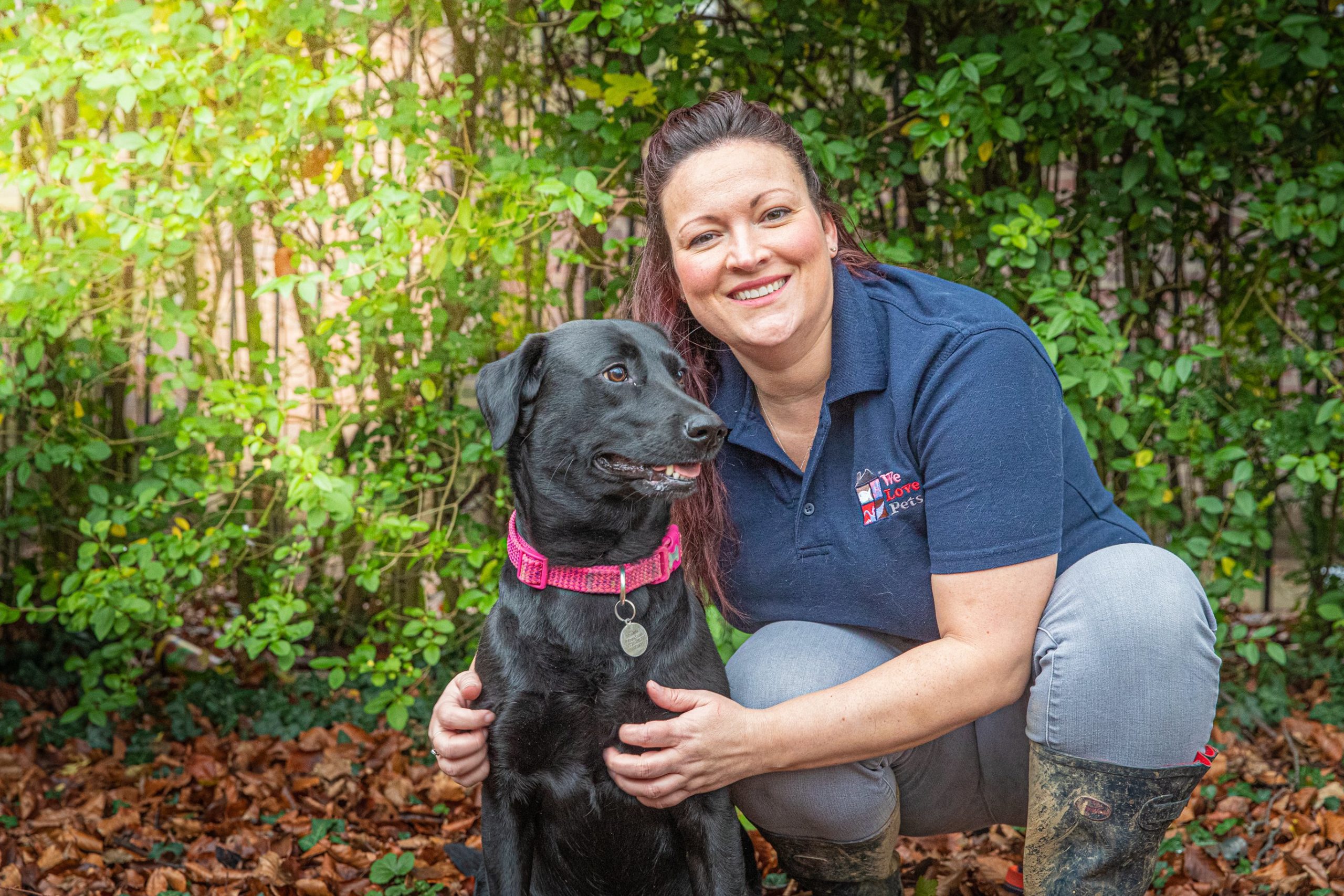 Meet Kelly | We Love Pets Dunstable
The fabulous Kelly is our We Love Pets Dunstable branch manager! Kelly has a passion for pets and providing care for those in her community. With plenty of experience working with pets, Kelly is always ready to meet new animals and their human companions.
Welfare-driven pet care brought Kelly to We Love Pets, and she is determined to fill her team with people who are similarly passionate about offering welfare-first pet care. Her Dunstable team is fully insured, DBS checked and pet first aid trained, so you know that your pet will be safe no matter what!
Everyone at the Dunstable branch agrees that animals need more than a quick walk to be truly happy. Animals need physical AND mental stimulation to be satisfied, and a simple walk alone can't provide this. A walk that includes games, training and socialisation is important for dogs. Games that can bring animals back to their natural instincts can improve overall mood and wellbeing, so our team makes sure to include this mental stimulation in their time with your pet.