We Love Pets Eastbourne – 
Dog walker, pet sitter and dog boarder all in one
We Love Pets Eastbourne is a team of pet care experts offering top-quality pet services for Eastbourne and the surrounding towns and villages. This team of animal lovers are keen to provide you with a brilliant range of quality pet care services!
Dog walking, dog sitting and pet sitting for cats, small animals, reptiles, birds, horses and everything in between- we are certain that we will be able to offer you exactly what you need from us! Most of the We Love Pets Eastbourne team have pets of their own and fully understand your love for your pets. They only offer the high level of care they would expect their own pets to receive!
Before making your choice on which of our services you require, we will make sure to discuss with you all your options to help you make the best decision for your pet needs. Talking to you about your pet also allows us to fully understand your pet and create a personalised pet care plan, giving them care tailored to them. Whether you need someone to walk your dog while you are away at work or to pop in while you are on holiday, we will find you the best service for what you need.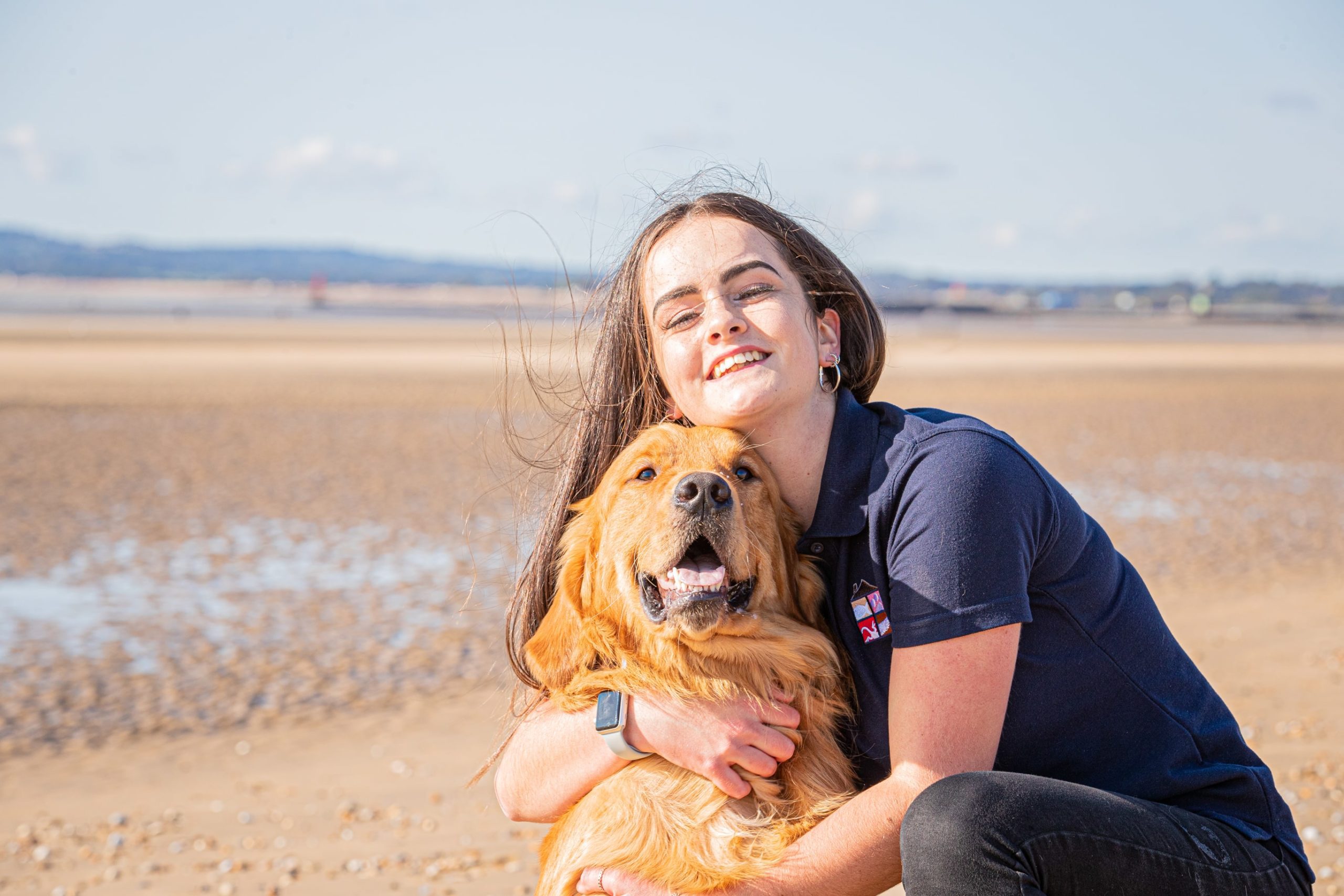 Meet Sophie | We Love Pets Eastbourne
Sophie is our fab branch director for We Love Pets Eastbourne! She has worked at an animal shelter, looking after small animals- degus, rabbits, guinea pigs, you name it- and at another animal charity, where she walked dogs for the elderly and vulnerable. These previous positions have given her lots of practical skills working with animals and the empathy skills needed for working for We Love Pets! She also previously worked for another We Love Pets branch, giving her an insight into the business and inspiring her to set up her own branch.
With an obvious passion for providing welfare first pet care, Sophie is dedicated to finding staff to fill her team with like-minded individuals. With her Eastbourne team, she has succeeded in that!
We Love Pets Eastbourne wants your pet to genuinely enjoy their time with us, so we want to make sure they have more than just a walk and some fuss. Animals need physical and mental stimulation to be truly happy, so we always include both during our time with your pets. This helps boost their mood and satisfaction, so we leave them feeling happy and content!