Dog walker, pet sitter and dog boarder all in one
The We Love Pets Epsom team of professional and reliable pet care experts offers high-quality pet care services in and around Epsom. We can provide a variety of care; whether you need a dog walker to drop by while you're at work, or your bird needs feeding and stretching their wings while on holiday, We Love Pets is keen to help!
Dog walking, dog boarding and pet sitting are only the beginning of our services. We can always try to find the best options for your needs. Dogs, cats, birds, horses, donkeys, rabbits, rats, ferrets – there is no animal too big or too small for our We Love Pets Epsom family to handle! We fully understand that your pets are your family and will only offer the care that family deserves!
We discuss your pet and what makes them unique with you, and we create a tailored pet care plan specifically for your pet. Each pet we care for has a plan as personal to them as possible, ensuring that they receive the best care possible.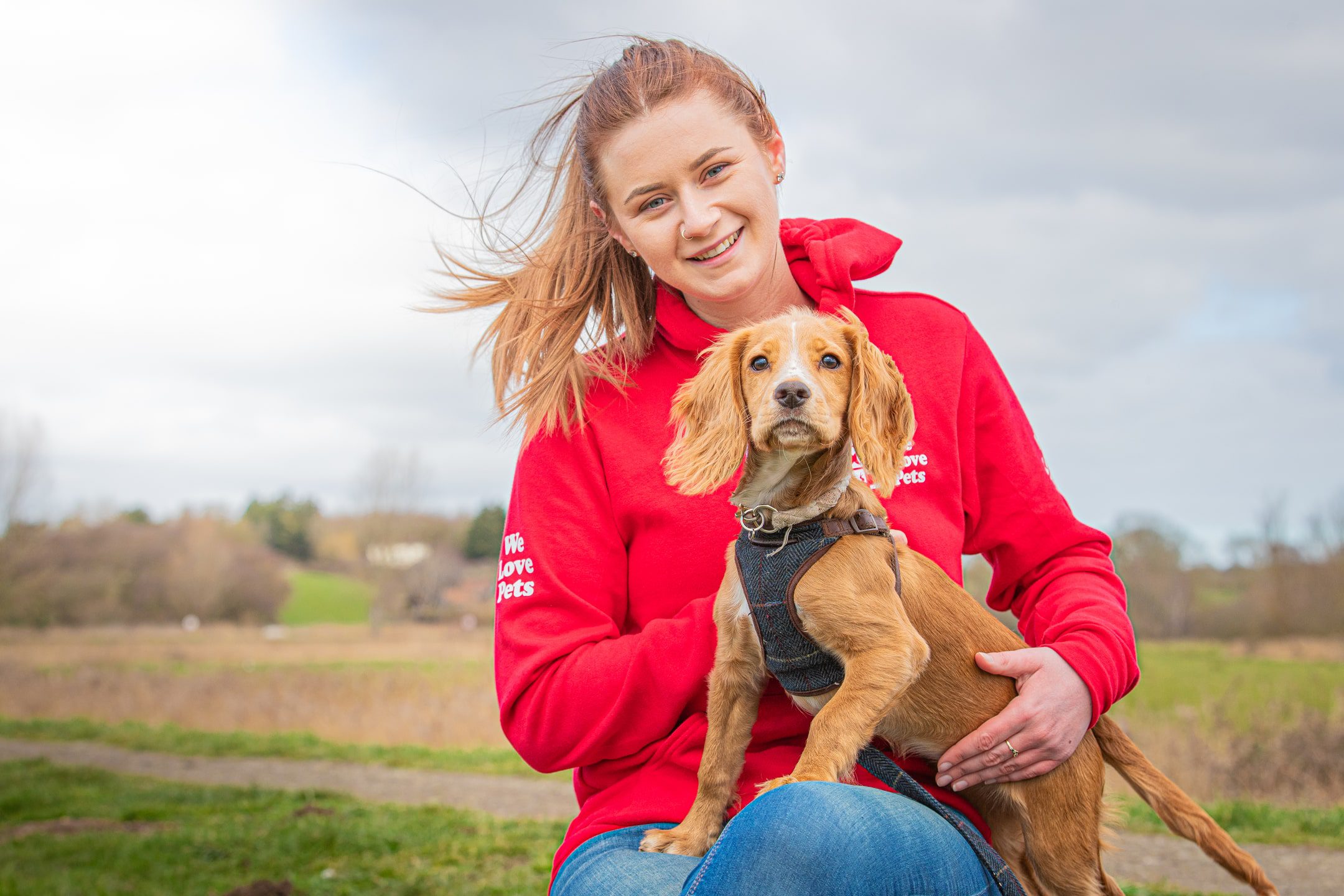 Meet Louise | We Love Pets Epsom
Louise is our fantastic branch director for We Love Pets Epsom. Louise has worked with animals and We Love Pets before as a dog walker for another branch. Since she wanted to do her own thing, owning a branch was a step towards doing something she was genuinely passionate about. Louise has had all sorts of animals growing up; cats, rabbits, chickens, and fish. She enjoys horse riding, photography and being with her dog, and she looks forward to meeting new people and new animals!
We Love Pets is focused on the welfare of pets, and Louise and her brilliant team are equally passionate about it! By following our No Pack Walking Policy, the Epsom team can supervise and be attentive to all the dogs they are walking without compromising safety or entertainment! It also means that your dog will spend more time actually walking than in a car picking up other dogs. All We Love Pets staff are also fully insured, DBS checked and pet first aid trained, giving you peace of mind that your pet is in safe hands.