Dog walker, pet sitter and dog boarder all in one
We Love Pets Grays has a professional team of pet care experts who are police checked, fully insured and trained in pet first aid. Our team offer services in Grays, Tilbury and the surrounding towns and villages. 
The team offers various pet care services such as dog walking, pet sitting, small animal care and more. We're happy to look after any pets from rabbits, tortoises and degus to horses, cats and dogs, we provide 24/7 care for all your pet's needs. Our team are licensed by the local authority to board dogs, meaning you can enjoy some time away without having to worry about them.  
We know that pets are part of the family, which is why we aim to provide both professional and loving care to all the animals we look after. As our team is full of knowledgeable and experienced pet carers, you will never have to worry about the safety and wellbeing of your pet.  
We offer flexible services that fit around your schedule, and we'd love to assist you where we can. Please don't hesitate to get in touch with us to find out how we can help you and your pet's needs.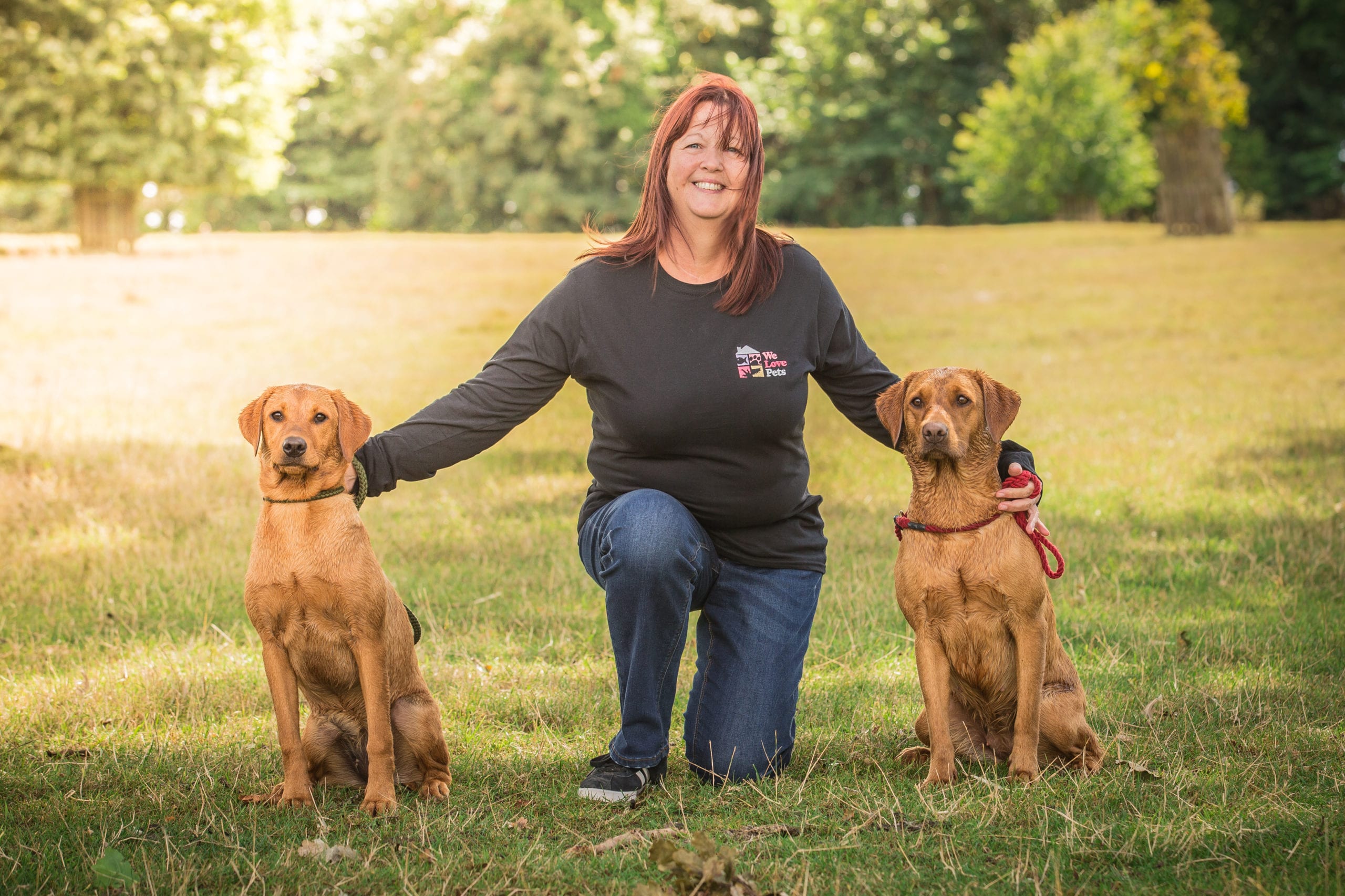 Meet Shirley | We Love Pets Grays
We love Pets Grays is run by Shirley and her experienced team of pet care professionals. All of the team have been trained in pet first aid, police checked and are fully insured, which gives our customers peace of mind that their pets are in safe hands.  
Shirley studied with the Cambridge Institute of Dog Behaviour and training and achieved 100% in both dog handling and training skills. She also has a qualification in dog walking accredited by City and Guilds. She can't wait to share her expertise with all of her team to ensure all animals they care for receive the highest standard of care.  
After Shirley's Dad pursued his own dog walking business in 1995, Shirley knew she wanted to do the same, but didn't know where to begin looking. After a lot of searching, Shirley found We Love Pets and her dreams came true; she became a branch manager for both Grays and Brentwood, providing dog walking, home boarding and plenty of other pet care services.