Dog walker, pet sitter and dog boarder all in one
We Love Pets Guildford is a brilliant branch of animal enthusiasts operating in Guildford, Burpham, Godalming, Ripley, and surrounding areas. With the whole team being such huge animal lovers, they are keen to provide the best care to their local pets!
We offer many brilliant pet care services, including dog walking, dog sitting, and pet sitting for animals of all sizes, from cats and small animals to horses, exotics and birds! Many of the team are experienced pet owners as well, always treat your pets how they would treat their own.
Before you decide on which of our services you wish to receive, we will make sure to talk to you and find the best one for your needs, so your pet will get the best care from us. We ask lots about your pet, so we can tailor their care specifically to them, ensuring they're as happy as possible!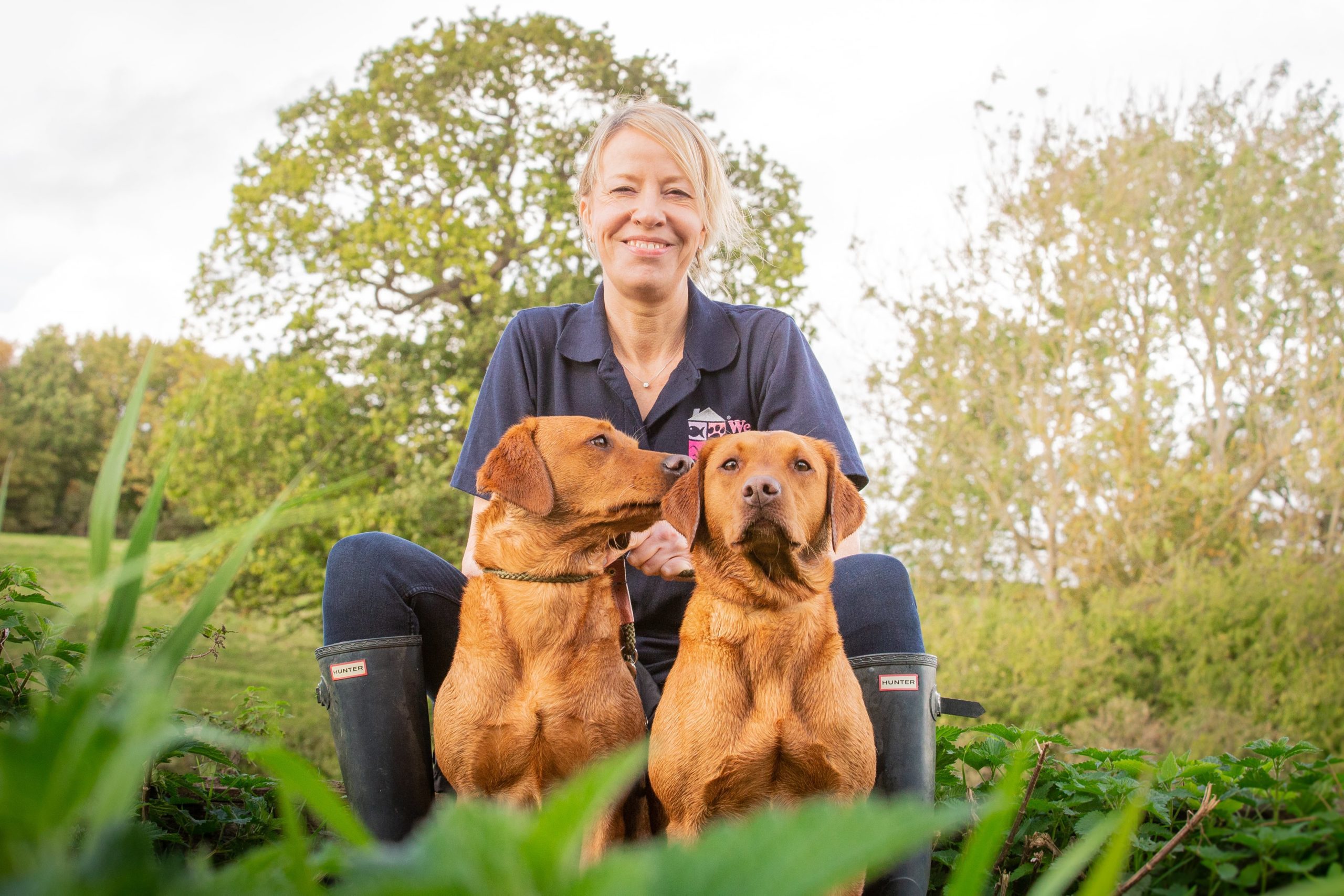 Meet Jane | We Love Pets Guildford
Jane is our wonderful Guildford branch owner for We Love Pets. Jane has owned lots of animals in her life; kittens, dogs, rats, pythons, you name it! She absolutely adores spending time with animals all day, so working with them is a dream come true!
With a City and Guilds qualification in dog walking, Jane can ensure your dog has a safe and fun walk. Since being local, you won't have to worry about your dog being stuck in a car longer than neccessary. Every We Love Pets staff member is also pet first aid trained, DBS checked and fully insured for added peace of mind that they are safe with us.
In order to be happy and healthy, your pet needs lots of mental and physical stimulation; since we understand this, We Love Pets will always make sure that the time spent with them is split to include both. It's no use for them to simply have a long walk if they don't get a chance to use their brains and exercise themselves in mind and body!