Dog walker, pet sitter and dog boarder all in one
Our We Love Pets Hastings branch is an awesome team of pet care professionals offering reliable and top-quality pet care services in Hastings and many of the surrounding towns and villages. The team are huge animal lovers and is delighted to meet you and your pets!
We offer a whole range of services: dog walking, dog boarding and sitting for cats, small animals, exotics and everything in between! Most of the team have pets of their own, so they fully understand your love for your pets and will only provide the level of care they would expect their own pets to receive! You can be confident that your pet will be happy with us!
Before you make a final decision on which of our services you would like, we will discuss with you your options. This allows you to find the best one for your specific needs and also gives us the chance to understand your pet and create a personalised pet care plan that gives them optimised care. Whether you need someone to walk your dog while you're at work or are away on holiday, we can help you with all your pet care needs!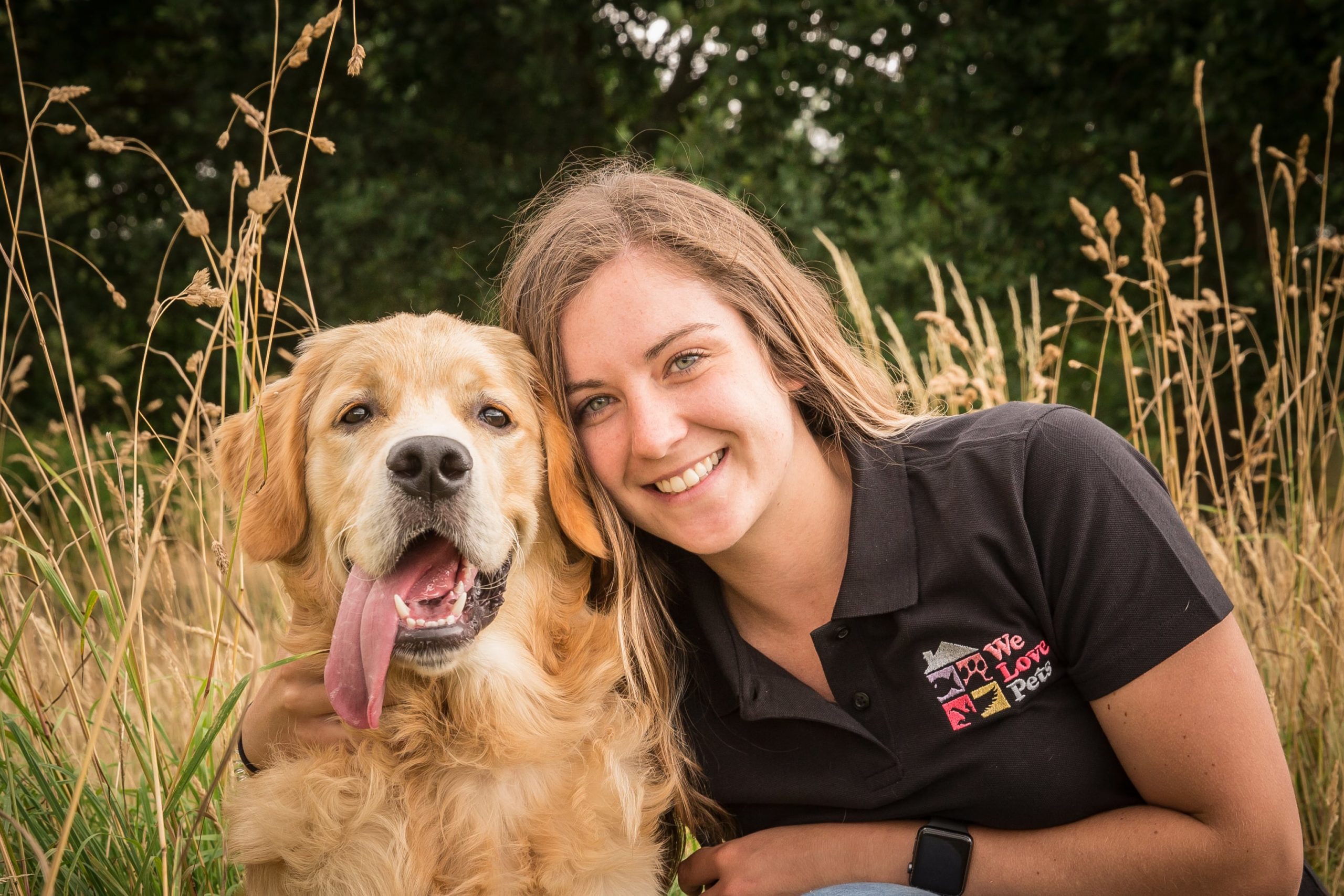 Meet Yasmin | We Love Pets Hastings
Yasmin is our fabulous We Love Pets Hastings branch director! A Zoology degree and a general passion for animals make her a friendly, reliable, and enthusiastic branch owner and pet carer! Yasmin's dedication to providing welfare-first animal care has made her determined to fill her team with like-minded people, and she has!
Yasmin has a City and Guilds qualification in dog walking under her belt, which means she fully understands the roles, responsibilities and requirements for safely walking dogs and owning a dog walking business. This includes being knowledgeable in the current laws, legislation and codes of practice for dog walking. In addition to her City and Guilds qualification, the entire Hastings pet care team is DBS checked, fully insured, pet first aid trained, and thoroughly trained in general pet care.
We want your pet to genuinely enjoy spending time with us, and to do this, we need to provide more than just some fuss and walks. Animals need physical and mental stimulation to truly be happy, we always make sure to include both in our time with them to boost their mood and satisfaction.