We Love Pets Kidderminster – 
Dog walker, pet sitter and dog boarder all in one
We Love Pets Kidderminster is based in the historic Kidderminster area, just south of the borders where Worcestershire, Staffordshire, and Shropshire meet. We provide dog walker, pet sitter, home boarder, and small animal care services from Cookley to Stourport-on-Severn, and everywhere in between. Each of our dog walkers is individually DBS checked, fully insured, pet first aid trained, and professionally qualified in animal care.
We pride ourselves on caring for all animals, big and small, so whether you need a dog walker while you're at work, or a trusted individual to check in on your rabbits while you're away – We Love Pets has you covered! We'll look after any pet (birds, cats, horses, ferrets, geckos…you name it!), any day of the week, and we'll make the time to fit into your schedule. 
It's important for us to get to know your pet, and fully understand their needs, so we can offer them the very best care available. You will always have the opportunity to meet your dog walker, pet sitter, or animal carer beforehand, just to ensure that the fit is right for all parties involved.
All of our We Love Pets Kidderminster staff are highly-trained pet care professionals, and have experience working with a variety of animal breeds, sizes, and personalities. We're a nationally recognised brand, locally owned and operated, so you can count on us to fulfil all of your pet care needs.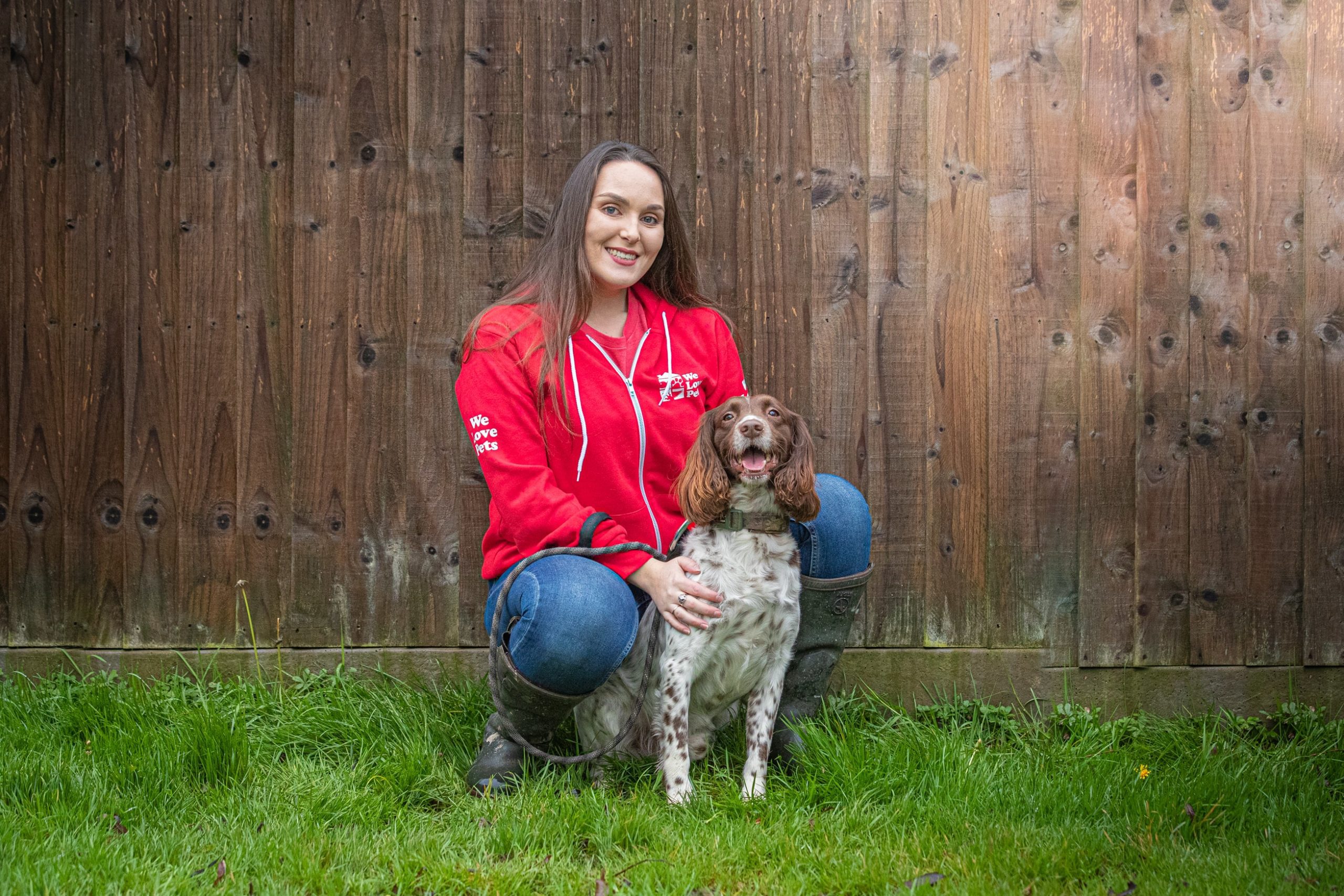 Meet Lucy | We Love Pets Kidderminster
Our We Love Pets Kidderminster branch is run by Lucy Greaves, an area native and lifelong animal lover. Lucy is passionate about animal welfare, and is especially dedicated to advocating for the safety and welfare of rabbits – she and her partner have six!
Lucy is a City & Guilds qualified dog walker, and enjoys taking advantage of the variety of lovely dog walks that her area has to offer – we've listed her favourite places below. All of the Kidderminster team are all fully insured, police checked, and first aid trained to ensure maximum safety and wellbeing for your pet.
While browsing franchise opportunities for her husband, Lucy chanced upon We Love Pets, and said she "had no idea there was a franchise that fitted me so well!" With a background in customer service, she has all the right skills to work with a variety of customers and their furry counterparts, and is really excited to share her passion for animals with the Kidderminster area.
Fun fact: in addition to her rabbits, Lucy and her husband also have two tortoiseshell cats – Betty and Wilma, who are sisters from the same litter, and affectionately described as the typical "Naughty Torties." Lucy says the cats rule the house, but their bunny counterparts occupy their own mansion known as, "Fort Bunlop," which pays homage to the former tyre factory in nearby Birmingham. And while cats and rabbits take the cake as favourites, she says that she positively adores all animals!