Dog walker, pet sitter and dog boarder all in one
Our We Love Pets Mansfield team is a group of local, passionate pet care experts offering pet services in Mansfield and the surrounding areas. The whole team is truly dedicated to providing the best possible pet care, so you can trust us to look after your pet while you are unable.
We offer brilliant services in dog walking, dog home boarding, puppy care, and pet sitting for cats, small animals, reptiles, birds and more! We're sure you'll find the ideal service with us, and our pet experts look forward to meeting you and your pets.
Before finalising your decision on which of our services you want, we will talk to you and make sure you find the best one to suit your needs. We will also talk about your pet's needs and unique points so we can create a personalised pet care plan for them, to make sure we offer optimised care for them as individuals.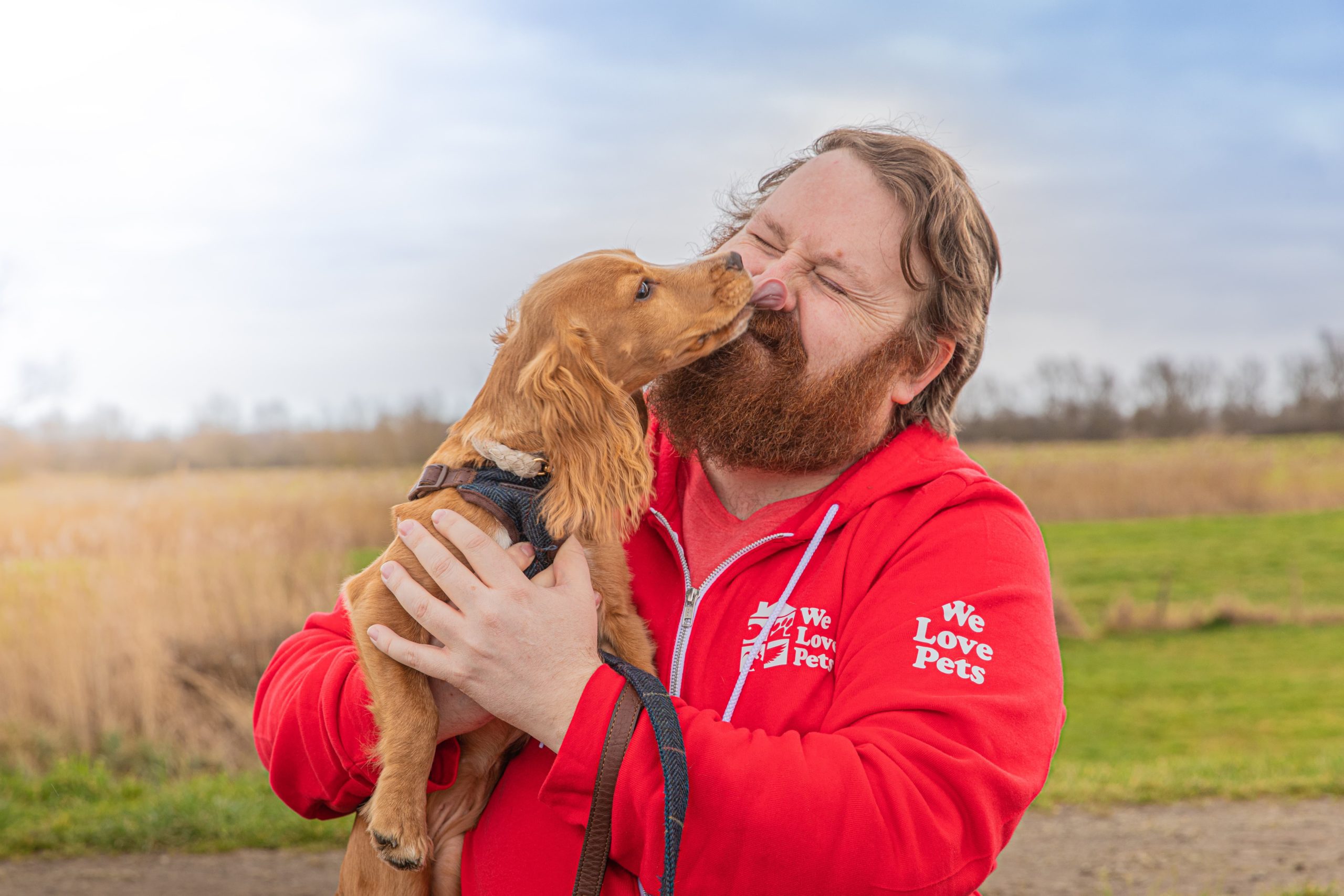 Meet Darren | We Love Pets Mansfield
We Love Pets Mansfield is run by Darren, animal-lover, and welfare advocate, with his team of wonderful pet carers. Darren has lots of experience working with animals and genuinely enjoys caring for the pets in his area along with his team.
The team are all local, so they know all the safest and most fun walks in the area for taking dogs, and they always make sure to follow our 'No Pack Walk Policy'. The team are also pet first aid trained, fully insured and DBS checked, for peace of mind that your pets are safe with us.
We want your pet to fully enjoy their time with us so make sure that every second of our time with them is fun, full of exercise and mental stimulation, to improve their mental wellbeing as well as their physical health. We take plenty of pictures throughout our time with your pets for you so you can see how they are doing throughout the day. We will also document anything we deem important about our time, from what your pet has been up to with us to where we put any mail delivered while we were there.