We Love Pets Pangbourne – 
Dog walker, pet sitter and dog boarder all in one
Our incredible We Love Pets Pangbourne team are reliable and trusted pet care professionals, offering top-quality care for pets in Pangbourne and the surrounding areas, including Goring, Woodcote, Sulham and more!
Since our expert team offer a whole range of brilliant services, dog walking, dog sitting and pet sitting for animals of all shapes and sizes, furry, scaled and feathered! Most of the team are pet owners themselves, so we understand exactly how much your pets mean to you; we will always give your pet the same love and attention that you would give them, ensuring that they are happy!
Before you decide which of our services you want, we will talk to you to discuss and decide which is the best option for your specific needs. Whether you are at work and need someone to walk your dog during the day or to pop in for toilet breaks, we can help you to find which option is best for both you and your pet!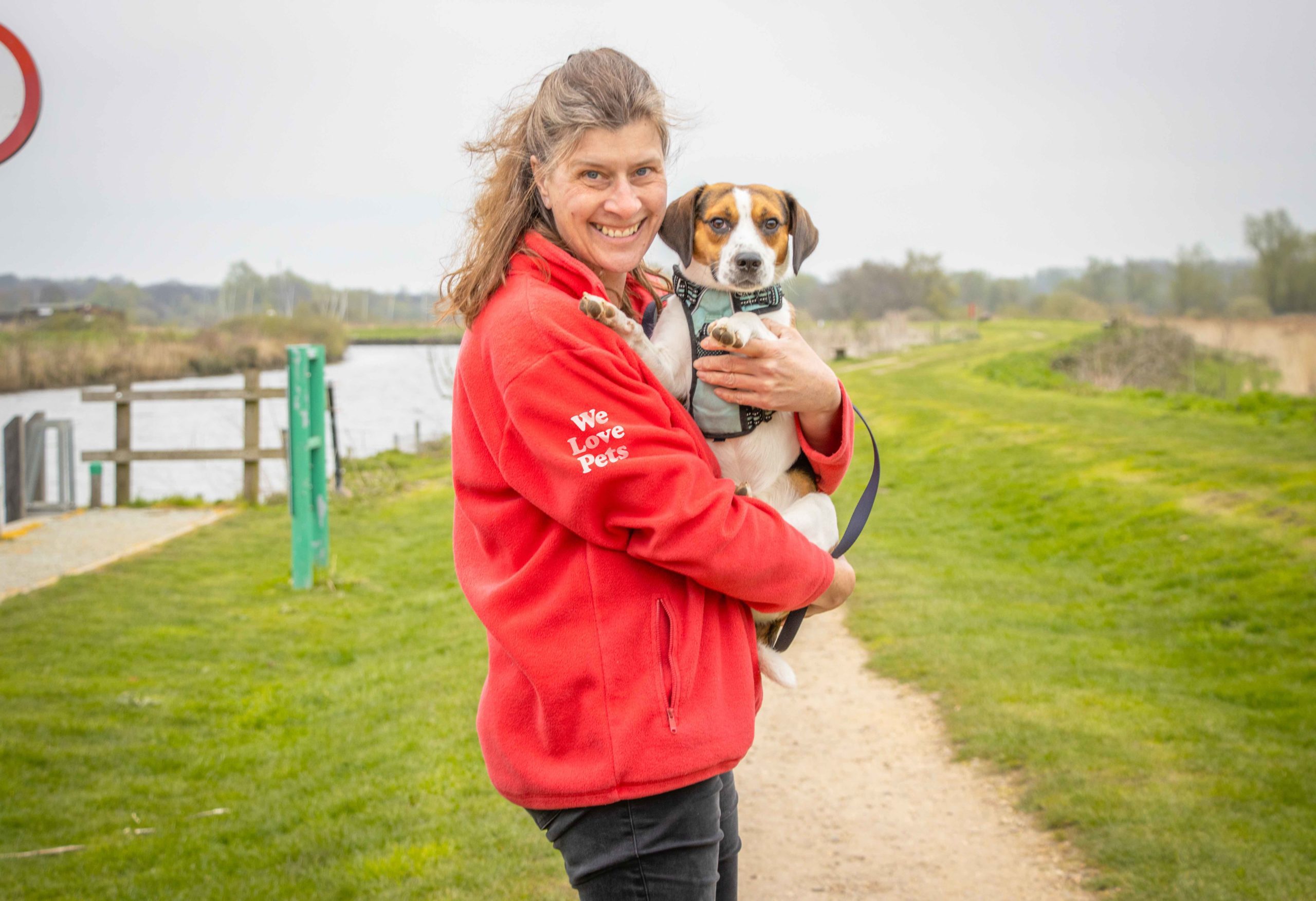 Meet Jo | We Love Pets Pangbourne
Jo is our incredible We Love Pets Pangbourne branch director, she is always happy to give advice to anybody that needs it! Jo and her team all know the best places for a fun and safe walk for your dog that are nearby and won't require your dog to be kept in a car for huge amounts of time! All We Love Pets Staff are also DBS checked, fully insured and pet first aid trained, so you can rest assured that your pet is safe.
We understand that animals need more than just a quick walk and a bit of fuss to be properly happy and healthy; we always make sure our time with pets is split to include lots of physical and mental exercise. Stimulating the mind as much as the body is essential for keeping your pet's mind active and returning to its natural instincts of problem-solving and learning!