Dog walker, pet sitter and dog boarder all in one
At We Love Pets Parbold, we offer top quality pet care services for Parbold, High Moor, Rufford and surrounding areas. Truly passionate about animals and pet welfare, our team of trained experts are always keen to meet you and your pets, providing them with the best possible care for their needs!
We offer a whole host of pet care services, including dog walking, dog boarding and pet sitting for animals of all shapes and sizes; cats, small animals, reptiles, horses, birds, you name it! Whether you are away for the day at work or going away on holiday, we can offer you precisely the care service that you need.
We like to make sure that your pet has the best experience with us, so we will ask you all about your pet and everything that makes them unique. We create a personalised pet care plan for each pet, ensuring that they recieve the highest care with us.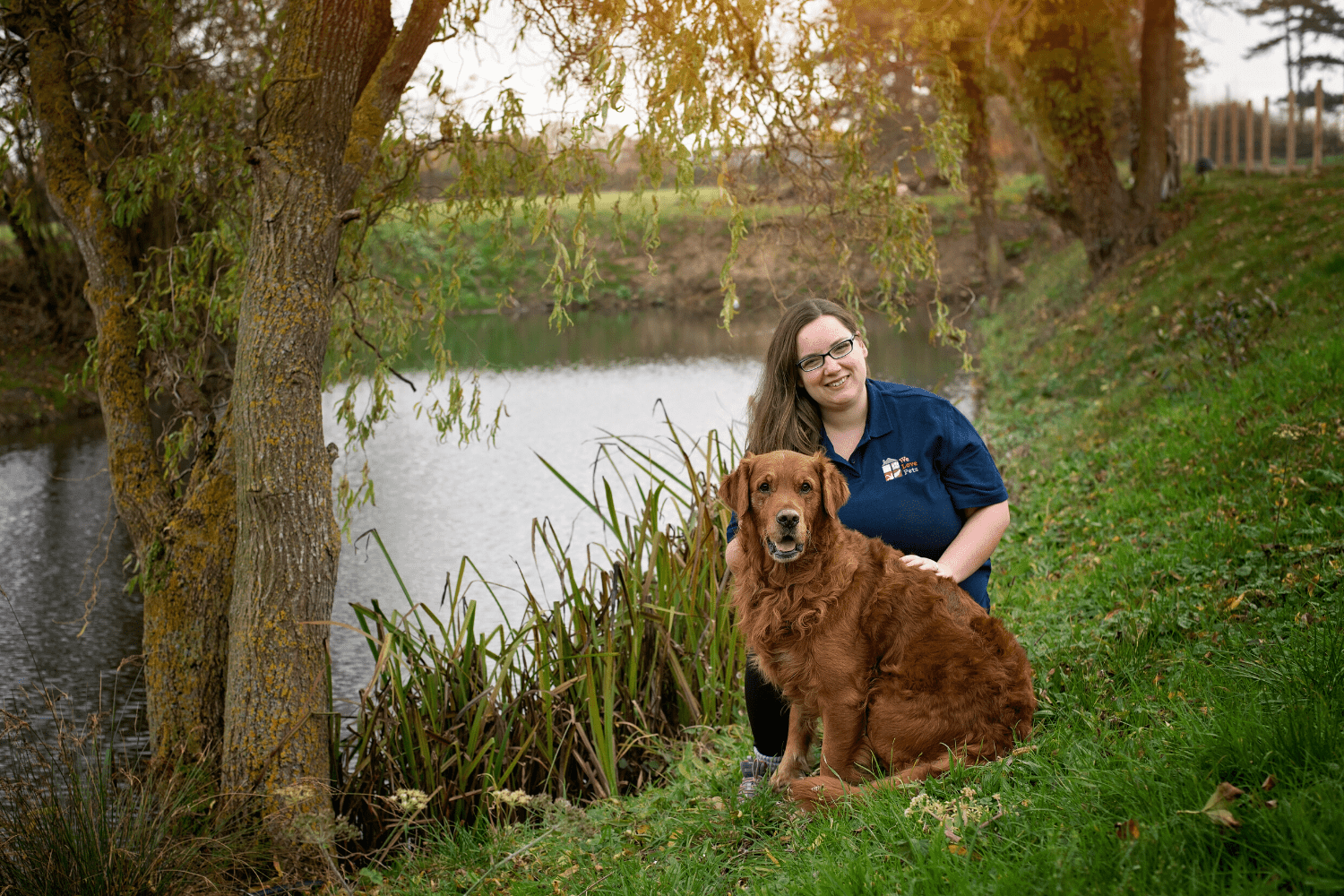 Meet Helen | We Love Pets Parbold
Helen is our We Love Pets Parbold branch director. She leads her team with enthusiasm and full support to provide the best possible care. As a former client of We Love Pets, Helen's passion for pets drove her to work with We Love Pets offering top quality, safe and reliable pet care to her community.
With her City and Guilds qualification in dog walking, Helen knows all the best places for a safe and fun dog walk in the local area! All We Love Pets staff are pet first aid trained, DBS checked, and fully insured for extra peace of mind.
At We Love Pets Parbold, we really do love animals, and we want any animal in our care to be happy and healthy! Physical exercise and social interaction are important, but it is also essential for animals to get mental stimulation in the form of training or puzzle games. This is why we always make sure that our time with them includes both mental and physical exercise.