Dog walker, pet sitter and dog boarder all in one
The lovely team at We Love Pets Pendle offers dog walking, sitting and pet care services in and around the Pendle area. The team are all fully qualified to look after your pets with insurance, DBS checks and training in pet first aid. 
We offer more services than just dog walking and dog sitting with dog boarding, daycare and pet sitting for other animals available as well. No matter what service you need, you can be sure that your pet is happy and safe with us. 
Our team will meet with you before you decide on a service to aid you in finding the one perfect for you and your pet. Our team all have plenty of experience, with lots of pet care, and are available 7 days a week to talk to you about our services.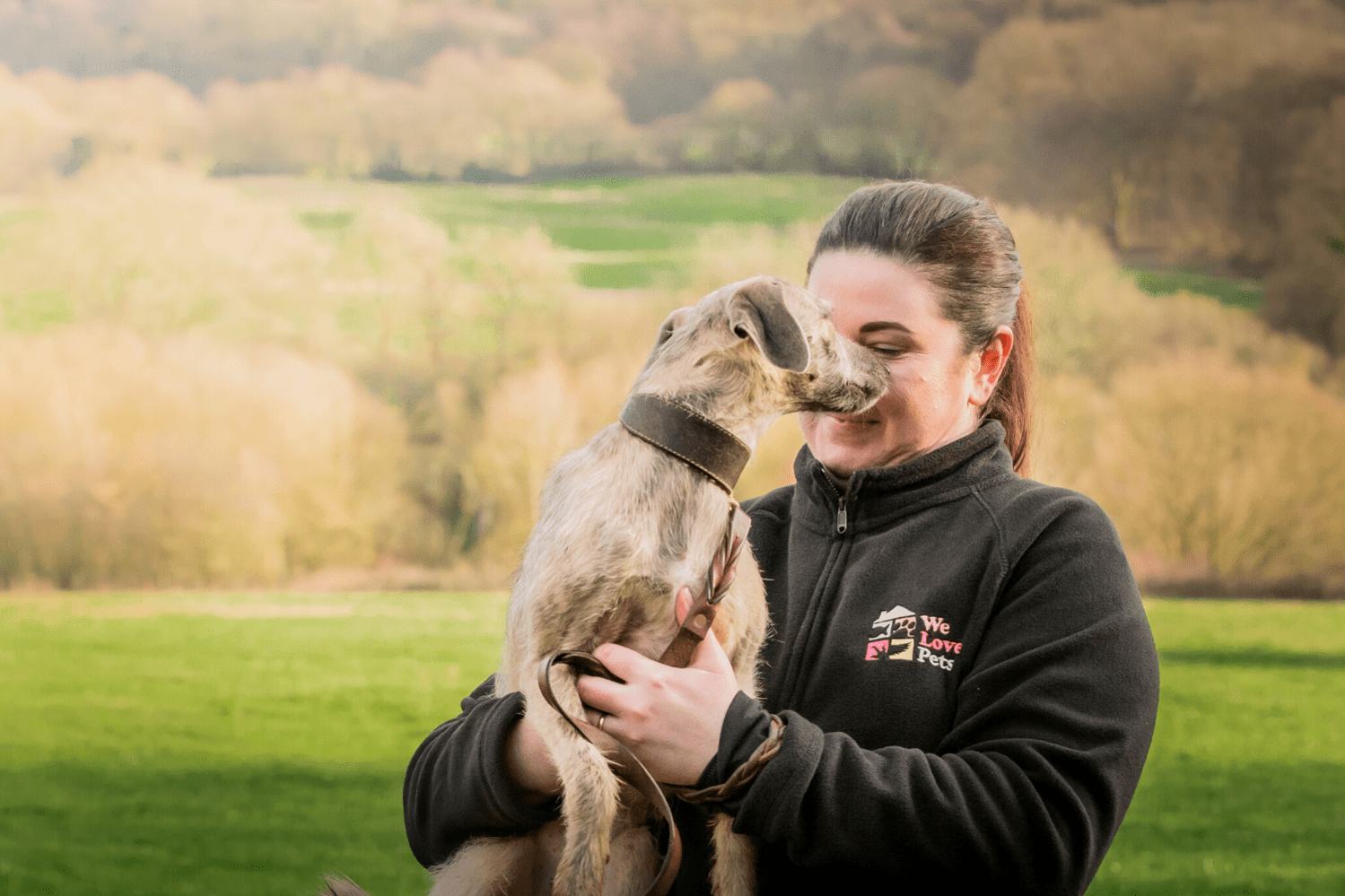 Meet Robyn | We Love Pets Pendle
Our branch director Robyn grew up with animals and currently lives with two terriers and a rescue rabbit. Working with animals every day is an absolute dream come true for Robyn who loves dog walking around Pendle and the villages surrounding it.
Her full team have completed a City and Guilds qualification in dog walking and knows all the best places to take walks in the area to make sure your dogs will be tired and happy on returning from their walks. We make sure to take lots of pictures throughout your pet's time with us to show you how happy they are during the day, so you can be worry free!
The team hopes to be the highlight of your pet's day, so always tries to make their walks fun and personal to each dog, so they get the opportunity for lots of fun, plenty of exercise and time for socialisation and play!