Dog walker, pet sitter and dog boarder all in one
We Love Pets Pontypool is a wonderful team of pet care professionals providing pet care services in Pontypool and the surrounding towns and villages. With the team being animal lovers, that advocate for welfare first pet care, you can have confidence that your pets will be loved and cared for exactly as you would!
We offer top quality pet care, whether it be dog walking, dog sitting or pet sitting for all pets, regardless of shape or size, furry, feathered or scaled! No pet is too big or too small for our brilliant team to handle, and everyone genuinely loves providing this care to the animals in their community.
Our team will make sure to discuss your options, to ensure that you pick the best service for your pet. After learning everything they can about your pet, our team makes a personalised pet care plan for your pet that will give your pet all that they need, whether you simply need a dog walker to pop in while you're at work, or need someone to feed the rabbits while you're on holiday. We Love Pets Pontypool is always here to help!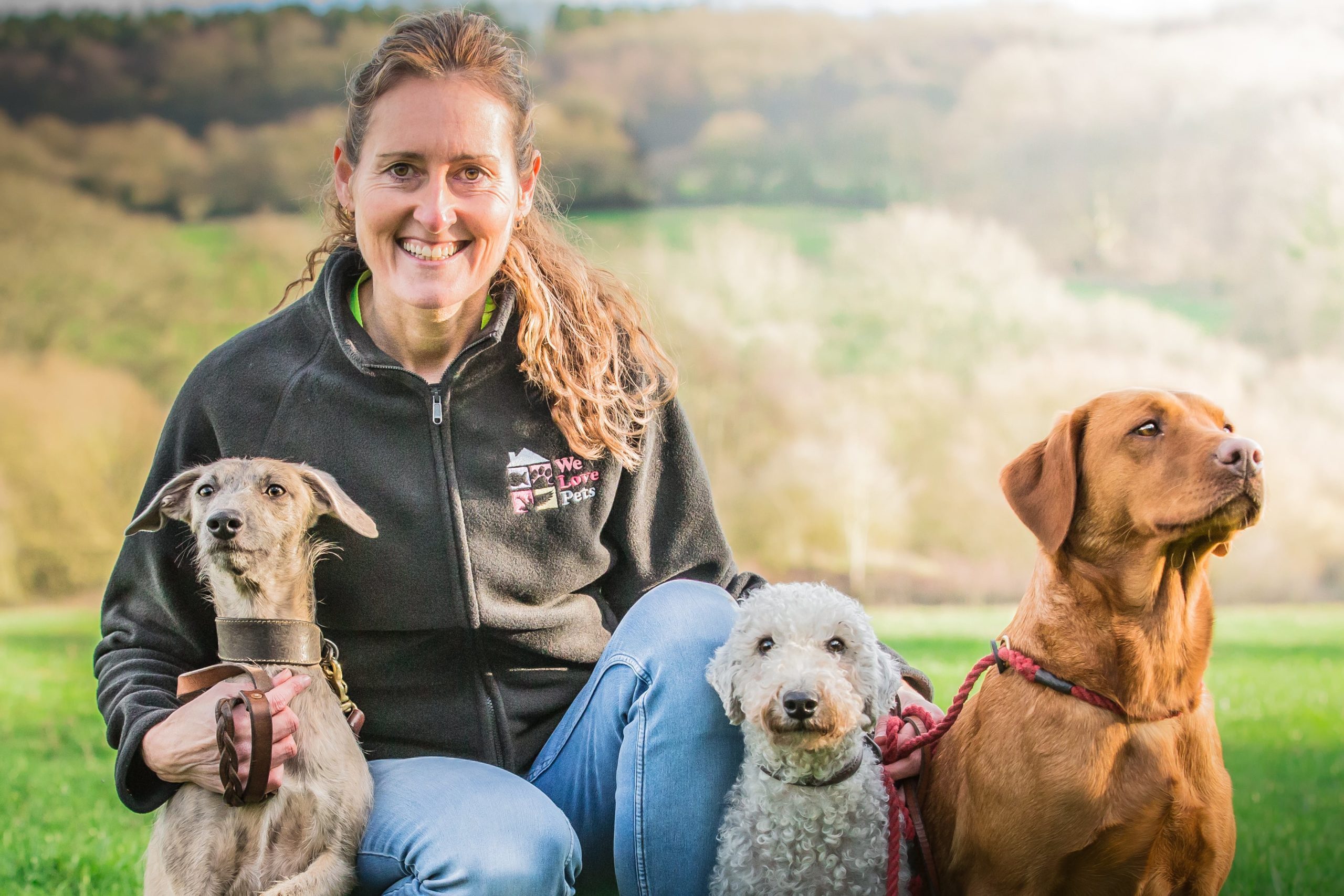 Meet Sarah | We Love Pets Pontypool
Sarah is our wonderful branch director for We Love Pets Pontypool, offering the sort of high-quality care she would expect her pets to be given. Sarah is truly passionate about animals; working with them every day is an absolute dream come true!
Sarah has a City and Guilds qualification in dog walking, which means she understands the role, responsibility and requirements of a professional dog walker, including; the current laws, legislations and codes of practice. With Sarah and her team around, your dog will be safe and sound on walks! For added peace of mind, all We Love Pets staff are police DBS checked, fully insured and pet first aid trained!
At We Love Pets we are constantly raising the bar for welfare driven pet care, and teams like our Pontypool branch help us achieve that goal. Pets need more than just a walk and some fresh air to be happy, so our team will always split their time to include lots of exercise for both the body and the mind. It has been proven that games and training can help improve not only an animal's physical wellbeing but their mental wellbeing too.