Dog walker, pet sitter and dog boarder all in one
We Love Pets Rotherham offer a local team of trusted and reliable pet care experts carrying out pet services in Rotherham and the surrounding areas. Our team are a group of animal enthusiasts and all love working with animals, so you can be sure your pet has the care and attention they need to thrive and be happy while you are away.
Our professional team offers various services, including dog walking, dog sitting, home boarding and pet sitting for dogs, cats, small animals, horses, exotic pets and birds! Everyone has thorough training in the care of all animals both large and small, so no matter their size, they are in very capable hands.
Before you make your decisions on which service you require, the team will talk to you to ensure you choose the right one for you and your pet's needs. We Love Pets Rotherham know it's important that your pet enjoys the time they spend with us, so we want to know everything we can about your pet to help us create a personalised pet care plan.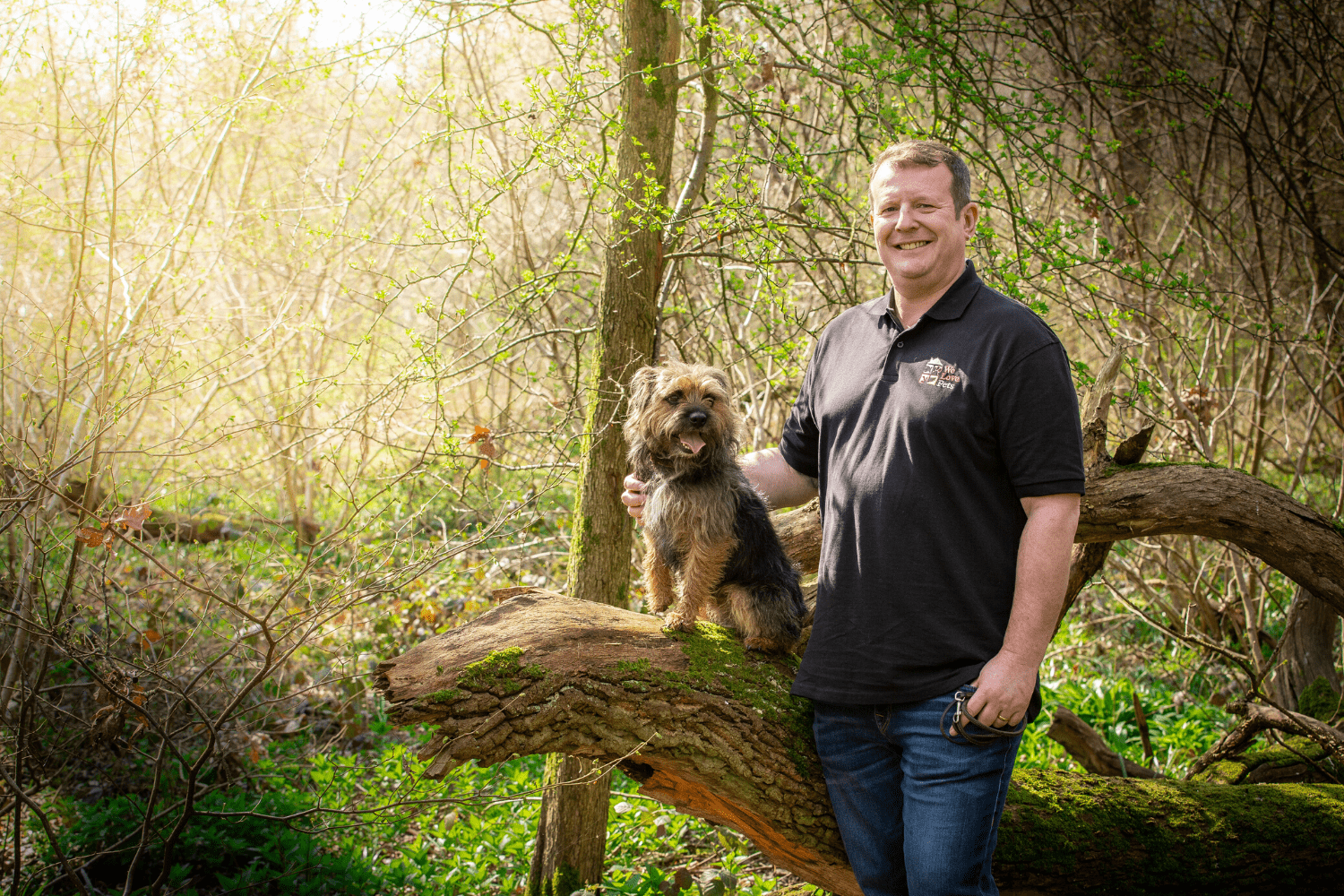 Meet Dave | We Love Pets Rotherham
We Love Pets Rotherham is run by Dave, who loves the opportunity to work with animals every day. He has two indoor Maine Coon cats, Tonks and Willow, though he has had animals his entire life. The rest of the team in Rotherham also adore all animals and love exploring the beautiful spaces in the Rotherham area with the pets in their care.
Dave is qualified with City and Guilds in dog walking and knows all the best places in the area for a nice and most importantly, safe, walk. For extra peace of mind, everyone on the local team is police checked, fully insured and trained in pet first aid, so you know your pet is safe with us.
We want you to feel happy leaving your pet in our care, so we like to make sure they are getting everything they need; plenty of exercise, fresh air, playtime and toilet breaks. We will also make sure to take lots of pictures and document what your pet gets up to through the day, so you can see just how happy they are.