Dog walker, pet sitter and dog boarder all in one
We Love Pets Stevenage is a team of wonderful pet care professionals offering high-quality, welfare first pet care services in Stevenage and the surrounding area. The entire team is passionate about providing a whole range of exceptional services to their community while ensuring that the animals are safe and having fun!
We offer dog walking, dog sitting and pet sitting for cats, birds, small animals, horses and everything in between! No pet is too big or too small for our team to handle! Most of the Stevenage team are pet owners, so they more than understand the importance of our furrier family members! They will only provide the finest level of care they would expect their own pets to receive from a pet care service, so you can rest easy knowing your pet is in good hands.
We Love Pets Stevenage will always get to know you and your pet to fully understand what you require from our services and what your pet is like. Getting to know them allows us to create a personalised pet care plan tailored to suit their individual needs. Whether you need someone to walk your dog while you're at work or need the hamster fed and entertained while you're on holiday, we will find you the service you need!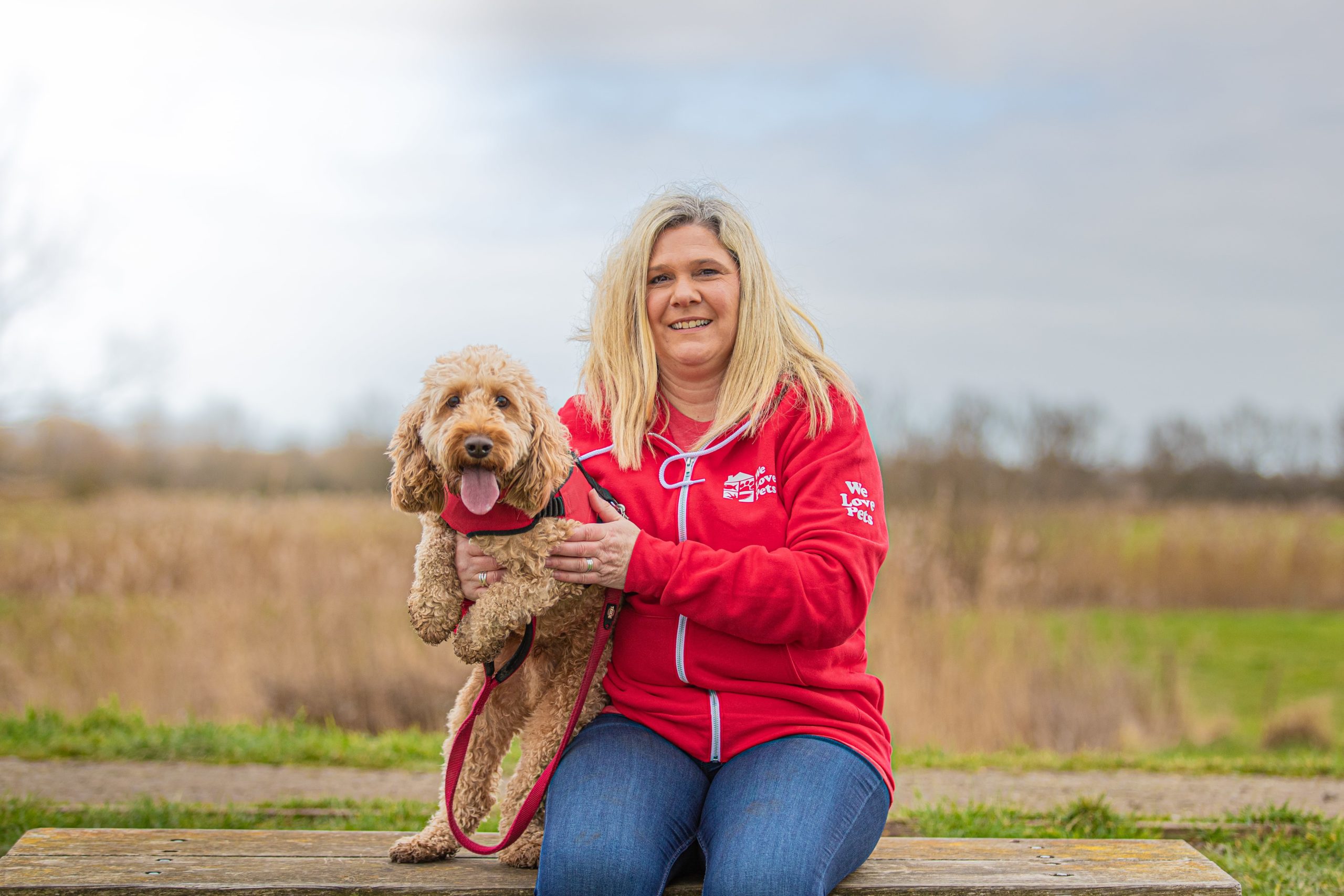 Meet Charlotte | We Love Pets Stevenage
Our Stevenage branch is run by the spectacular Charlotte and her team of experienced and fully trained pet experts! Charlotte is a huge animal lover, and her passion for welfare first pet care makes her a brilliant branch director! Since animal welfare is so important to We Love Pets, Charlotte is constantly striving to build her team full of like-minded individuals, so you can be happy that all staff members are working towards a brighter future for pets!
With our We Love Pets No Pack Walking Policy, our Stevenage branch can be sure that all walks are safe and properly supervised while out and about. But animals need more physical and mental stimulation than walks alone can provide! Our team will include lots of exercises for the body and the mind, which can help boost your pets' mood and overall well-being by reminding them of their natural instincts.
For added peace of mind, our team is also fully insured, pet first aid trained, and police DBS checked. Charlotte and her team all look forward to meeting the pets and their humans in their local area!