Dog walker, pet sitter and dog boarder all in one
We Love Pets Swindon is a lovely branch of pet care experts offering wonderful pet care services in Swindon, Kingsdown, Stratton, Coate, and plenty of the surrounding areas. Everyone at the branch is a huge animal lover, and truly enthusiastic about pet care, so you can be sure that your pet is in good hands with us.
We offer reliable services for dog walking, dog boarding, puppy visits, cat sitting, exotic pet care and dog daycare! We're sure that you'll find the perfect service for all you might need through our We Love Pets Swindon branch.
We will talk to you about all our services and make sure that you find the best one to suit you, so expect a conversation all about your pets! We will ask about all their personality traits so we can tailor our care to suit their specific needs.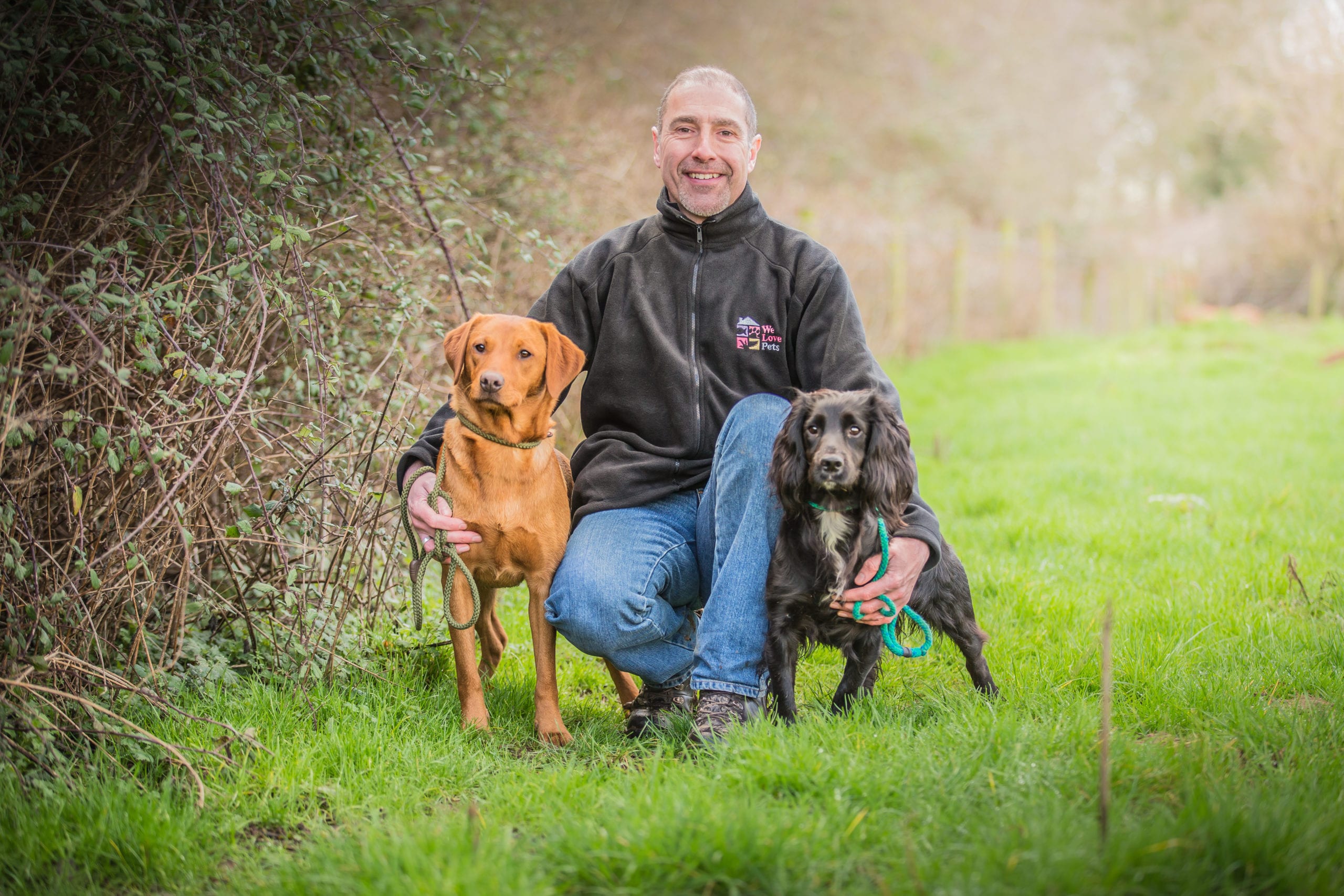 Meet Andrew | We Love Pets Swindon
Andrew is our We Love Pets Swindon branch director, and he along with his wonderful team hugely looks forward to meeting your pets! Andrew used to work with animals in Africa, giving him a wealth of experience and expertise, and a great love for animals of all sizes.
The team is local to the area so know all the best places for a fun and safe walk with your dog, and by following our 'No Pack Walk Policy', we can be sure that your dog gets the best supervision and attention on a walk. Every staff member is also DBS checked, pet first aid trained and fully insured, for your peace of mind.
We want your pet to be happy and comfortable with us, so we split our time with them to include lots of physical and mental stimulation, so they're not only exercising their bodies but their minds too. We take lots of pictures with them throughout the time we spend with them so you can see how they are doing and what they're up to.