Dog walker, pet sitter and dog boarder all in one
We Love Pets Tarleton is a team of fantastic pet care experts passionate about providing the best possible care to pets in Tarleton and many of the surrounding areas! Everyone at We Love Pets is positively mad about animals and helping their community by offering a whole host of pet care services for their pets.
We are certain that no matter what you need from us, you will find exactly the service you require. We offer dog walking, dog boarding and pet sitting for animals big and small; from cats and small animals to exotics and birds, we have a service to suit all your pets' needs! Since most of our staff are pet owners themselves, we understand just how important our pets are to us and make sure that we provide them with the same love and care we would give our own.
We will talk to you ahead of you choosing a service from us to make sure that you find the best one for your needs. We ask what makes your pet unique and create a care plan specifically tailored to them, so you can be reassured your pet is getting the care the need.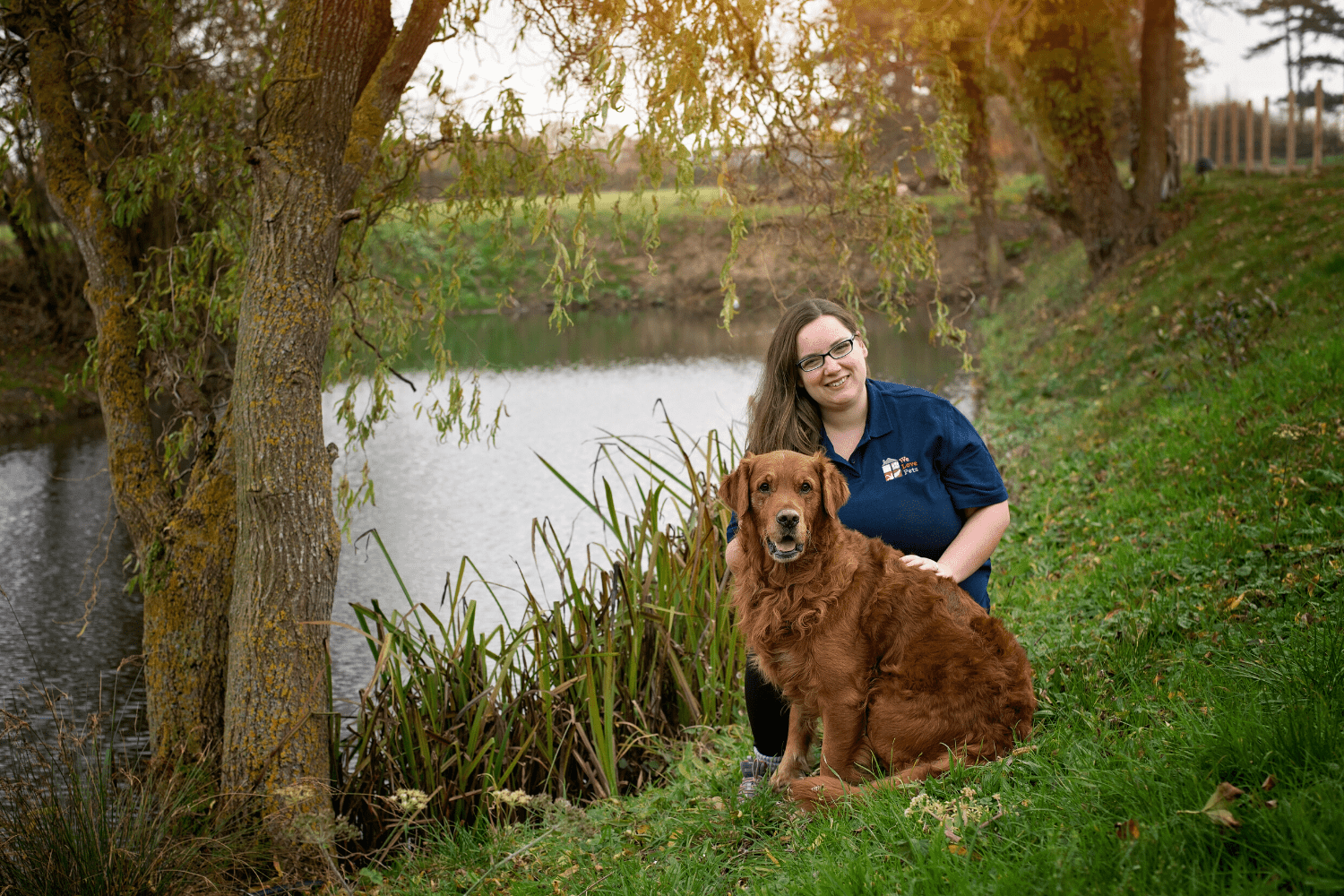 Meet Helen | We Love Pets Tarleton
Our wonderful We Love Pets Tarleton director is Helen. As a former customer herself, Helen understands exactly what people want from a pet carer, so she has developed a team as dedicated and reliable as her.
Helen has a City and Guilds qualification in dog walking, so she knows all the best places to take your dog for a fun and safe walk. Helen and the team are local, too, so your dog will always spend more time out for a walk than in a car. All staff members are DBS checked, fully insured and pet first aid trained for added peace of mind that your pet is in good hands while you are away.
Animals need more than just a bit of attention and a walk to keep them happy and healthy, so we always make sure that our time with them is split to include plenty of physical and mental stimulation. We will always leave your pet content and looking forward to the next time!