Dog walker, pet sitter and dog boarder all in one
Our We Love Pets Teesside branch is a team of amazing pet care professionals providing spectacular pet care services in Teesside, Stockton-on-Tees, Billingham, Middlesborough and the surrounding areas.
With a team of animal lovers, we offer a whole range of pet care services; dog walking, dog sitting, pet sitting for cats, small animals, horses, ponies, reptiles, birds, and so much more! Most of the team own pets themselves, so they know just how important pets are and treat them with the same love they would give their own!
Before making your decision on one of our services, we will talk to you about your options and their specific needs to create a pet care plan as unique as them. We want your pets to genuinely enjoy their time spent with us, so we always ensure their needs are met!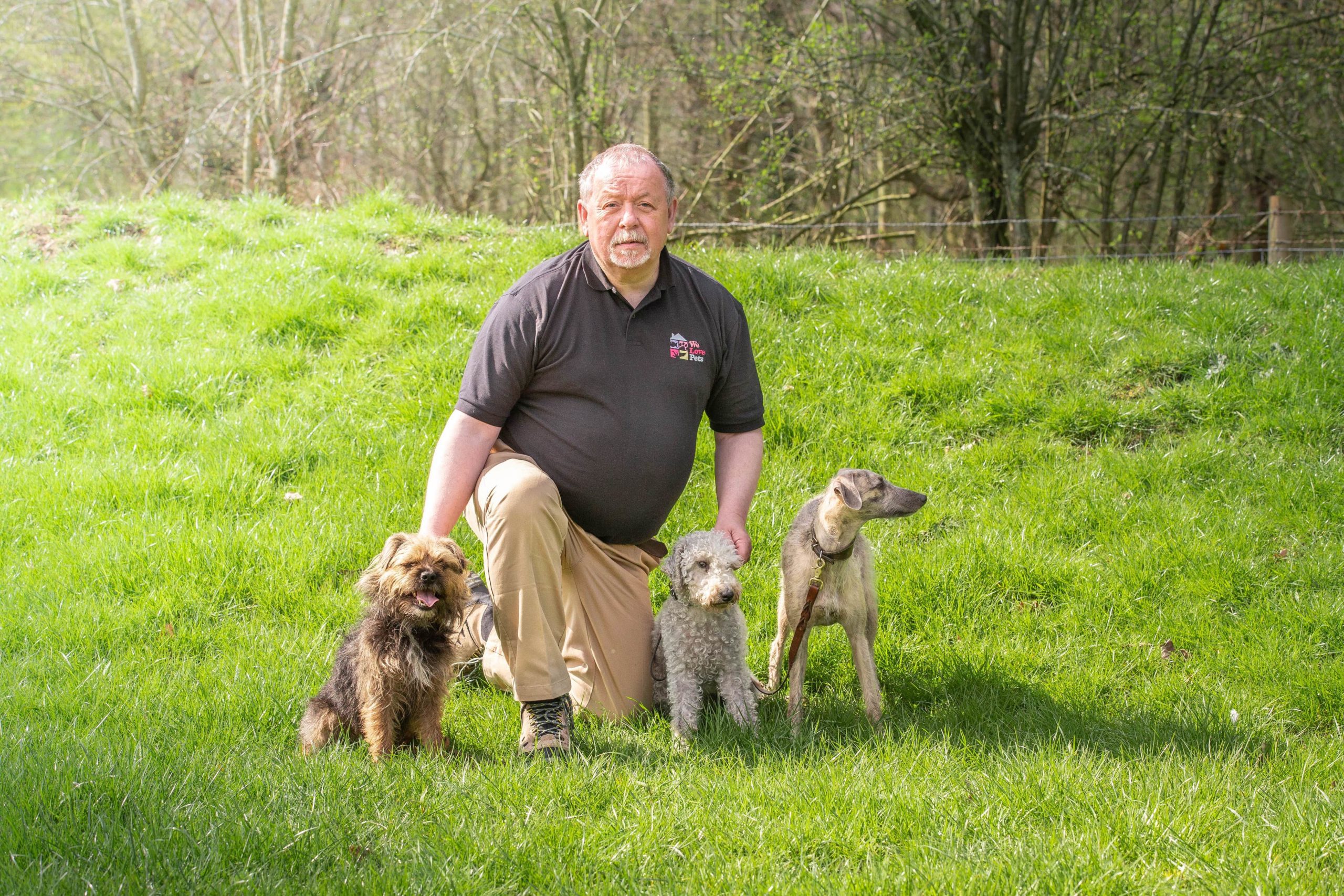 Meet Stewart  | We Love Pets Teesside
Our amazing branch director Stewart runs We Love Pets Teesside with his brilliant team! Stewart has an impressive list of animal-related qualifications to his name: an O.A Diploma in Animal Psychology, an O.C Diploma in Dog Psychology, a City and Guilds qualification in dog walking, as well as a number of additional courses in Puppy Training and Complete Canine Wellness!
Along with these physical qualifications, Stewart is knowledgeable about all the best places in the area for walking, and he and his team make sure to follow our No Pack Walking Policy to keep your dog safe and sound on walks. For extra peace of mind, all staff are fully insured, pet first aid trained, and DBS checked.
Our team understands the importance of physical and mental stimulation for pets to keep them happy, so we always make sure to include both. Games and training for your pet boost their mental health as well as their physical health, so we split up our time to include them as well as general exercise and care!