Dog walker, pet sitter and dog boarder all in one
We Love Pets Theale is a team of friendly and reliable pet care experts offering top-quality care for pets in Theale and the surrounding areas. The whole team are huge animal lovers, and getting the opportunity to spend time with the animals in their community is something they genuinely enjoy.
Our wonderful team offers a range of brilliant services, dog walking, dog sitting and pet sitting for animals of all shapes and sizes! Most of the group are pet owners themselves, so they know just how important animals are to us. We make sure that when your pets are in their care, they are treated with the same love and affection they would receive at home.
Before making a decision on which of our services you choose, we will discuss them with you to make sure you find the best one for your needs. Whether you need someone to pop in while you're at work or look after your pet while on holiday, we will help you find the best service.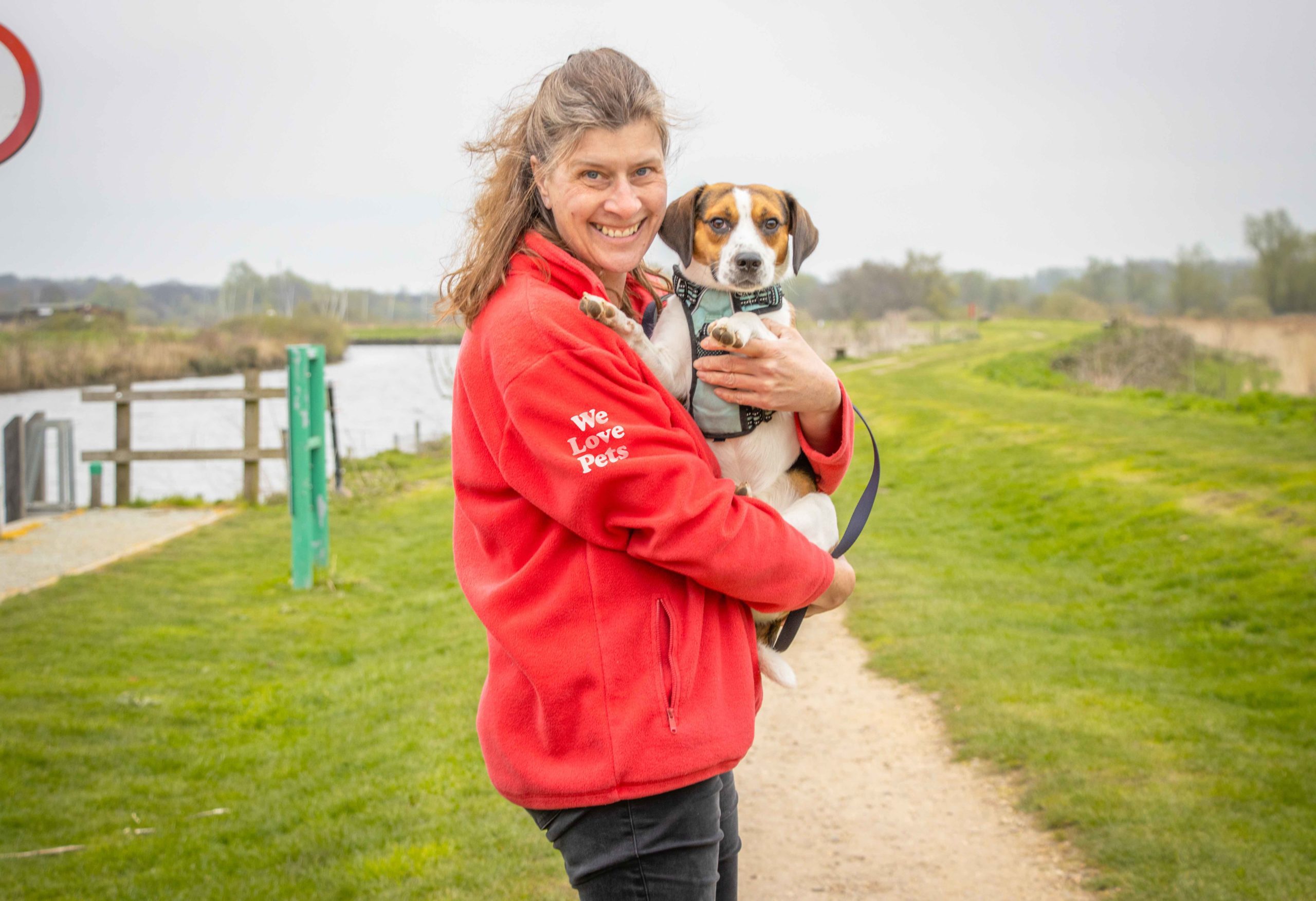 Meet Jo | We Love Pets Theale
Jo is the dedicated director of We Love Pets Theale, leading the team with exceptional care and a commitment to upholding the highest standards of animal welfare. She ensures that all pets under their care receive the love and attention they deserve,

The team is local to the area, so they know all the best places for a fun and safe walk and won't force your dog to spend more time in the car than walking. All We Love Pets staff are also pet first aid trained, fully insured, and DBS checked for your peace of mind that your pet is in safe hands.
Animals need more than a quick walk and a bit of fuss to be happy and healthy; we always make sure to split our time with them to get plenty of mental and physical exercise! Stimulation for the mind through games and training is just as crucial for your pet as physical exercise as it reminds them of their instincts, which is good for their health!