Dog walker, pet sitter and dog boarder all in one
Our We Love Pets branch based in Thurrock consists of a loyal, pet-loving team who are fully insured, police checked, and pet first aid trained. The team offer services in Thurrock, Chadwell, South Stifford, Fobbing and many more locations in the area.  
The Thurrock team is licensed by the local authority to board dogs in their homes. With both a boarding license and years of experience, you can trust our team will take care of your pet's needs whilst you're away on holiday or business. Not only can we care for dogs, but we also provide services for cats, small mammals, fish, birds, exotics and horses. 
Before we carry out your chosen service, we will meet with you to discuss your pet's needs. We want to get all the information correct to ensure we can provide your pet with the best care possible. We will provide regular updates to you about your pet and we are always available if you have any questions or queries.  
We're excited to get to know our customers in Thurrock and the surrounding areas. We have many services to offer and a great team of pet care professionals, so please get in touch today to see what we can do for you.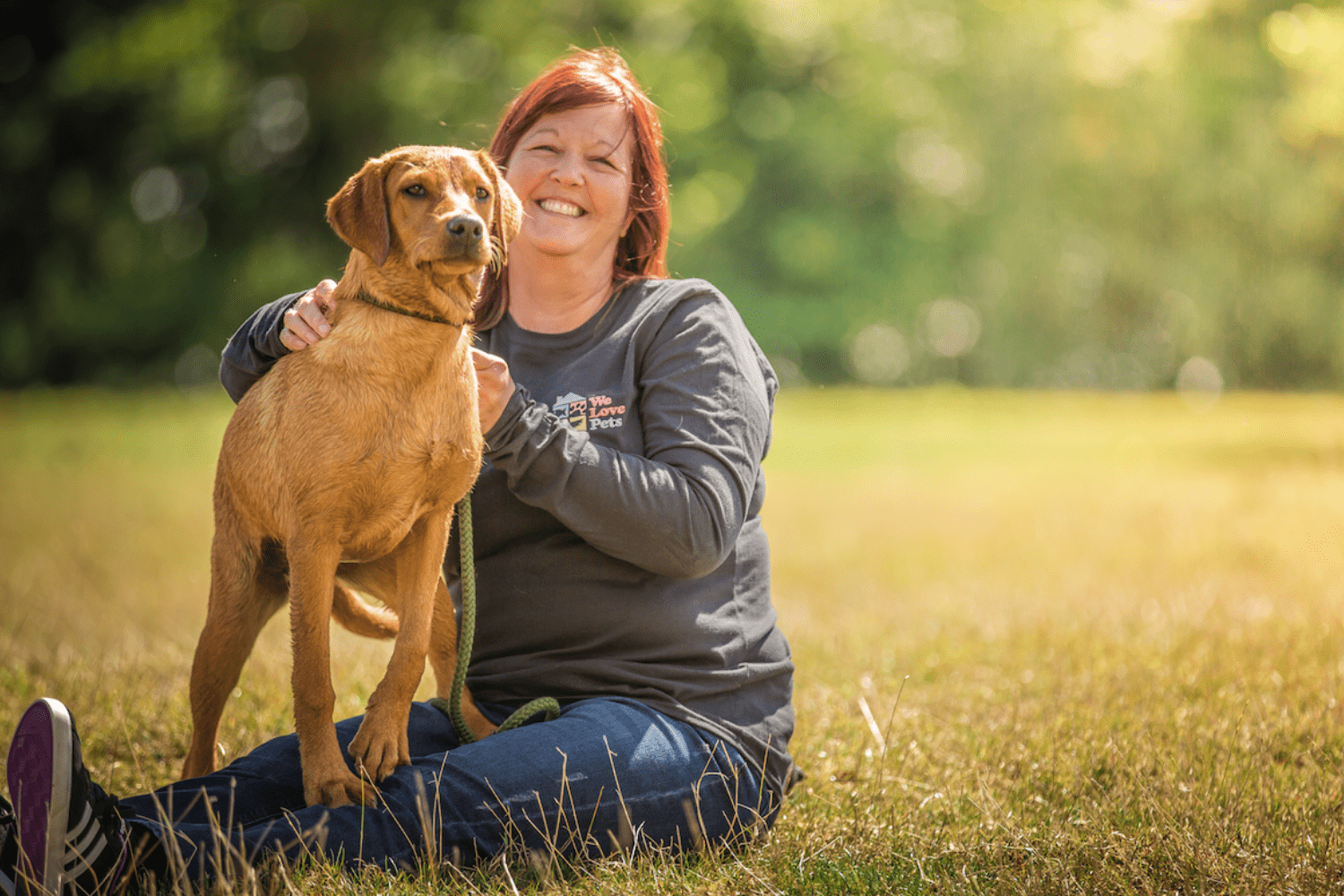 Meet Shirley | We Love Pets Thurrock
Our Thurrock team is led by Shirley who is an expert in dog walking, handling and training. All of the Thurrock team are fully insured, have been DBS checked and are trained in pet first aid, meaning your animals will be in safe, knowledgeable hands.  
Shirley always knew she wanted to run her own business and after a conversation with the Kennel Club she decided to do a course in dog handling and training skills with the Cambridge Institute of Dog Behaviour and Training. She has also done a course in canine behaviour problems and is excited to share her knowledge with her customers whenever they need it.  
Shirley has always wanted to be her own boss and knew she wanted to work with animals. In 2018 she decided to join the We Love Pets family and is now a very successful branch manager. Her branches offer a variety of pet care services including dog walking, dog home boarding and small animal care, just to name a few!