Dog walker, pet sitter and dog boarder all in one
The We Love Pets Tilehurst branch is a friendly and dependable team of pet care experts offering top-quality care for pets in Tilehurst, Calcot and the surrounding areas. All our Tilehurst staff are genuine animal enthusiasts, and they truly adore meeting the pets and their owners in the local community!
This amazing branch offers a whole host of pet care services, including dog walking, dog sitting and pet sitting for animals of all shapes and sizes. Cats, dogs, small animals, birds and reptiles, you name it! We love making animals feel happy and comfortable and treat them all with the same amount of love they'd receive at home!
Before finalising a decision on one of our services, we will discuss with you to decide which is the most beneficial for you and your pet. We ask everything about what makes your pet unique so we can create a care plan specifically for them, rather than just having a generic care plan for all animals. Giving them this individual care means they are getting what they need as unique animals!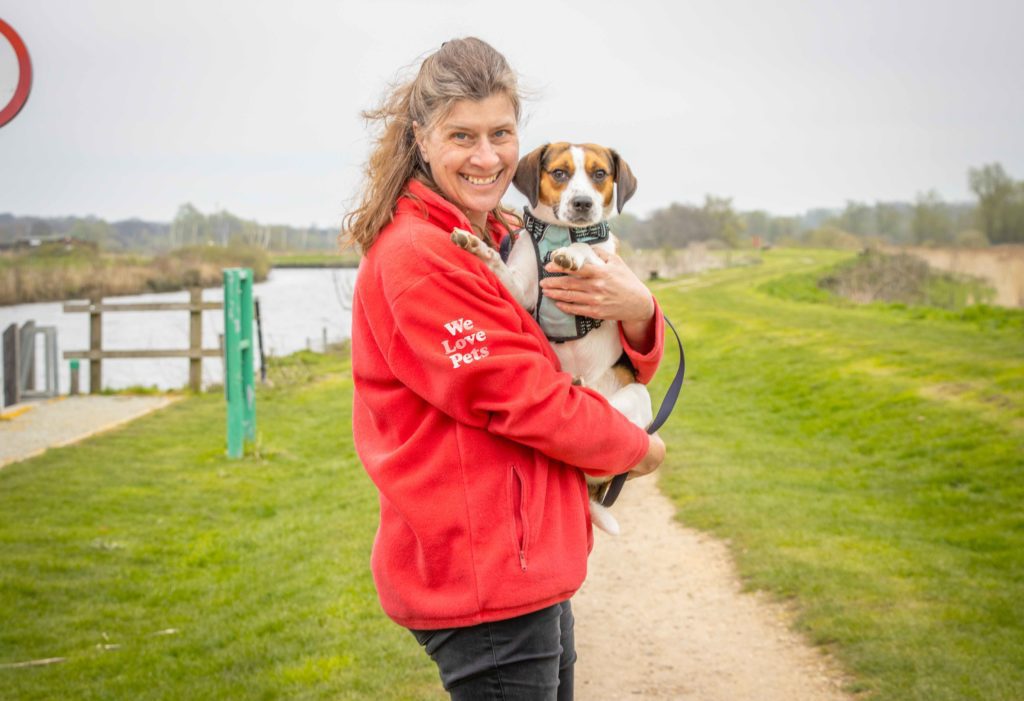 Meet Jo | We Love Pets Tilehurst
At We Love Pets Tilehurst, Jo is the dedicated branch director who runs the team with passion and a commitment to the highest standards of animal welfare. Under Jo's leadership, the team provides exceptional care to all pets in their care, ensuring that each animal receives the love and attention they need. 
Being local, Jo and her team know all the best places for a dog walk that is safe and fun for your pup. For a little added peace of mind, the entire We Love Pets team is fully insured, DBS checked and pet first aid trained. You can be confident that your pet is in safe hands with us.
Animals need more than just a quick walk and fuss to be happy and healthy, so our We Love Pets Tilehurst team makes sure to split time with them to include lots of mental and physical stimulation. Games and training can help to improve mental and physical health in lots of animals, so when we leave them, your pet will be sure to be happy.