Dog walker, pet sitter and dog boarder all in one
Our marvellous We Love Pets Tring branch is a team of friendly and reliable pet care professionals offering high-quality pet care services in Tring and many of the surrounding areas. The brilliant team are passionate about being able to provide a whole range of excellent services to their community while making sure it's safe and fun for all animals!
We can offer dog walking, dog boarding, pet sitting (for cats, dogs, small animals and everything in between), and so much more! No pet is too big or too small for our team, and everyone is genuinely thrilled to meet and work with your pets! Most of the team are pet owners and fully understand what it's like to have those furry/ feathered/ scaled family members. They will only provide the high level of care they would expect to receive from a pet care service, so you can relax knowing your pet is in caring hands!
Our Tring team will discuss with you your options for our services before you make a final decision. This discussion allows us to really get to know your pet and their unique personality, so we can create a pet care plan tailored to suit their individual needs. Whether you are at work and need someone to walk your dog or are on holiday and need someone to feed and entertain your hamster- we can help!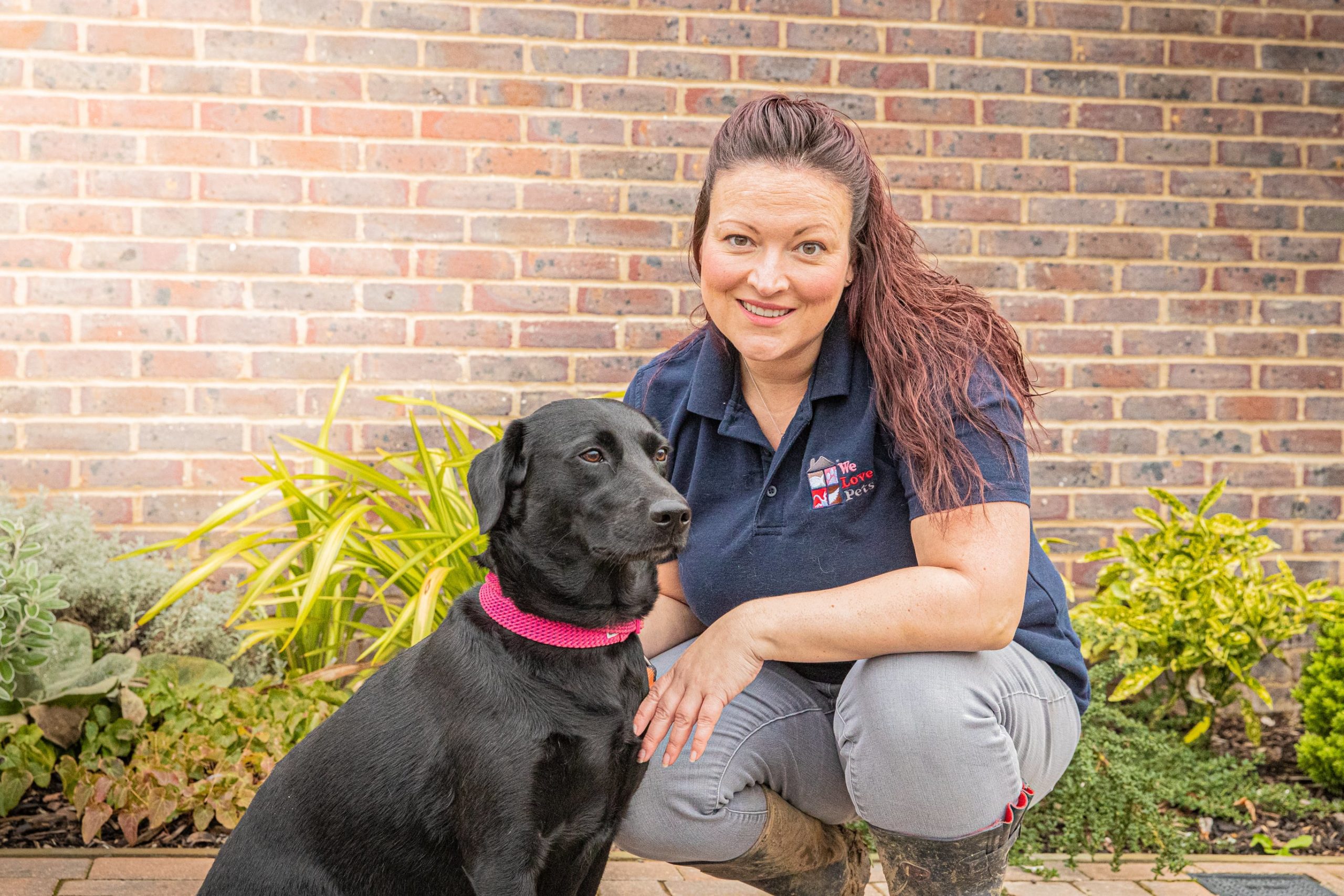 Meet Kelly | We Love Pets Tring
The amazing Kelly is our We Love Pets Tring branch director! Kelly lives locally in the area with her beautiful black labrador rescue dog! She has plenty of experience working with pets, and her love for animals makes her a brilliant branch owner.
Kelly has a passion for animals and providing welfare driven pet care and dedicates time to building a team of like-minded people. Her Tring team all agree that animals need more than a quick walk to be truly happy, so they always make sure to include physical and mental exercise.
Games and training can boost animals' overall mood and well-being, as it brings them back to their instincts by encouraging problem solving and creativity. This mental stimulation is a necessity, and our team always includes both during their time with your pets. On top of their dedication to improving pet moods, all We Love Pets staff are pet first aid trained, DBS checked and fully insured for added peace of mind.