Dog walker, pet sitter and dog boarder all in one
We Love Pets Wantage is a spectacular team of pet experts offering top-quality pet care in Wantage and the surrounding areas. The whole team are huge animal lovers and is keen to provide a huge range of pet care services to the pets in their local community.
Dog walking, dog sitting, and pet sitting for cats, small animals, reptiles and birds are just the beginning! We are certain that you will be able to find the perfect care service for your pet. Most of our staff have pets of their own, so they understand how important they are and will only provide the high-level care they'd expect their own pets to receive.
Before finalising your decision on one of our services, we will discuss with you all the best options for your specific needs. Doing this allows us to create a personalised pet care plan for your pet to ensure that your pet receives the best care for them. With so many services on offer, we want to ensure that you find the best one for you.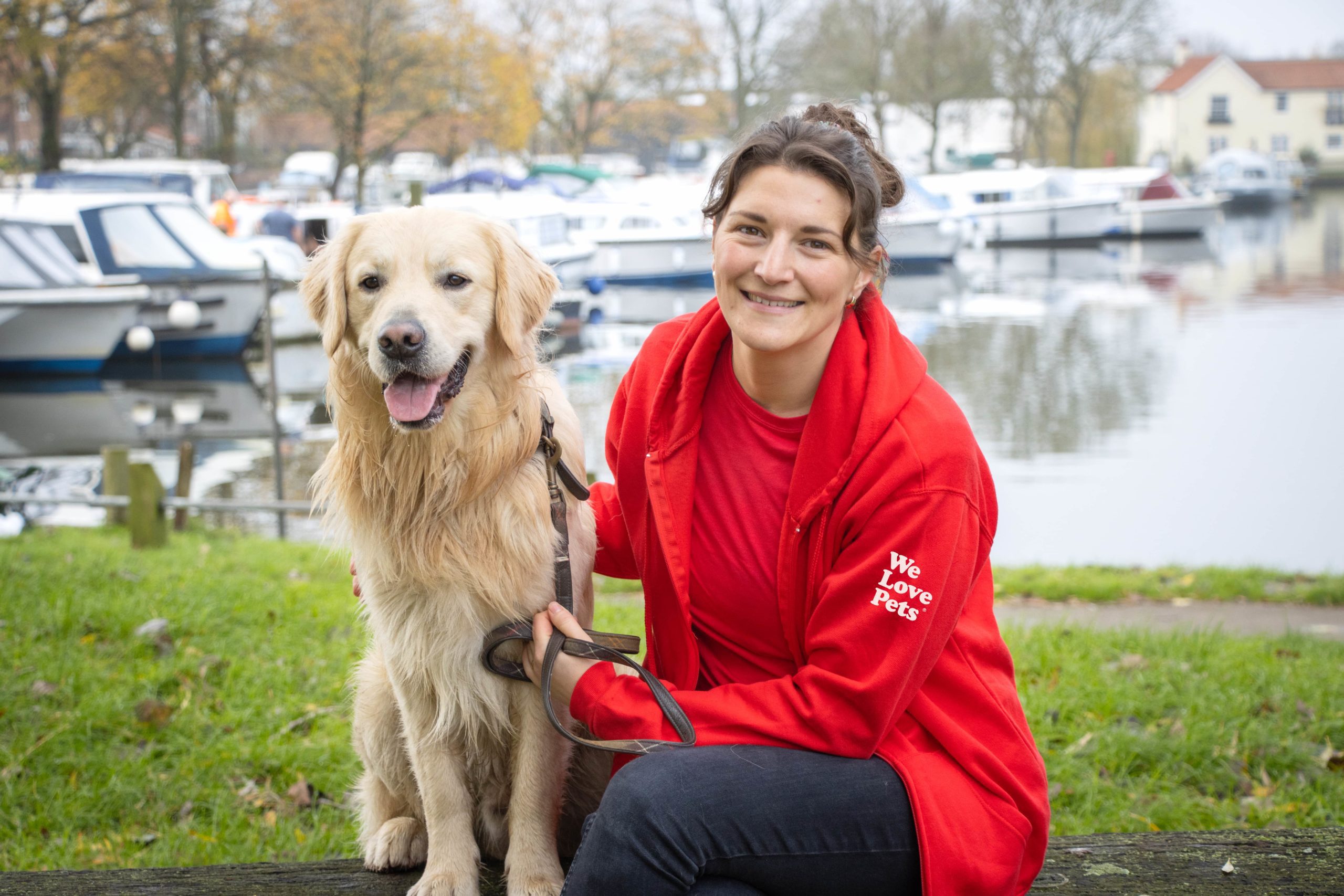 Meet Jacqui | We Love Pets Wantage
Our brilliant We Love Pets Wantage branch is run by the marvellous Jacqui. Jacqui has two gorgeous dogs, Otis who is a mixed breed, and Olive a chocolate lab. Before joining We Love Pets Jacqui lived in France for nine years, where she and her husband renovated a barn and built their home. Jacqui and her husband also opened a gardening business together and Jacqui also worked as an Estate Agent.
Jacqui in her spare time continues to love dog walks, along with running, yoga and keeping active. She also enjoys getting stuck into creative design and building projects, ranging from shoe racks to houses to get her fix!
The whole team works to keep the pets in their community safe and happy because they know they'd want their own pets to be safe and happy in someone else's care. All staff are fully trained when they join the team, fully insured, DBS checked and pet first aid trained, so your pets will be safe with us!