Dog walker, pet sitter and dog boarder all in one
We Love Pets Wimbledon has a team of trusted dog walkers and pet care professionals that are fully insured, DBS checked and trained in pet first aid. Our team offers dog walking, dog sitting and pet sitting in Wimbledon and the surrounding areas.
Our Wimbledon team are all experienced dog owners and licensed by the local authority for dog boarding. We make sure to welcome your dogs into our own families, so they are sure to be looked after and loved as if they were home. As well as boarding, we also offer dog walking, pet sitting and many other pet care services!
Our staff are trained in all aspects of pet care, and will always meet with you to ensure we are the right match for your pet and yourself. Whatever service you choose, we provide regular updates and photographs so you can see how your pet is enjoying their time with us and reassure you that they are in safe hands.
Our team is flexible to meet your needs and fit our services around your day. We love nothing more than to help our customers, and are always here to discuss your individual needs, so contact us today to see how we can help!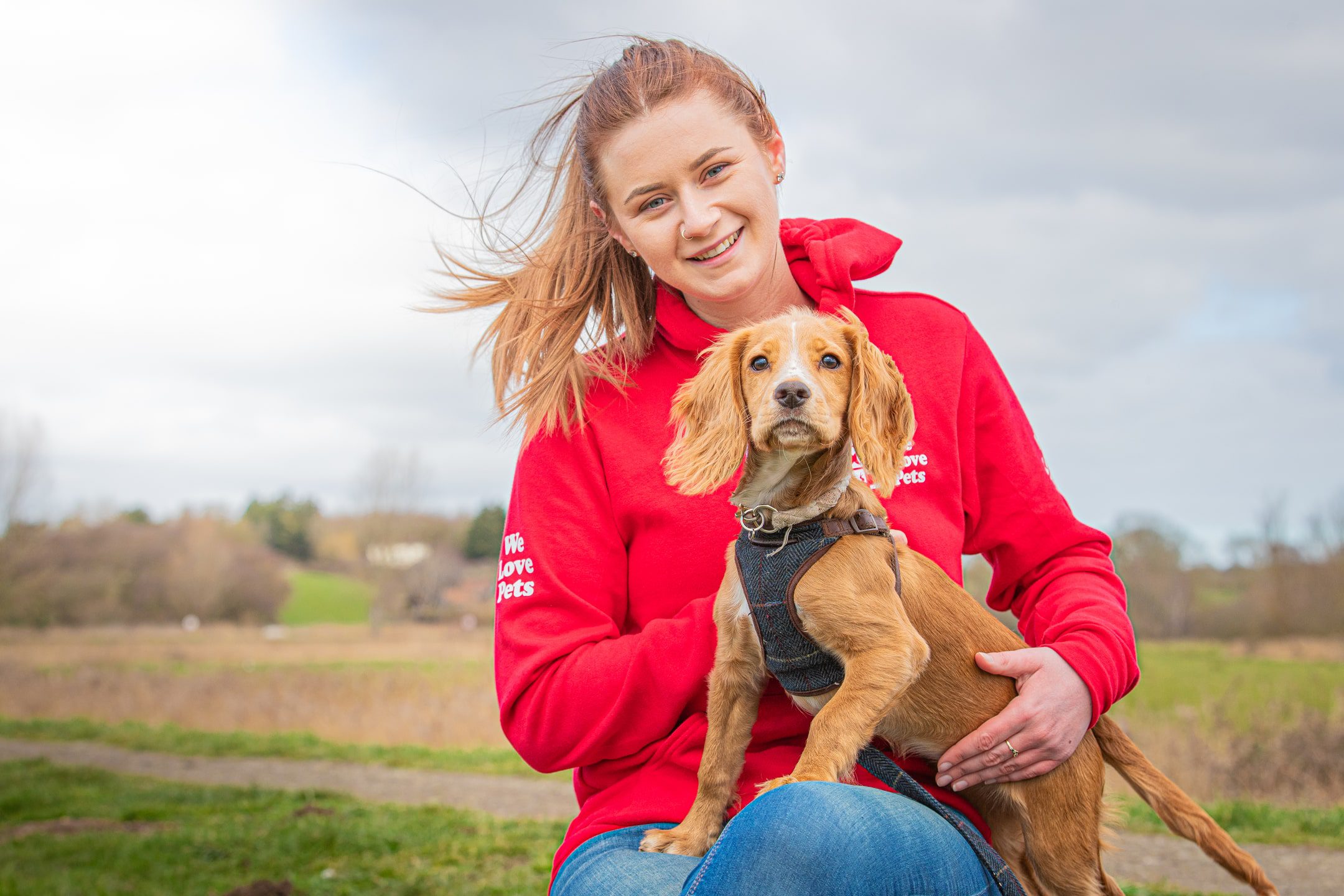 Meet Louise | We Love Pets Wimbledon
Our We Love Pets Wimbledon branch is run by our wonderful director Louise. With prior experience working with animals from her previous role as a dog walker, taking the reins of her own branch was a natural progression. Throughout her upbringing, Louise had the pleasure of caring for a diverse array of animals, including cats, rabbits, chickens, and fish. Beyond her love for animals, she finds joy in horse riding and photography. 
We Love Pets is dedicated to the well-being of pets, a commitment shared wholeheartedly by Louise and her exceptional team. Upholding our No Pack Walking Policy, the Wimbledon team is able to provide focused attention and supervision to each dog under their care, ensuring both safety and enjoyment. All members of the We Love Pets staff are fully insured, DBS checked and trained in pet first aid. Providing the assurance that your beloved pet is in capable and secure hands.