Looking for a cat sitter?
Stress-free care for your cat while you're away
Why We Love Pets Cat Sitting?
Cat sitting is ideal for pet parents who want their cats to stay at home while they are away or on holiday. We can provide cat visits morning, daytime or evening to provide fresh water, food, give them a good fuss and carry out other useful tasks about the house.
Cats are territorial and solitary, so being near other strange cats and in a strange place is stressful for them. Wherever possible, it's least disruptive for them to stay at home.
Cats tend to be creatures of habit who like to be in a familiar environment, so a cat sitter is a great alternative to a traditional cattery. There is also the added benefit of extra security for your home, as someone will be checking in daily.
Your cat can stay at home in a safe and secure environment surrounded by familiar sounds, smells and sights.
Their regular diet and exercise routine will stay the same and they won't experience any stress from being transported elsewhere. The RSPCA advises pet owners to leave pets at home rather than transporting them, as they find the travel stressful.
By staying at home your cat won't be exposed to cattery diseases, other animals, fleas, ticks, parasites (the feline coronavirus is particularly prevalent in multi-cat environments like catteries).
Your cat will love having playtime and attention from a We Love Pets cat sitter. Not only will someone responsible be on hand in case of an emergency, but medical treatment will be maintained if required and a vet nurse or pet care expert is always on call.
1
Trusted and experienced
2
Fed and watered to their routine
3
Plenty of fuss and love
5
Medication given if needed
6
Odd jobs around the house
Trusted and experienced
Trusted and experienced
Our cat sitters are experienced cat owners who are used to handling a variety of cats.
Fed and watered to their routine
Fed and watered to their routine
Whatever your cat's nutritional needs, diet or routine, we'll feed them exactly how you ask us to.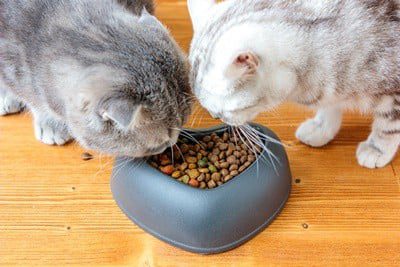 Plenty of fuss and love
Plenty of fuss and love
We'll give nervous cats their space and friendly or playful cats lots of fuss and cuddles.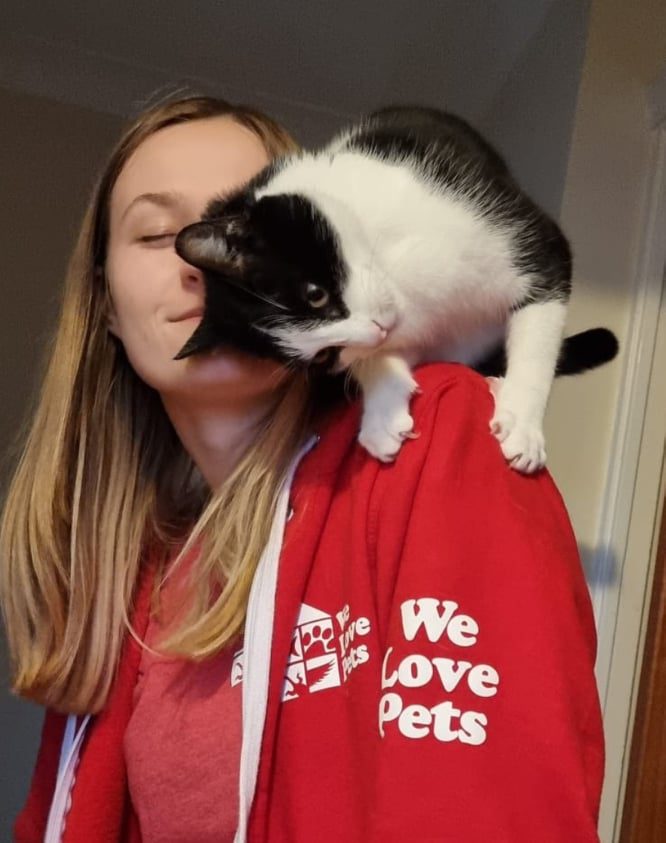 Litter tray emptied
Litter tray emptied
We'll keep on top of the litter tray clearing up the mess and leaving fresh litter every time we visit.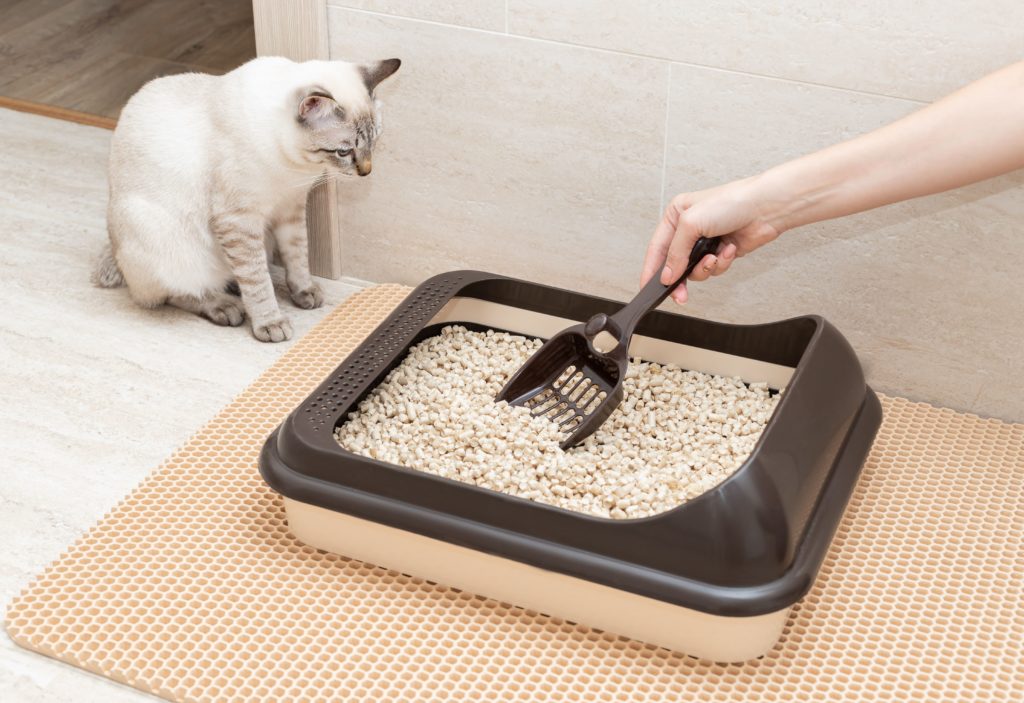 Medication given if needed
Medication given if needed
You can feel confident that your cat sitter can administer medication properly and deal with other issues such as grooming and vet visits if necessary.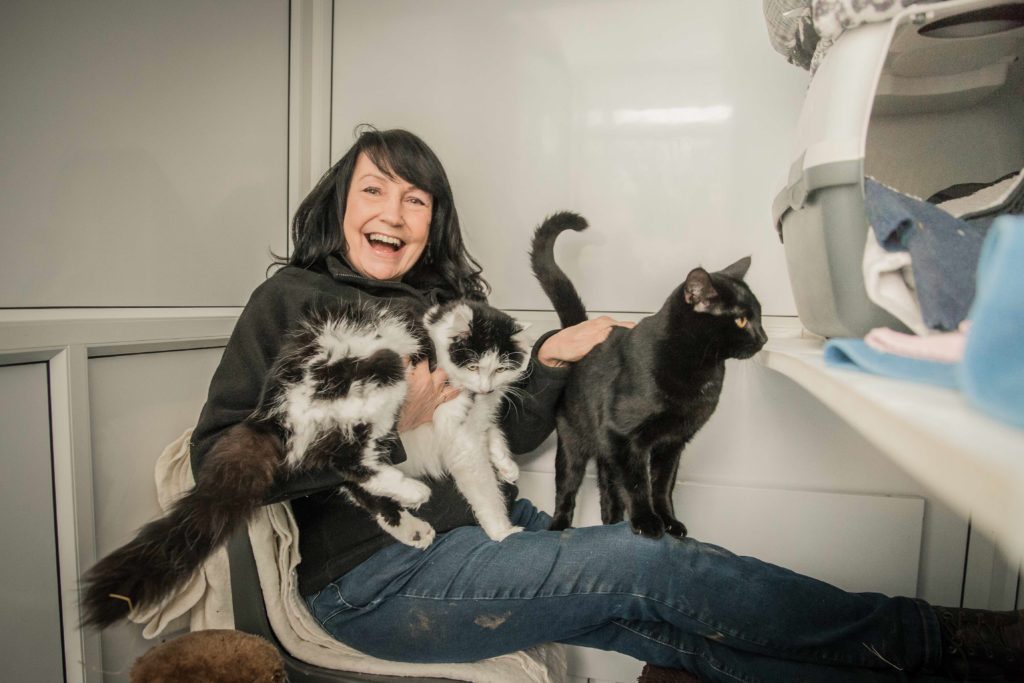 Odd jobs around the house
Odd jobs around the house
We'll even water your plants and bring your mail in while you're on holiday.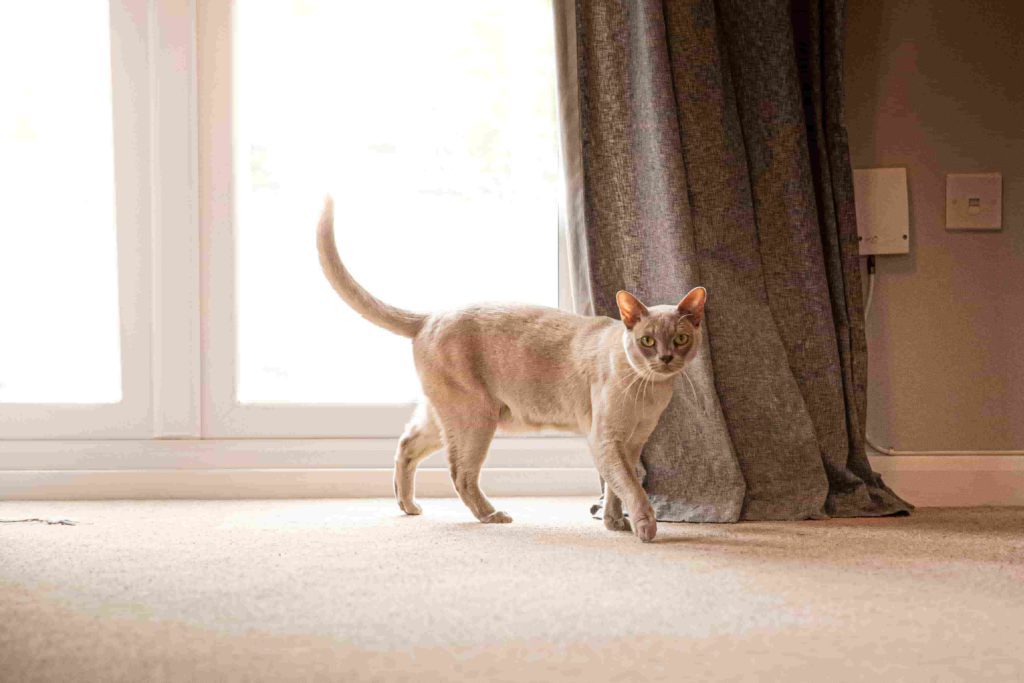 Call your local We Love Pets or fill in our form online and tell us what you're looking for.
We'll pop over and meet your pet to check the fit is just right.
Once you're happy, we'll start your pet care services right away.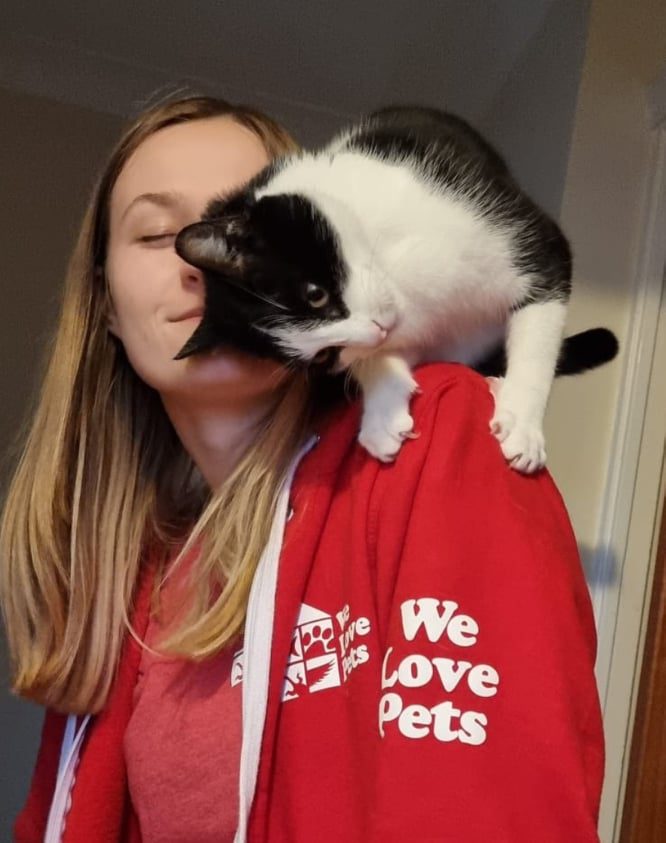 We Love Pets cat sitters are local, friendly, love cats, are dedicated and extremely reliable.
Our cat sitters are police checked and fully insured for your peace of mind. We also have vet nurses and pet care experts on the team at We Love Pets HQ.
You will have a regular cat sitter who you have met before and trust to enter your home. You'll also get frequent updates on how your cat is doing.
The team works together to provide a flexible and continuous service, so your cat will be visited even if your regular cat sitter is on holiday or off ill.
We will meet you and your feline companion beforehand, at a time that suits you, to make introductions and to talk through our cat sitting service.
Cat sitting visits are usually twenty minutes long, but we can stay for as long as you like and visit as many times as you need. Just let us know!
Increased security for your home
All of our pet sitters will carry out pet visits in unmarked cars to ensure security while you are away on holiday.
Such a lovely, helpful and understanding group of people. Always cheerful and always willing to go that extra mile to fit you in, even at short notice. You have all made my life much easier – thank you!
The walkers have been brilliant and a credit to your company. The dogs are happy and my plants are thriving. You have a really excellent team.