Reassurance and play for your puppy while you're at work
Why We Love Pets Puppy Care?
Bringing a new puppy into the home is an exciting time! We understand that when you go back to work it is important that your puppy has as normal a routine as possible.
We Love Pets can help by providing daily visits to help take care of your puppy without the worry of leaving them alone all day. We will visit your puppy at times agreed with you and provide updates throughout the day (if required!).
Once your puppy is fully vaccinated we are happy to include short walks, in your local area, to get your puppy used to different places, people, smells and sounds.
Food and water – young puppies usually need small frequent meals and we will feed your puppy during the visit, as well as providing fresh water.
Regular cleaning – we'll pick up any mess your puppy may have made and clean up after them. We will take your puppy outside to the toilet as soon as we get there and during the visit, to help with your puppy's toilet training routine.
Fun and games – we will provide lots of puppy entertainment with fun and games, including playing with toys and interaction with your pet carer. We can also provide some basic puppy training to reinforce your training regime and to keep your puppy stimulated.
We'll then settle your puppy down for their next visit, or your return home from work.
1
A trusted, experienced carer
2
Fun, games and enrichment
3
Fed and watered to a routine
4
Plenty of fuss and love
A trusted, experienced carer
A trusted, experienced carer
Our puppy carers are experienced dog owners who are used to handling a variety of puppies.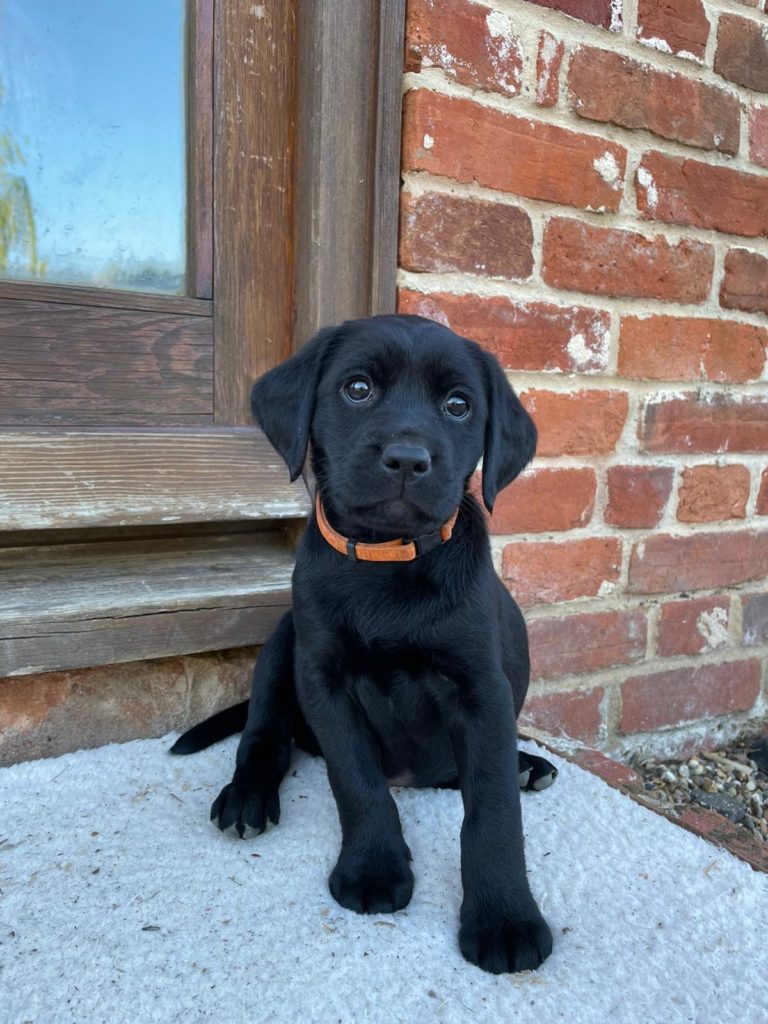 Fun, games and enrichment
Fun, games and enrichment
We'll play with your puppy, reward good interactions and encourage positive behaviour.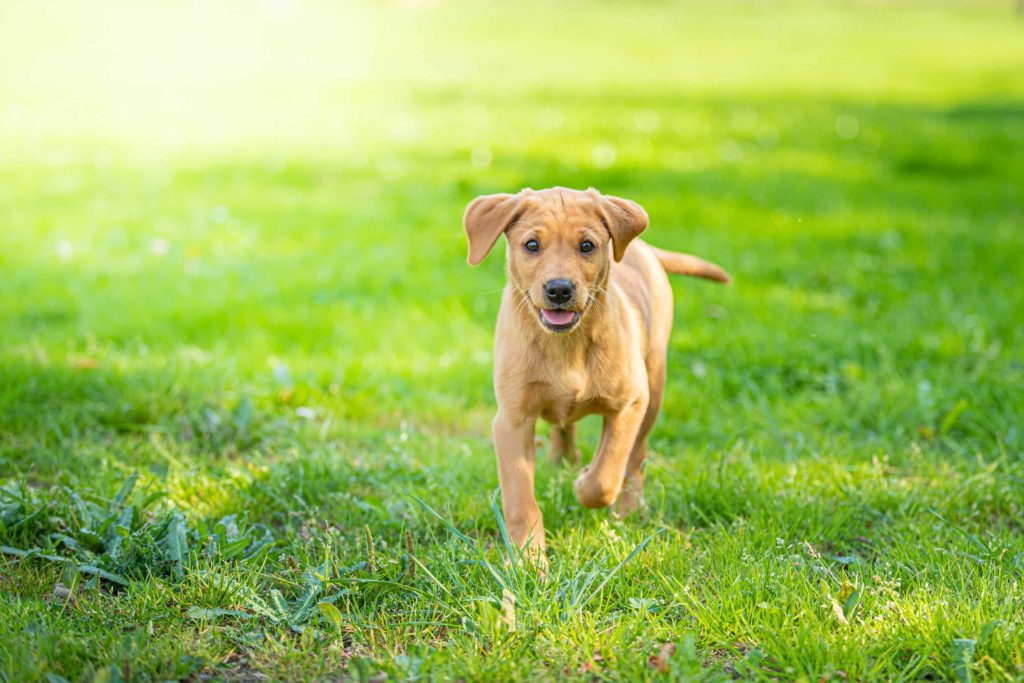 Fed and watered to a routine
Fed and watered to a routine
We'll help get your pup off to the best possible start by establishing a good feeding routine.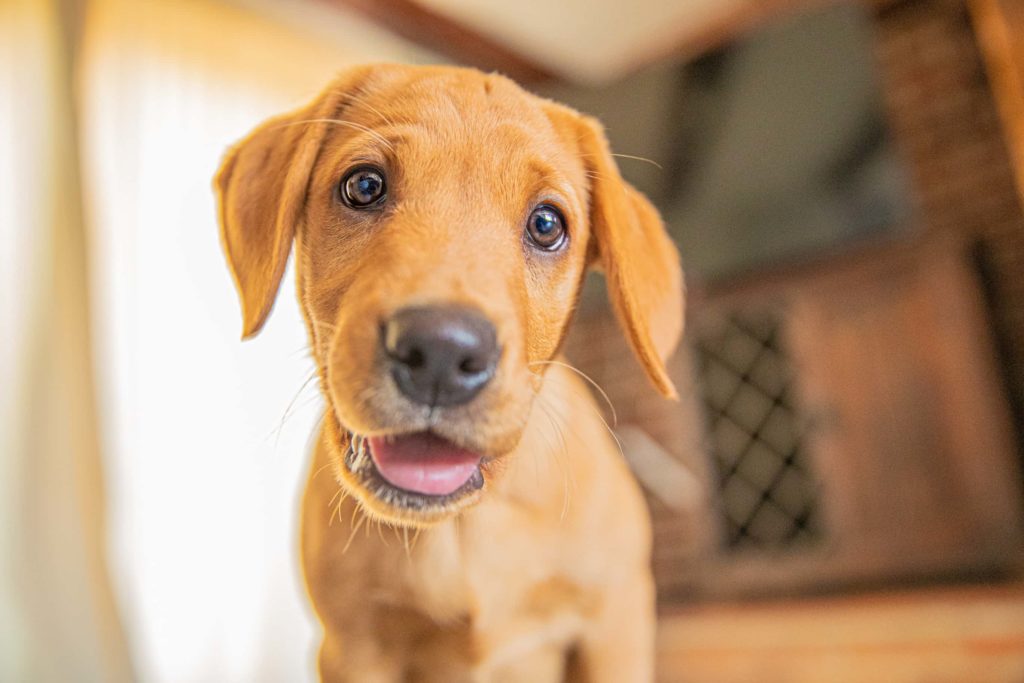 Plenty of fuss and love
Plenty of fuss and love
We'll give nervous pups their space and playful puppies lots of fuss and cuddles.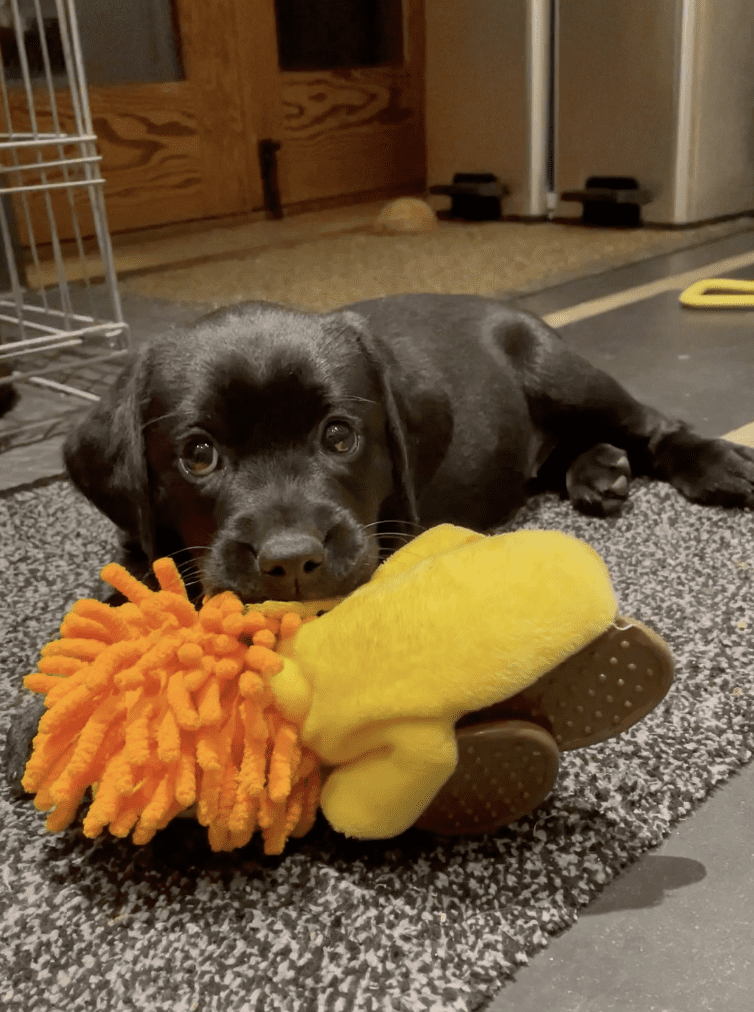 Any mess cleared up
Any mess cleared up
If there have been any accidents then we'll clear them up thoroughly straight away and let you know.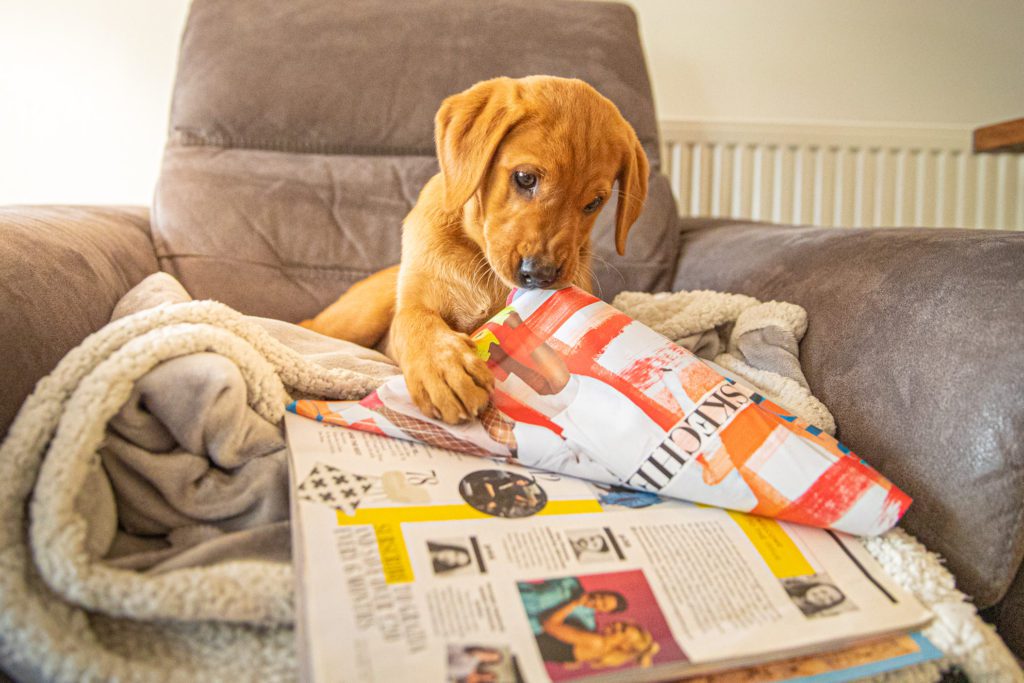 Three visits a day
Three visits a day
We'll make three, 30 minute visits a day for play, basic training and fuss for puppies aged 8-14 weeks.
Call your local We Love Pets or fill in our form online and tell us what you're looking for.
We'll pop over and meet your pet to check the fit is just right.
Once you're happy, we'll start your pet care services right away.
We Love Pets puppy carers are local, friendly, love pups, are dedicated and extremely reliable. Everyone on the team is experienced in looking after dogs and loves all things canine!
Our puppy carers are police checked and fully insured for your peace of mind. We also have vet nurses, dog trainers and a dog behaviourist on the dog walking team at We Love Pets HQ.
You will have a regular puppy carer who you have met before and trust to enter your home. You'll also get frequent updates on how your puppy is doing.
The team works together to provide a flexible and continuous service, so your puppy will be visited even if your regular puppy carer is on holiday or off ill.
We will meet you and your adorable puppy beforehand, at a time that suits you, to make introductions and to talk through our puppy care service.
Such a lovely, helpful and understanding group of people. Always cheerful and always willing to go that extra mile to fit you in, even at short notice. You have all made my life much easier – thank you!
The walkers have been brilliant and a credit to your company. The dogs are happy and my plants are thriving. You have a really excellent team.