Needing reptile or exotic pet care?
Our reptile carers love and understand exotics
Why We Love Pets Reptile and Exotic Pet Care?
We really do love ALL pets, not just the fluffy ones! For us, the scaley, cold-blooded and eight-legged varieties are just as fun and loveable.
All of our staff are trained to handle and care for exotic pets. If you are going away on holiday and you're looking for a specialist to look after your pet snake, bearded dragon, tarantula, or any other exotic pet, you can trust us to take care of them just as well as you would yourself.
Our experienced carers will arrange a convenient time to meet with you and discuss your pet care routine, and you can decide whether you would like your pet to board with us in a pet carer's home or have regular pet visits.
Provide fresh feed and water
Give fuss and attention
Do a health check
Clean your pet's home
Check and register enclosure temperatures
1
Caring and knowledgeable staff
2
Expert handling and attention
6
Odd jobs around the house
Caring and knowledgeable staff
Caring and knowledgeable staff
Expect expert care from a trained professional who knows reptiles and exotics inside out.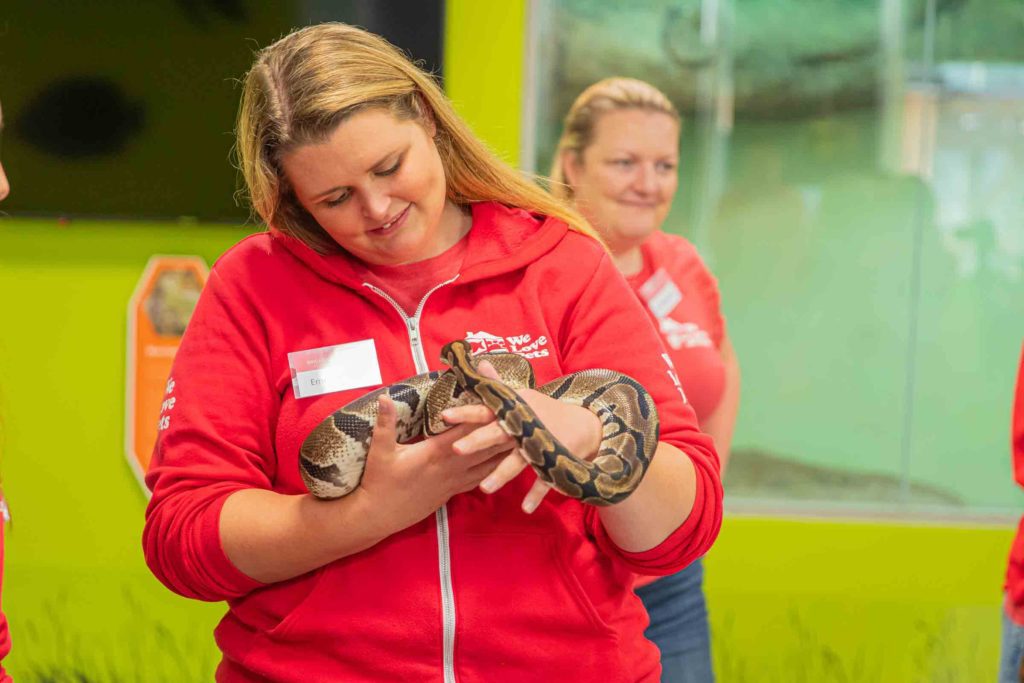 Expert handling and attention
Expert handling and attention
Trained in the delicate art of handling an exotic, your carer will make sure your pet is comfortable and relaxed when handled.
Temperatures checked
Temperatures checked
Essential minimum and maximum temperatures regularly checked at the cool and warmer ends of the vivarium.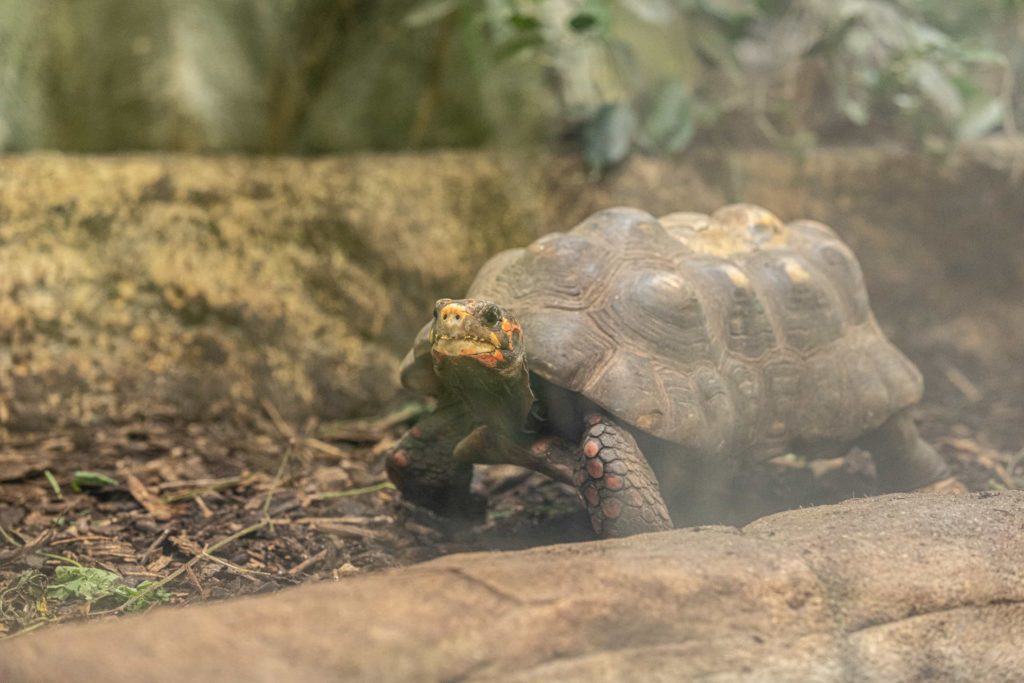 Vivarium cleaned
Vivarium cleaned
Your pet's home will be thoroughly cleaned and disinfected to maintain safety, hygiene and comfort.
Free health check
Free health check
While we look after your pet we'll make observations and checks to monitor their health and stress levels.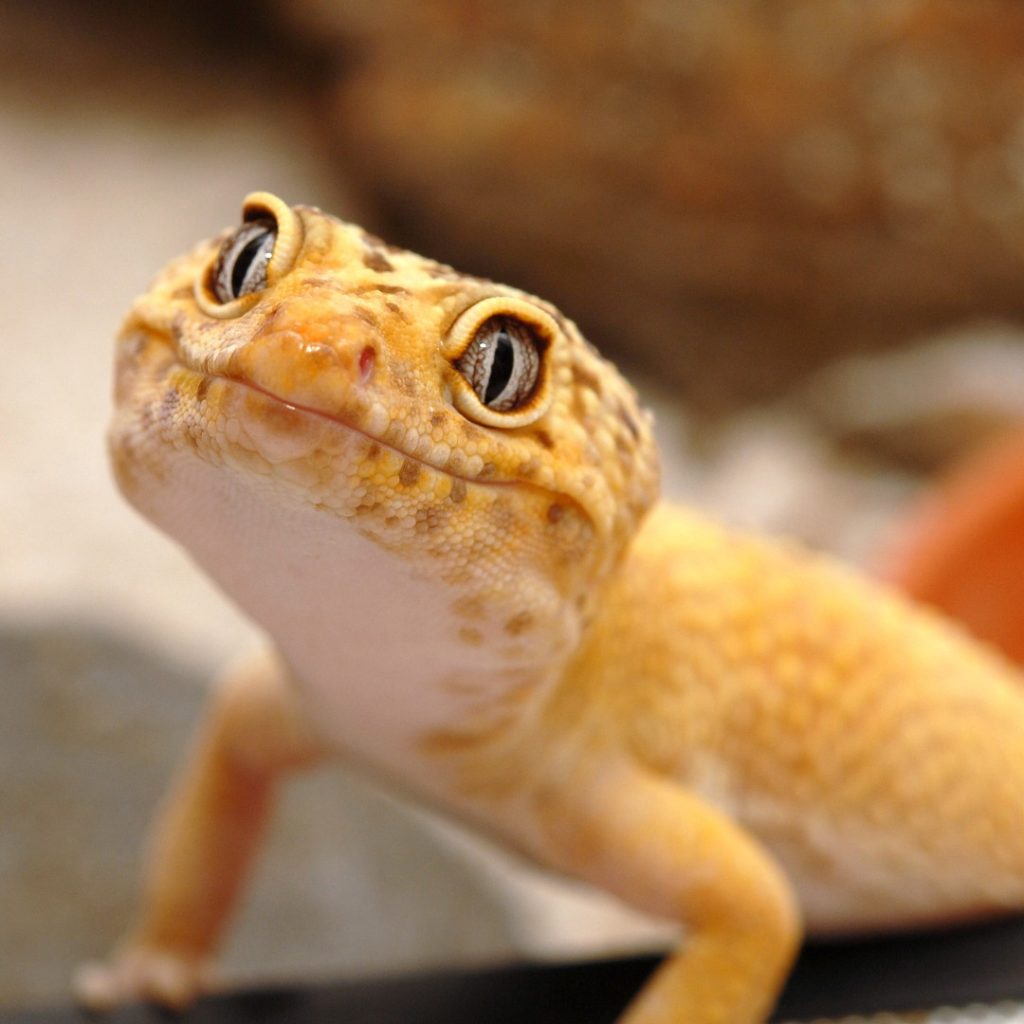 Odd jobs around the house
Odd jobs around the house
If we're providing home visits, we'll even water your plants and bring your mail in while you're on holiday.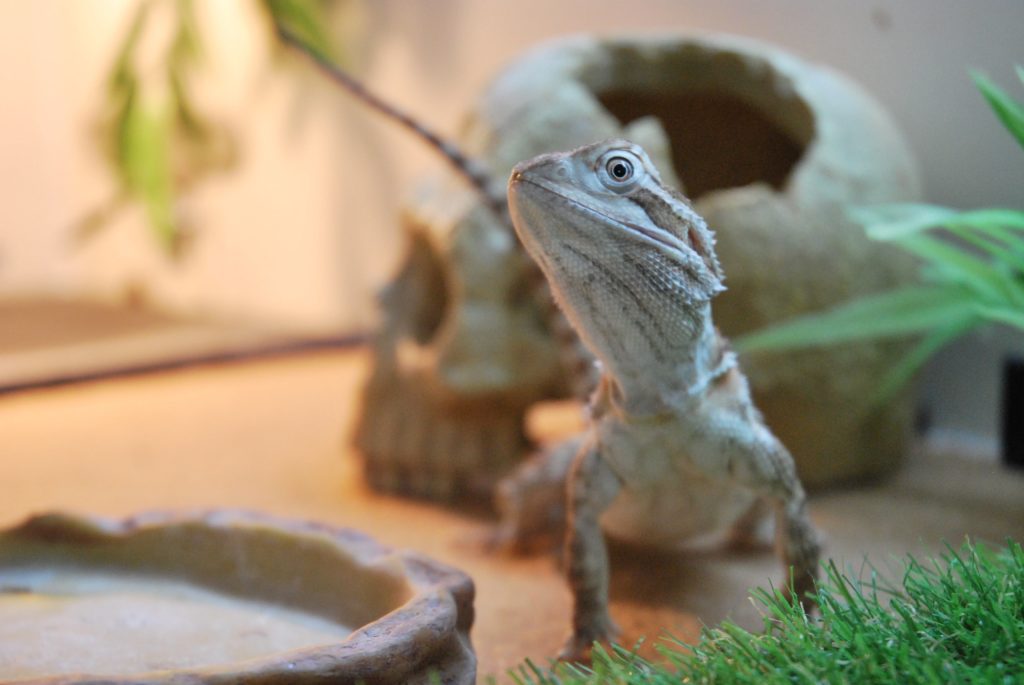 Call your local We Love Pets or fill in our form online and tell us what you're looking for.
We'll pop over and meet your pet to check the fit is just right.
Once you're happy, we'll start your pet care services right away.
About our reptile and exotic pet carers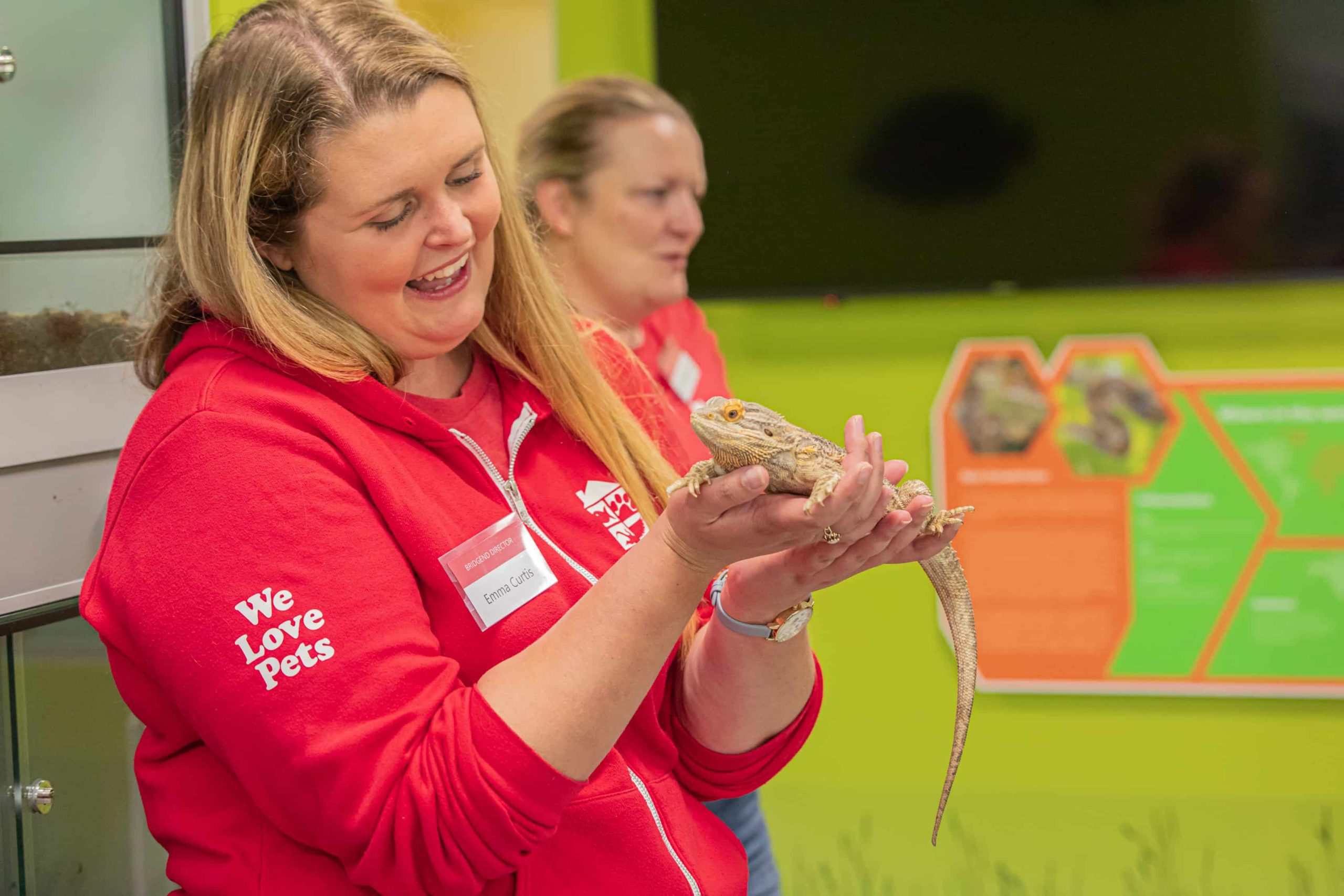 We Love Pets pet carers are local, friendly, love animals, are dedicated and extremely reliable.
Our pet carers are police checked and fully insured for your peace of mind.
You will have met your pet carer before you go away to make sure we completely understand your needs and you trust us to look after your pet while you're on holiday.
You'll also get frequent updates on how your pets are doing.
Your local We Love Pets team are trained in pet first aid, animal care, handling and have a genuine passion for animals. Rest assured that your pet will be in safe hands while you are away.
We Love Pets trusted reptile and pet care
Such a lovely, helpful and understanding group of people. Always cheerful and always willing to go that extra mile to fit you in, even at short notice. You have all made my life much easier – thank you!
The walkers have been brilliant and a credit to your company. The dogs are happy and my plants are thriving. You have a really excellent team.