Reassurance and play for your puppy while you're at work

Dedicated Puppy Care for people at work
The best of both worlds
If you want a puppy but work full time, you will need some outside help to make it work. The puppy stage doesn't last long, but those early weeks and months of puppy ownership are intense, tiring and demanding! That's where We Love Pets comes in.
The We Love Pets team is here to solve the practical issues around getting home throughout the day for feeding and toileting, as well as help your puppy develop into a well-balanced dog, through basic training and enrichment as they grow.
Our puppy package is specifically designed with working customers in mind and our caring, experienced team are here to support you from the day you bring your puppy home until they are old enough to join us on our regular walks from 6 months onwards.
Our puppy care service is perfect for full-time workers wanting the very best care for their puppy.
5
Certificates and a puppy journal
Age 8-15 weeks
Age 8-15 weeks
When your new puppy first comes to live in your home he will need plenty of sleep, interaction and regular toilet breaks.
Our puppy package gives you the peace of mind that your puppy is getting everything he needs during those all-important early days. Your puppy will receive three 30 minute visits per day.
During those visits, your puppy will get play, cuddles, toilet breaks, fresh water and food as necessary, and we will clean up any mess, too. Our carer will get to know your puppy and start to introduce basic training.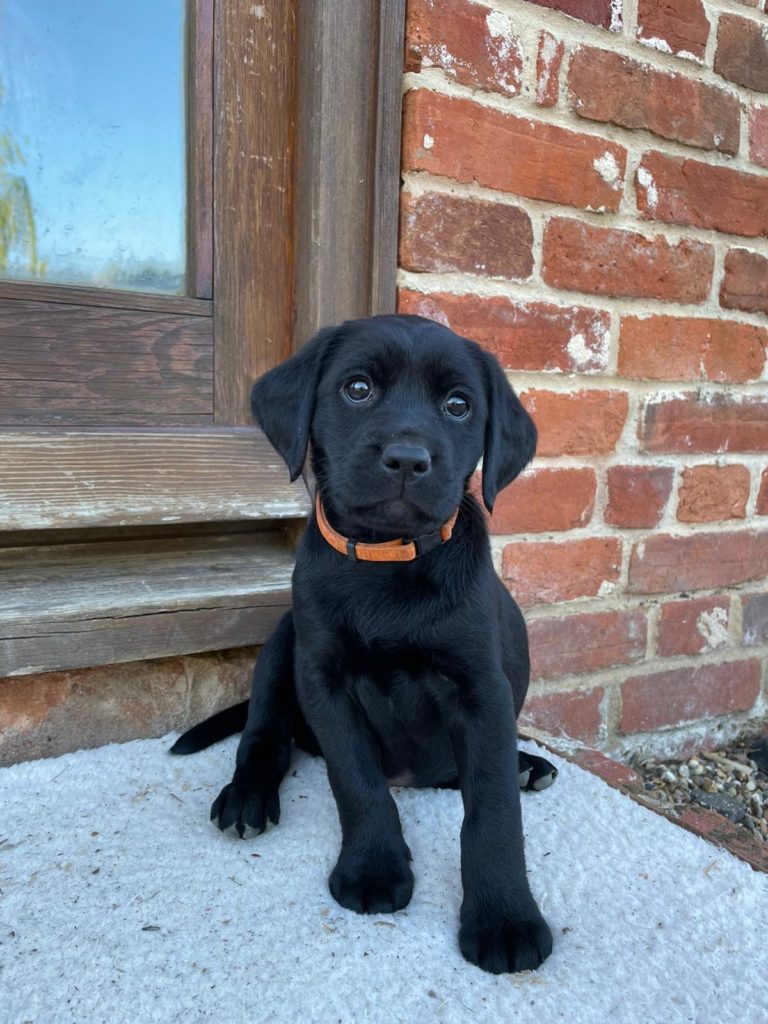 15 weeks+
15 weeks+
Once your puppy has been fully vaccinated (your vet will advise on when this will be) your puppy will be safe to start meeting other dogs and joining in with walks.
Your pup will have plenty of energy to burn, but won't be ready for a full hour at this point, so from 14 weeks onwards we will provide socialisation walks within this time, so they can explore the big, wide world in a safe way. The walks will depend on your puppy's requirements.
Those first social walking experiences are important, so we are careful to ensure that any other dogs your puppy meets are friendly and provide lots of positive interaction. We will work on basic lead training and work up to recall when your pup is ready.
Age 6 months+
Age 6 months+
From 6 months onwards your pup will be ready to graduate from our Puppy Package onto our standard dog walks.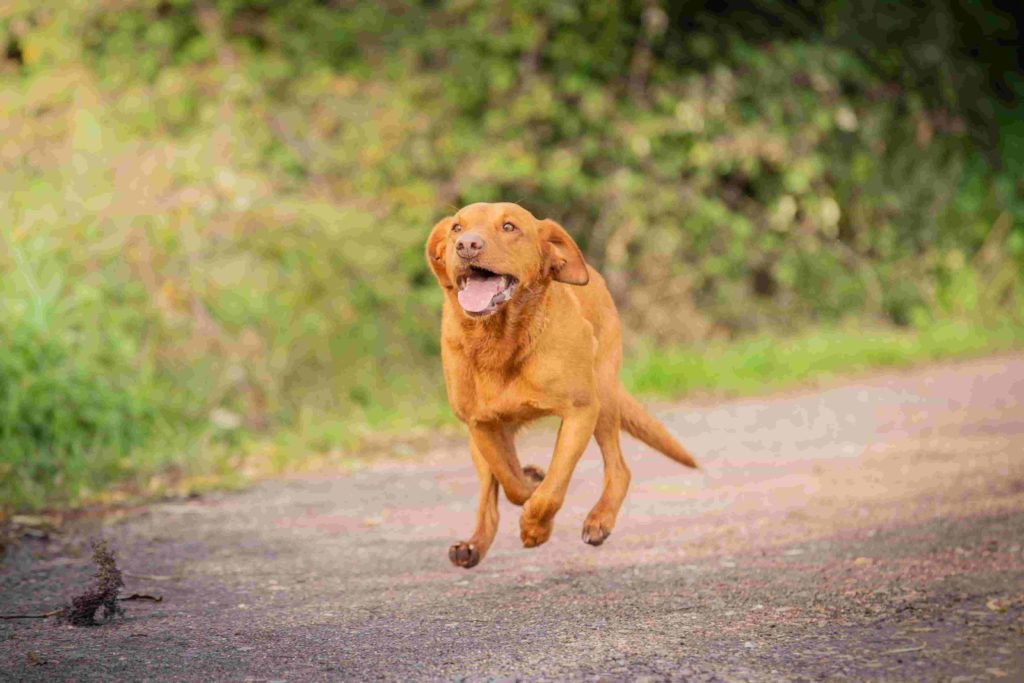 Free puppy course
Free puppy course
Written by our team of pet experts, this online Puppy Care course will guide you through all of the puppy essentials: feeding, care, socialising, training, carrying out puppy visits and much more.
Throughout the course, there are downloadable resources and training help sheets for you to use at home and on your visits as well as quizzes to test your knowledge.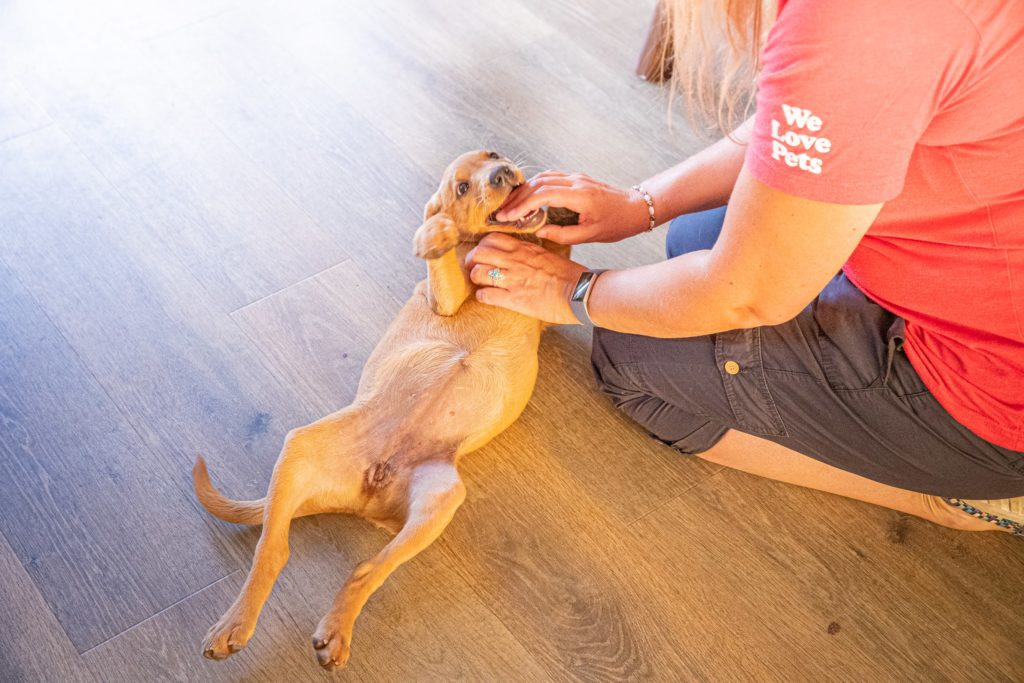 Certificates and a puppy journal
Certificates and a puppy journal
When he's ready, your puppy will get a graduation pack including training certificates and a completed puppy journal.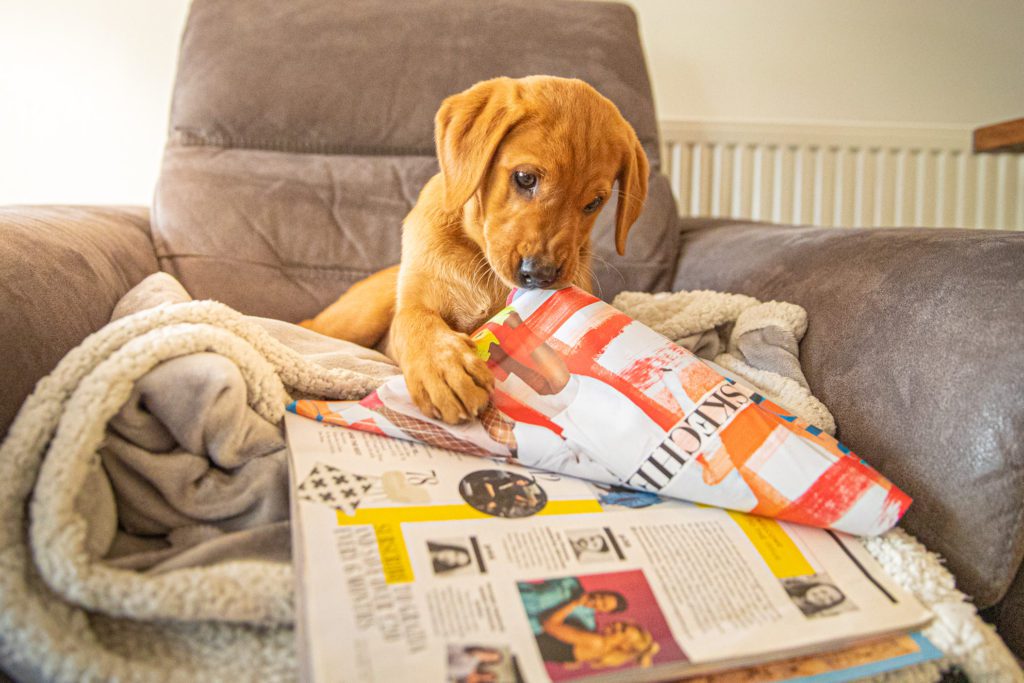 Free puppy food
Free puppy food
You'll also receive a free bag of Grain Free puppy food from We Love Nutrition.
The puppy food has been developed by nutritionists to include high levels of quality protein to support growth. Plus calcium and phosphorus to ensure correct bone development. The food is made in Great Britain and responsibly sourced.
Call your local We Love Pets or fill in our form online and tell us what you're looking for.
We'll pop over and meet your pet to check the fit is just right.
Once you're happy, we'll start your pet care services right away.
We Love Pets puppy carers are local, friendly, love pups, are dedicated and extremely reliable. Everyone on the team is experienced in looking after dogs and loves all things canine!
Our puppy carers are police checked and fully insured for your peace of mind. We also have vet nurses, dog trainers and a dog behaviourist on the dog walking team at We Love Pets HQ.
You will have a regular puppy carer who you have met before and trust to enter your home. You'll also get frequent updates on how your puppy is doing.
The team works together to provide a flexible and continuous service, so your puppy will be visited even if your regular puppy carer is on holiday or off ill.
We will meet you and your adorable puppy beforehand, at a time that suits you, to make introductions and to talk through our puppy care service.
Such a lovely, helpful and understanding group of people. Always cheerful and always willing to go that extra mile to fit you in, even at short notice. You have all made my life much easier – thank you!
The walkers have been brilliant and a credit to your company. The dogs are happy and my plants are thriving. You have a really excellent team.